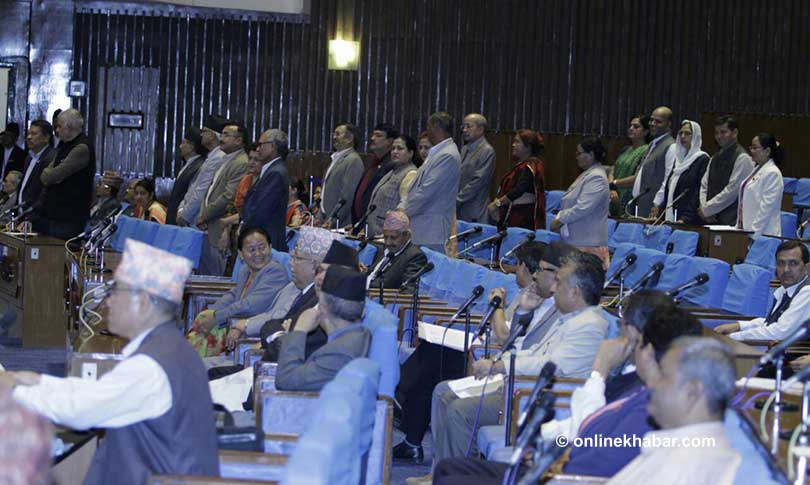 Kathmandu, January 31
The main opposition party, Nepali Congress, on Thursday afternoon, obstructed a meeting of the House of Representatives demanding that the government take immediate initiatives to save the life of Dr Govinda KC.
The sexagenarian medical education reform activist has been staging a fast-unto-death, demanding that the government correct the National Medical Education Bill, for past 23 days.
As soon as the meeting began this afternoon, the opposition lawmakers stood from their seats, forcing Speaker Krishna Bahadur Mahara to let lawmaker Minendra Rijal speak on behalf of the party.
Rijal in his speech said the House passed the bill incorrectly last week, hence the government should correct it, thereby saving Dr KC's life.
"Dr KC's life should be saved. Let's not close the way for improving medical education sector," he said, "The National Assembly should take that way. The ruling side should advocate for that."
He also demanded that the government take initiatives to hold talks with Dr KC.