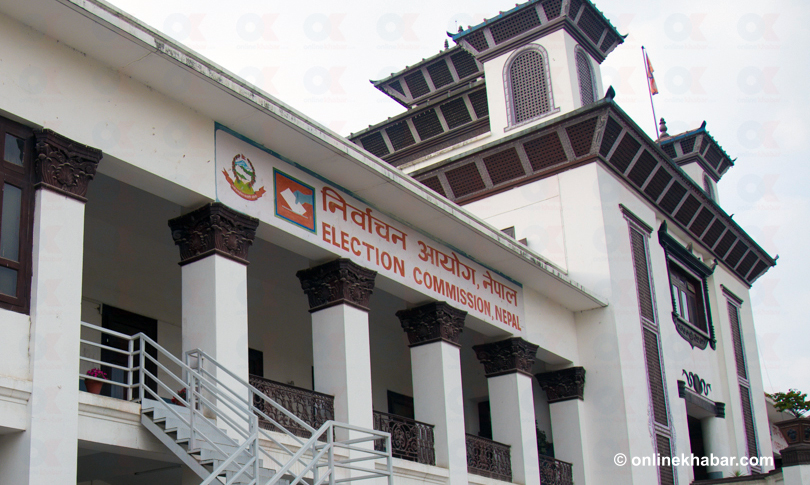 Kathmandu, September 5
The Election Commission says it will publish the list of parties eligible for elections of the Provincial Assembly and federal House of Representatives scheduled for November and December within next two days.
Total 95 parties have filed applications for the polls and the Commission has launched an investigation into the papers, says the Commission's spokesperson Nawaraj Dhakal.
Dhakal says the parties will get their election symbols after the verification process is over.
Meanwhile, he says the Commission is in problem to provide symbols to newly formed Rastriya Janata Party Nepal and Rastriya Prajatantra Party-Democratic.
The RJPN has demanded that it be provided with the umbrella for the election symbol. The symbol was used by then Federal Socialist Party led by Ashok Rai. The party has already been merged with the Federal Socialist Forum-Nepal led by Upendra Yadav.
Further, a case about the election symbol is sub-judice at the Supreme Court.
Likewise, Pashupati Shamsher Rana-led RPP-Democratic has demanded the plough as the symbol. The RPP-Rastrabadi led by Prakash Chandra Lohani has also laid claim over the symbol.
Both the parties, however, will get different symbols for the third phase of local level elections in Province 2 scheduled for September 18.