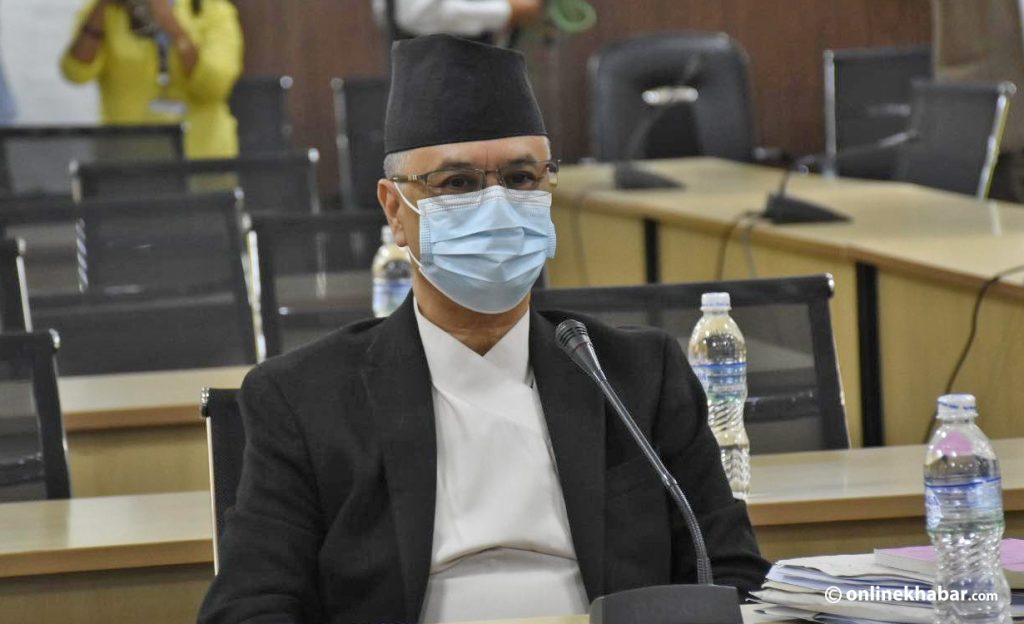 Kathmandu, December 9
The Supreme Court has told its administration among other concerned parties to not implement a recent decision of the Federal Parliament Secretariat to end the ongoing process about the proposed impeachment of Chief Justice Cholendra Shamsher Rana.
It means Rana will remain suspended until the final verdict of the case. Rana is due to retire in the next four days due to his age limit, hence it is almost certain that his bid to get back to the bench will not be possible.
A constitutional bench headed by Acting Chief Justice Hari Krishna Karki heard the writ petition filed by the Supreme Court Bar Association on Friday and issued the interim order as demanded by the petitioner.
Meanwhile, the bench also issued a show-cause notice in the name of CJ Rana to explain why the decision to cancel his impeachment process should be considered valid.
Rana has been given seven days to respond to the question.
Earlier this week, the general secretary of the Federal Parliament Secretariat, Bharat Raj Gautam, had sent a letter to Rana stating that the impeachment motion filed against him had been annulled.
Rana had submitted an application to the Parliament Secretariat requesting his impeachment motion be annulled as the parliament's working period was over, without impeaching him.
Replying to his application, Gautam wrote to Rana telling him his impeachment motion was annulled. However, the decision turned controversial as the umbrella organisation of Nepali lawyers, the Nepal Bar Association, protested it.
The impeachment motion was tabled in the House on March 13, but it was put on hold as the House session was prorogued. As many as 98 had signed the impeachment motion registered at the Federal Parliament Secretariat. With the house prorogued, it was expected that the motion would not be endorsed, yet he would not return to the office.
Earlier, on March 6, the house formed an impeachment recommendation committee to study the motion.
On February 13, lawmakers of the ruling alliance filed the impeachment motion at the Federal Parliament Secretariat demanding the removal of CJ Rana.