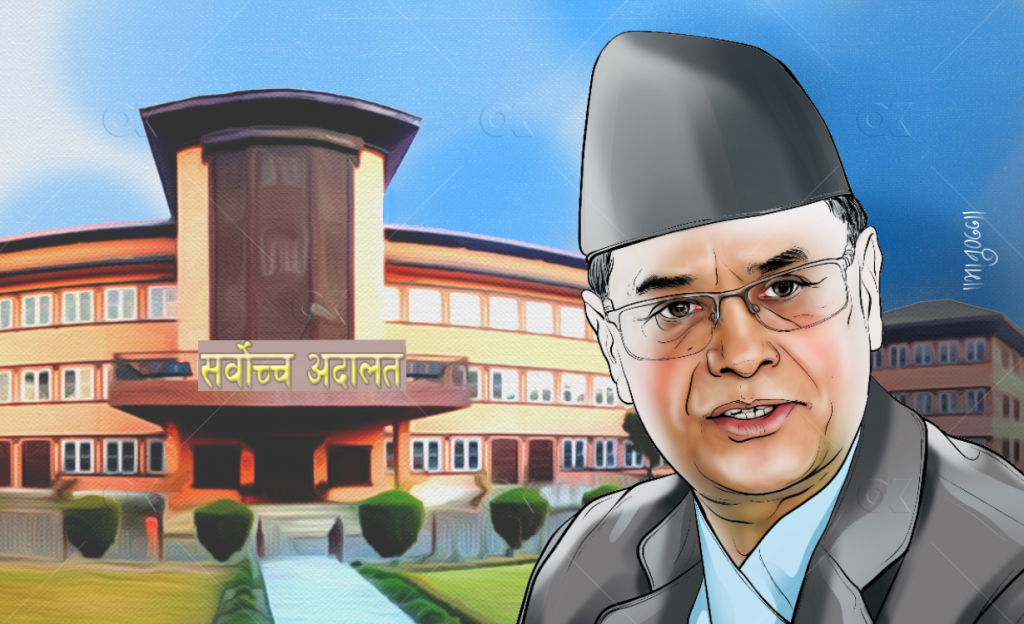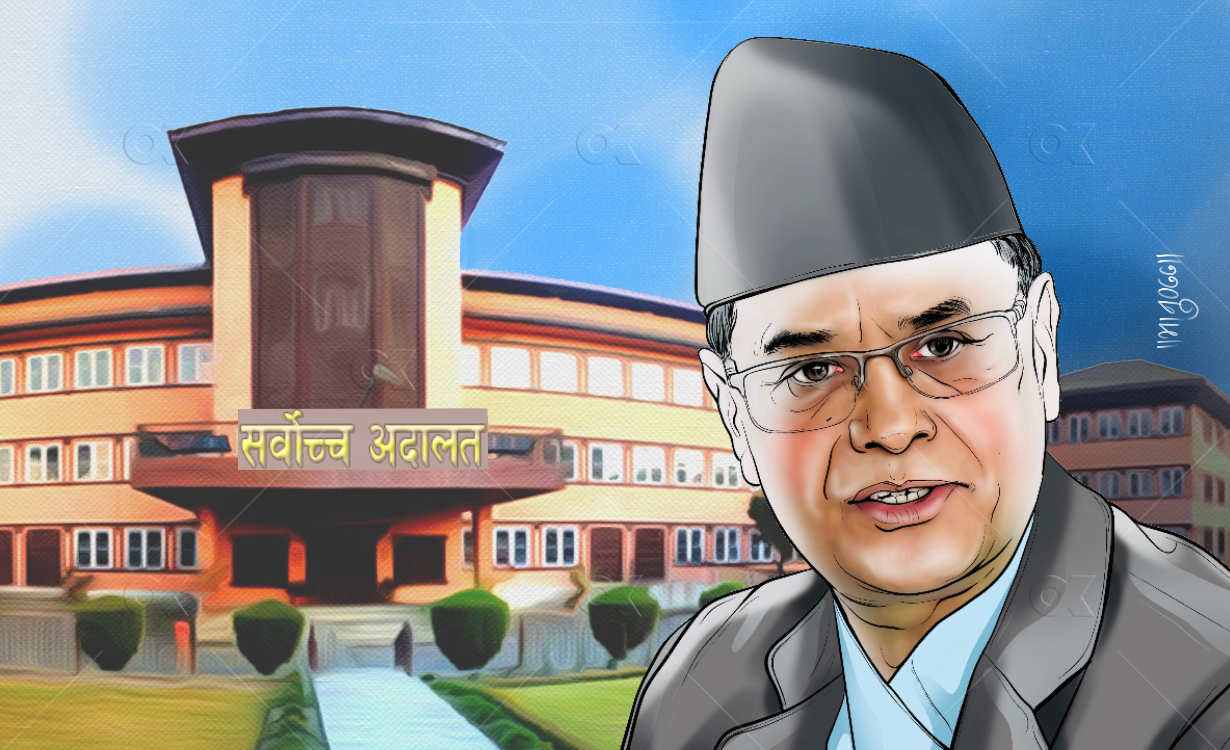 Kathmandu, December 7
The Supreme Court Bar Association on Wednesday filed a writ petition at the apex court demanding the decision of the Federal Parliament Secretariat to cancel the impeachment motion against and the suspension of Chief Justice Cholendra Shamsher Rana.
The petitioners including the Supreme Court Bar Association President Purna Man Shakya claim the decision is against the constitution.
Meanwhile, the government spokesperson Communications Minister Gyanendra Bahadur Karki has also commented that the decision is invalid, claiming the impeachment motion will be put to vote in the meeting of the newly elected House of Representatives.
–
The impeachment motion registered against Chief Justice Cholendra Rana has been annulled. Accordingly, his suspension from the job has ended, but it has created controversy.
General secretary of the Federal Parliament Secretariat, Bharat Raj Gautam, has sent a letter to Rana stating that the impeachment motion filed against him had been annulled.
Rana had submitted an application to the Parliament Secretariat requesting his impeachment motion be annulled as the parliament's working period was over, without impeaching him.
Replying to his application, Gautam wrote to Rana telling him his impeachment motion was annulled. Now, Rana is preparing to return to the Supreme Court.
The motion was tabled in the House on March 13, but it was put on hold as the House session was prorogued. As many as 98 had signed the impeachment motion registered at the Federal Parliament Secretariat. With the house prorogued, it was expected that the motion would not be endorsed, yet he would not return to the office.
Earlier, on March 6, the house formed an impeachment recommendation committee to study the motion.
On February 13, lawmakers of the ruling alliance filed the impeachment motion at the Federal Parliament Secretariat demanding the removal of CJ Rana.