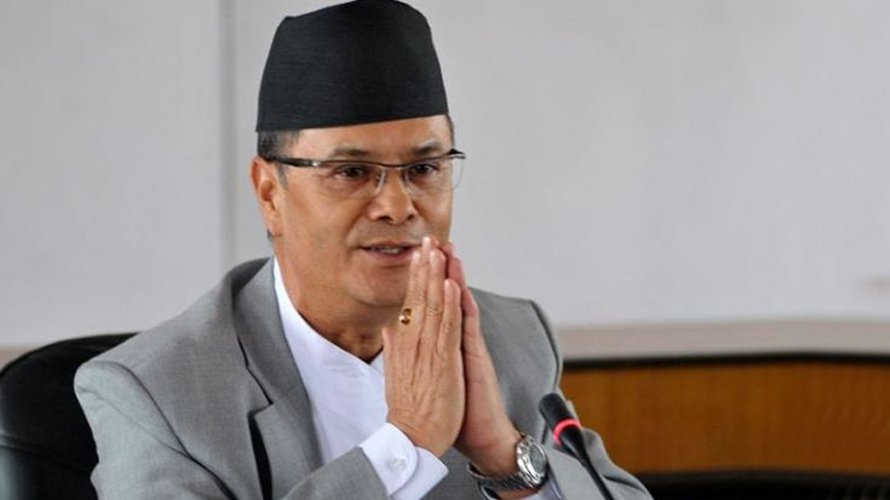 Chief Justice Cholendra Shamsher Rana retired on Tuesday.
Rana, who took the oath of office on January 2, 2019, stayed in office for nearly 33 months. However, during his tenure, not only did he fail to fulfil his promises, he tarnished his and the judiciary's image in front of the public.
Many argue, his image was not the best when he was recommended to be the chief justice by the Constitutional Council. But, not many had thought it would worsen during his tenure as chief justice. Sadly, it did.
After his appointment, Rana intensified the on-site inspection in some places, took action against some judges and even suspended some of them. His initial message was simple: he wanted to do good and emphasised a need for a good team within the Supreme Court. But, that did not last long, because as soon as he got comfortable, he started to show his true colours.
Some senior lawyers who knew his nature and character from the inside predicted that Cholendra Shamsher Rana would remind the country of the Rana regime that ruled Nepal with an iron fist for over 100 years. The senior lawyers saw how Rana, instead of focusing on institutional reforms, only did things that benefitted him. What started when he got into the Supreme Court in 2013 became even more rampant when he became the chief justice in 2019.
Problematic precedents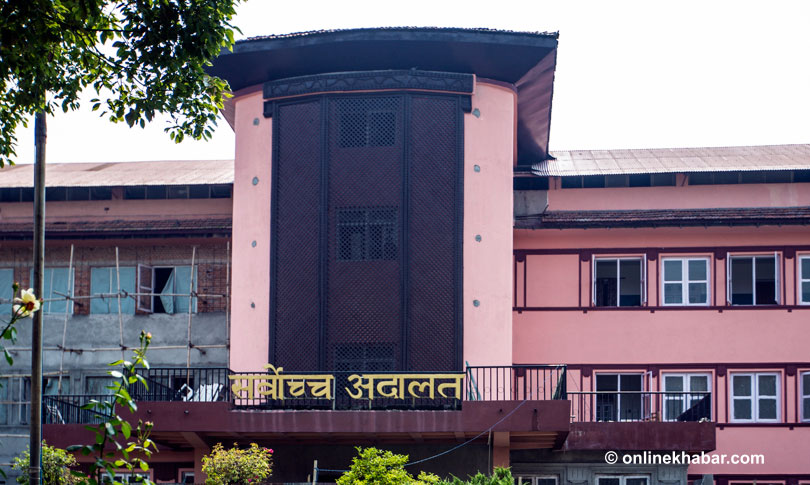 Cholendra Shamsher Rana's first year in office was not controversial. Even though some decisions were, they never surfaced, which gave him the confidence to do as he pleased. Sources at the apex court say that Rana always kept a keen eye on issues related to tax disputes, corruption charges and major financial disputes. In the impeachment motion pending in the House of Representatives, he is even accused of intervening in a case involving his brother Prabhu Shamsher Rana and other relatives.
Even in cases ranging from electricity regulation licences to fake VAT bills, Rana formed benches on his own in a bid to make favourable judgments. He even intervened in a case pending in the special court.
In the Lalita Niwas case, he ordered the police to arrest the accused. But, he is also facing an accusation that he tried to bargain with those accused in the case.
Ranjan Koirala's case is another example, in which Cholendra Shamsher Rana cut short his sentence. The Supreme Court, on review, later overturned the verdict. Rana even stated that he regretted that decision.
The Ncell capital gains tax case was another one in which he and his bench of justices gave the company a heavy discount. Supreme Court had ordered Ncell to pay Rs 38 billion capital gains tax to the government. But, Rana and his bench of justices offered Ncell a heavy discount as it only had to pay Rs 21 billion.
Due to all-around pressure, Rana, who ruled in favour of the state in the fake VAT bill case, later put pressure on the justices who were hearing the review petition.
During his tenure, Cholendra Shamsher Rana was also accused of pressuring a district judge to release a rape accused. Interestingly, the judge who gave such an order was later promoted to the High Court.
Nepal Bar Association President Gopal Krishna Ghimire says that even though Rana's tenure is over, a clear message should be sent so that these incidents will not happen again.
"That means that the parliament should address the impeachment motion pending in the House of Representatives and give instructions to the state agencies to investigate him," he says.
Bending the rules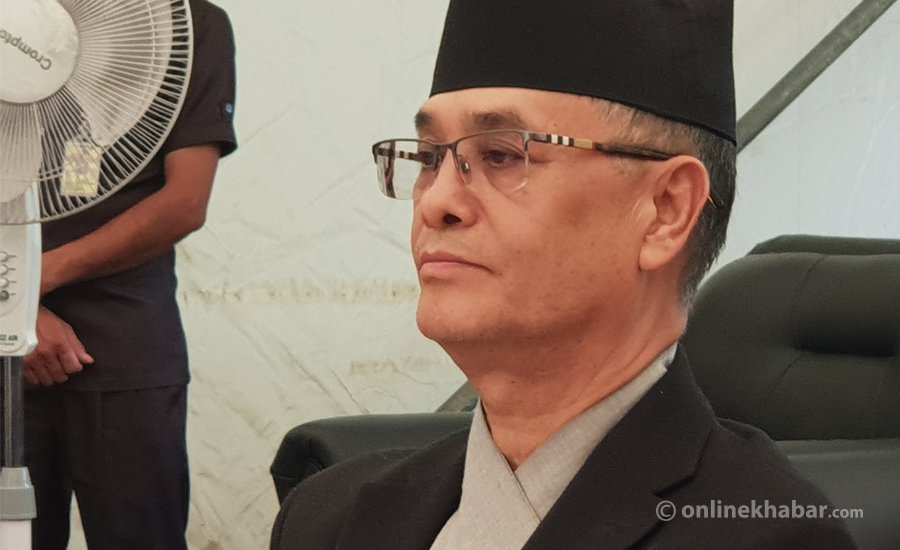 When Cholendra Shamsher Rana was proposing to reduce Ranjan Koirala's jail term according to the Prison Act 1963, Justice Tej Bahadur KC suggested otherwise. But not listening to his colleague, Rana tried to force it.
"As soon as I saw the script of the verdict written by him, I got angry. The last paragraph was arranged by me," says justice Tej Bahadur KC.
If you follow the court verdicts after Cholendra Shamsher Rana entered the Supreme Court, it would be difficult to find a decision in which he established jurisprudential recognition.
"He never wrote opinions. We can maybe count the ones he did on one hand. He always asked others to write opinions on his behalf, even the ones that were wrong and in his favour," says a sitting justice of the Supreme Court.
Although the chief justice was automatically a part of the constitutional bench, he did not write opinions even in the cases there.
"He writes judgments like Ranjan Koirala's, which no one else can write," says a Supreme Court justice.
Among the three justices who entered the Supreme Court at the same time as Rana, Gopal Parajuli was one of the best in terms of understanding the case; he was good at criminal cases. But, his time was cut short after he was sacked, as it was found that he had faked his date of birth to remain in office.
Deepak Raj Joshi, who succeeded Parajuli, could not command the bench even though he had a professorial background. Cholendra Shamsher Rana, who only had a bachelor's degree in law, was clever and adaptable in other matters, but weak in legal theory.
Managing the court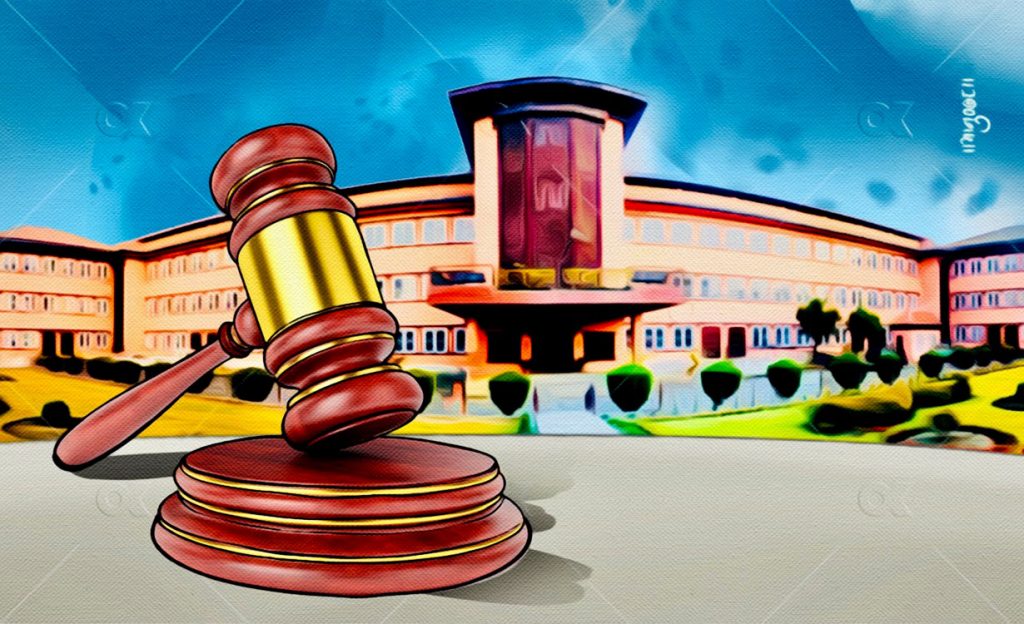 More than half of the justices appointed by Cholendra Shamsher Rana during his tenure had controversial backgrounds. Experts say that their performance is not above average. He did not rely on qualifications and abilities while recommending justices for the Supreme Court, many argue.
Some of the judges appointed to the High Court did not even have the basic qualifications. The appointment of Renuka Sah, a daughter of former Chief Justice Ramkumar Prasad Sah, was annulled by the Supreme Court after some time. Some of the judges appointed by Rana were also accused of being used in his vested interest. The Judicial Council is investigating some of them.
Cholendra Shamsher Rana even institutionalised the tradition of nepotism in the appointment of judges. When the name of a legal practitioner came up on the recommendation of the then government, he replied, "If they bring the youngest, I will also bring so-and-so". And, he did it too.
Even though the case against the same judge, which was basically questioned, was sent by Rana to a bench of his choice and settled.
Advocate Om Prakash Aryal comments that the culture of nepotism became more institutionalised during Rana's time.
"It's not that there was no appointment of judges based on nepotism before him, but the way it happened in Rana's time is quite disgusting," says Aryal. "It was like Rana was a businessman and not a chief justice because whatever he did during these 30 or so months was all for his personal gain."
Cholendra Shamsher Rana could not even make his secretariat free of controversy. It was alleged that the staff of the secretariat was being mobilised for his own 'advantage'. A relative of an employee working in the secretariat was made a constitutional official. He was accused of appointing people to pay back his dues by stepping on rules and procedures.
You scratch my back, I scratch yours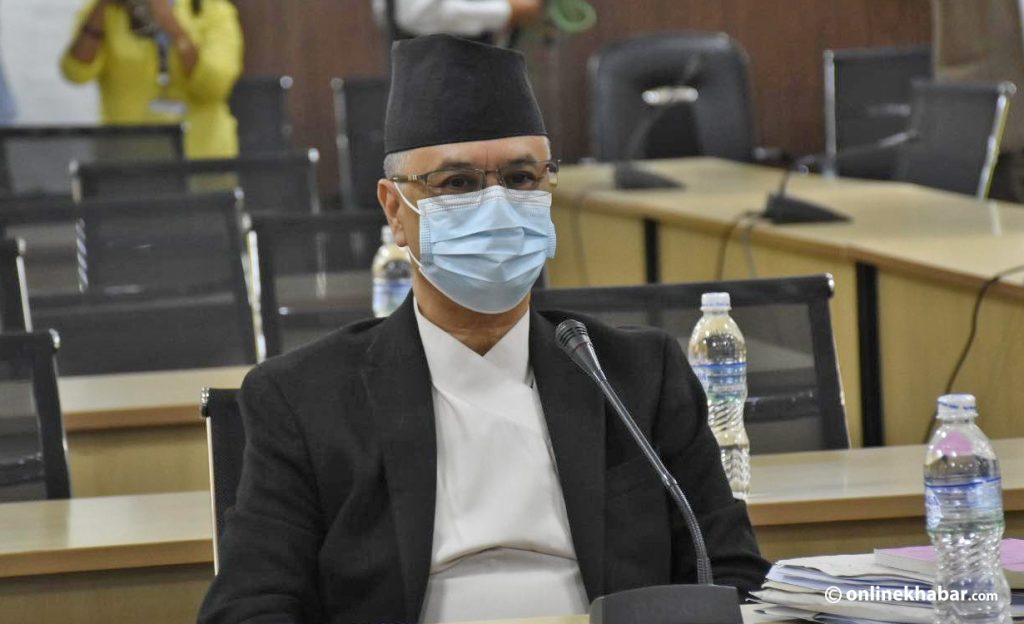 One of the most serious accusations against Cholendra Shamsher Rana is that he took advantage of his position and bargained with the government and wanted his share in the appointment of high-ranking government officials. When KP Oli was in power, Rana took a lot of benefits from him as he even got a share in the constitutional body.
A former attorney general says that Rana asked for a share in the appointment of ambassadors. But, Oli refused. It was after that incident that Rana started to issue interim orders on cases that would be bad for Oli and his aides.
"The orders given out by Rana during that time were very unnatural," says the former attorney general.
During his defence against the impeachment motion, Cholendra Shamsher Rana revealed he tried to help the then Prime Minister KP Oli in dissolving the House of Representatives both times. But, other justices did not help him.
He stated that he asked Oli to impeach the other four judges as well.
After the House of Representatives was restored, Nepali Congress president Sher Bahadur Deuba became the prime minister. Rana played an important role in reinstating the House. And in return for that, his relative Gajendra Hamal became a minister. But, Hamal had to resign after the news got out of Rana's involvement.
Cholendra Shamsher Rana used political affiliation and self-interest in the case under consideration in the Supreme Court and delivered wrongful verdicts. He was aided by senior leaders of political parties too as they felt they needed to protect Rana who was helping them. Rana pleased the Maoists by giving a clean chit to businessman Govinda Batala. He was also used by Oli and the UML when the court decided to split the erstwhile Nepal Communist Party.
Rana also issued an interim order telling the main opposition UML party not to take action against lawmakers Sharada Bhatta and Som Prasad Pandey who wanted to join the newly formed Unified Socialist party.
Let this be a lesson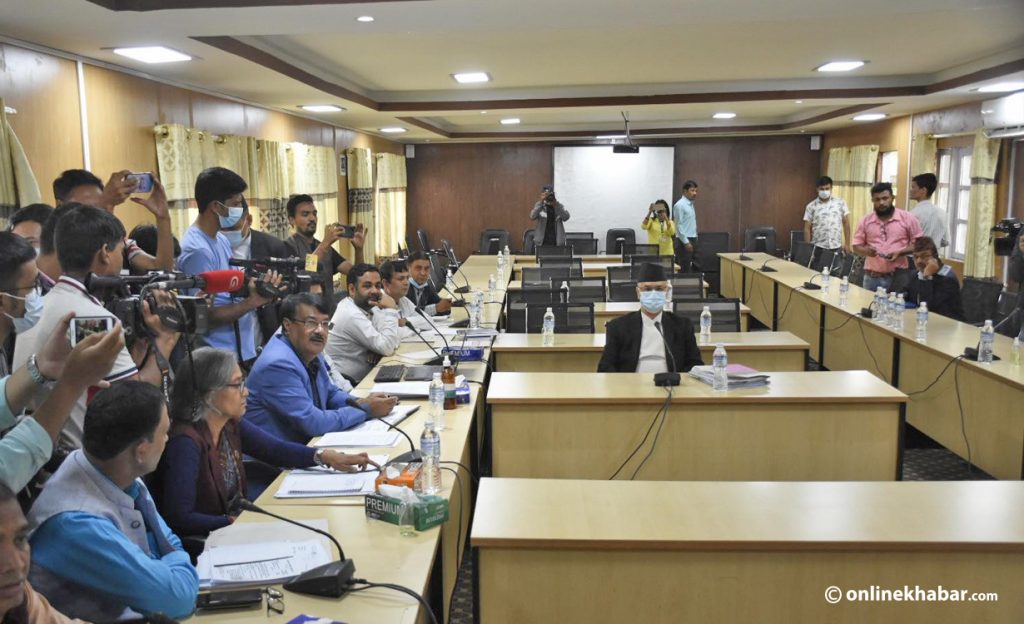 Damodar Prasad Sharma became the chief justice a decade ago when the then Chief Justice Khilraj Regmi became the de facto prime minister of Nepal from 2013 to 2014.
Under the leadership of Sharma, the Judicial Council including the senior-most justice Ramkumar Prasad Sah, Law Minister Narahari Acharya, members Khem Narayan Dhungana and Upendra Keshari Neupane recommended the judges of controversial backgrounds to the Supreme Court.
Gopal Parajuli, Deepak Raj Joshi and Cholendra Shamsher Rana, who went to the Supreme Court at the same time, have all left the apex court with eggs on their face. The then-law minister Acharya insisted on taking Rana, who was known to be energetic and opportunistic and was a close aide of the Nepali Congress. Acharya had said the court needed a 'democrat' like Rana. But, the decision has come back to bite the judiciary hard.
During the parliamentary hearing, Rana said he would leave the post with grace and not do anything to tarnish his reputation. This, to many, including those at the apex court, feels like a joke.
Advocate Aryal says that by learning lessons from Rana's tenure, the future leadership should stop external interference in the judiciary. According to him, external parties are always trying to influence the judiciary and judges as much as possible.
"Previous chief justices have also admitted that such an attempt was made," says Aryal, "During Rana's time, politicians were invited to the judiciary and decisions were made in their favour. This needs to be stopped as we can't accept this under any circumstances."
Former justice Ekaraj Acharya comments that the bad chapter of the judiciary has ended with the retirement of Cholendra Shamsher Rana.
"The House should have come up with a decision to impeach him or not. This was a dark phase and the country should learn from it," says Acharya.
---
This story was translated from the original Nepali version and edited for clarity and length.