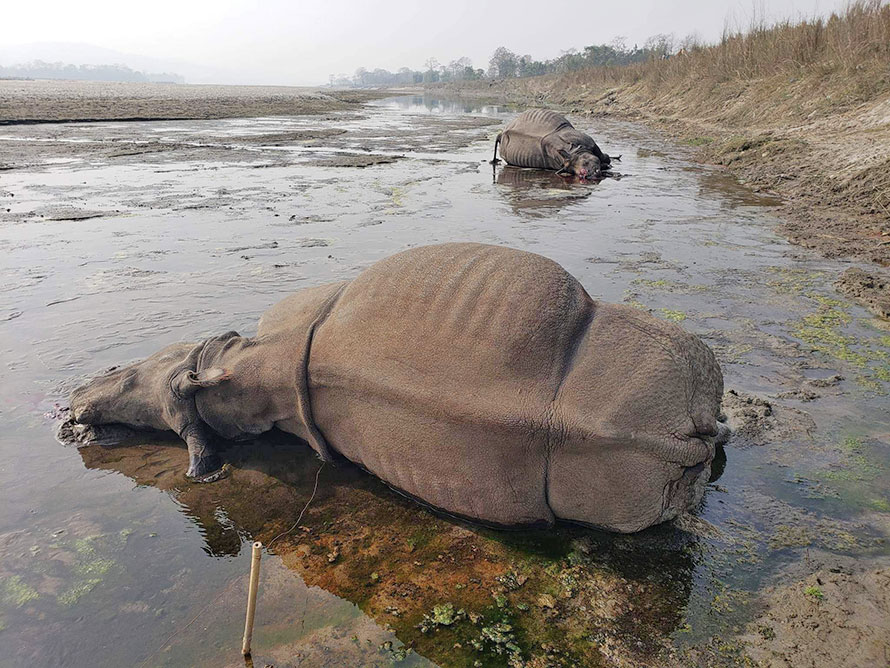 Chitwan, January 22
Poachers have killed two protected one-horned rhinoceros in the Chitwan National Park, the biggest natural habitat of the protected species in Nepal.
With this, the number of rhino deaths in the past six months has hit 10. But, this is the first case of rhino poaching in the current fiscal year that began in mid-July 2022.
The national park's information officer Ganesh Tiwari says a 14-year-old female and her four-year-old male calf were found dead on the bank of the Narayani in Madhyabindu municipality-2 of the Nawalpur district on Friday.
Tiwari says the horn of the adult rhino was cut off, making the officials believe it must have been poached. However, further investigation is underway.
Chitwan National Park is the biggest natural habitat of one-horned rhinoceros in Nepal as per the 2021 census. However, it has been reporting deaths of the endangered animal regularly.