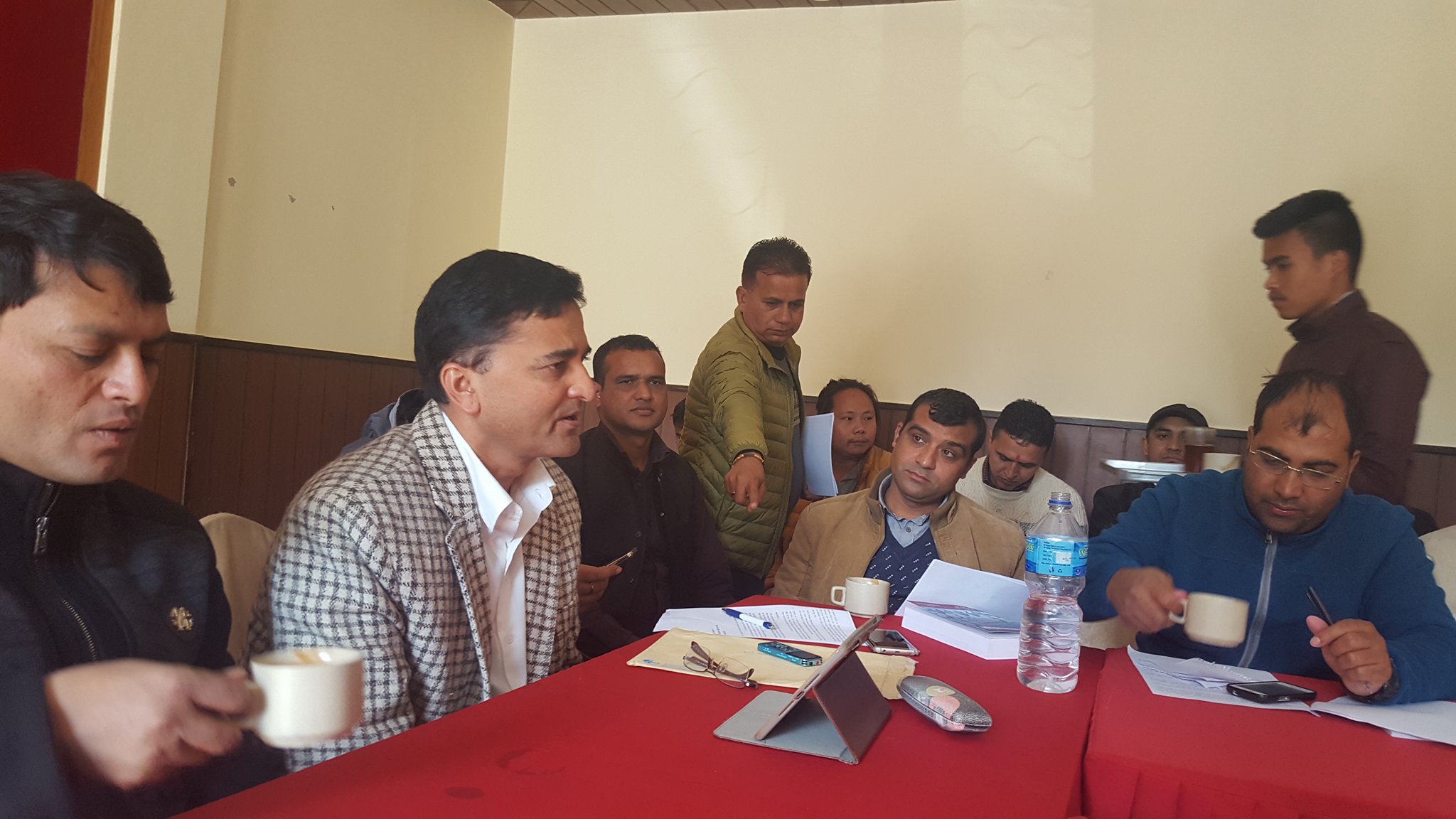 Kathmandu, December 2
Yogesh Bhattarai, secretary of the main opposition CPN-UML, said on Friday his party will make sure that the Parliament fails to receive a two-third majority support for passage of the Prachanda government-sponsored Constitution Amendment Bill, which, among other things, is designed to remove Hill districts from Province 5.
He said: Using people power, we will force the Prachanda government to withdraw the Bill registered in the Parliament.
At the same time, UML has directed affiliate organisations and their cadres to make the ongoing movement against the bid to restructure Province 5 peaceful and disciplined.
Talking to journalists associated with online media, Bhattarai, who is also chief of the UML's Publicity Department, said the party has taken steps to make a 'spontaneous movement' of people from Province 5 better organised.
As far as possible, we will not enforce general strikes and try to keep the situation normal, he said.
We will pay special attention to protection of private and public property, Bhattarai said, adding that they will also show sensitivity towards ethnic, racial and geographical unity.
Even lawmakers from ruling parties and Madheshi Morcha are not happy with the Bill, Bhattarai said, adding: For whom was this Bill registered?
Bhattarai pointed that the Indian establishment did not bother to spare a few words welcoming the Constitution promulgated through a popularly-elected Constituent Assembly. Now, it is expressing happiness after the Constitution Amendment Bill registered against Nepali people, he said, adding: This shows where the Bill originated.