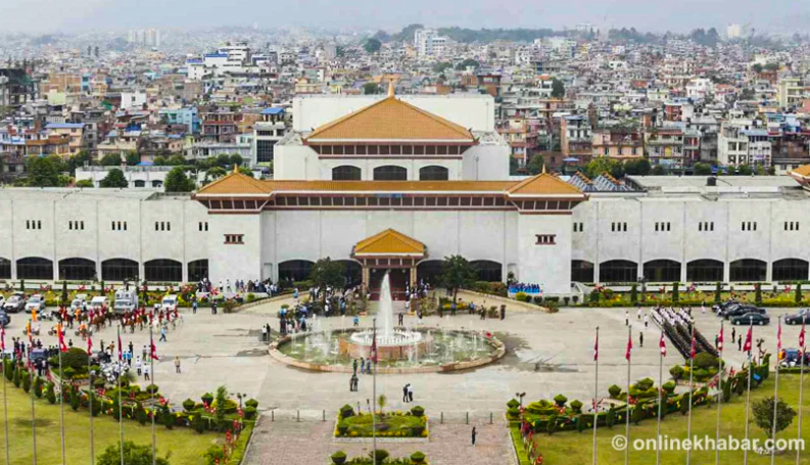 Kathmandu, September 21
The Federal Parliament Secretariat says 10 lawmakers, who have been elected chairpersons of 10 committees in the House of Representatives unanimously, are taking their oath of office and secrecy from Speaker Krishna Bahadur Mahara today.
Earlier, on Thursday, only one nomination was filed in each of the 10 thematic committees in the Lower House.
The unanimity was possible as the ruling Nepal Communist Party commands a clear majority in the House as well as all committees, hence no lawmakers filed candidacy without its support.
The NCP has fielded Krishna Prasad Dahal for Finance Committee; Pabitra Niraula Kharel for International Relations Committee; Krishna Bhakta Pokharel for Law, Justice and Human Rights Committee; Purna Kumari Subedi for Agriculture, Cooperative and Natural Resources Committee; Niru Devi Pal for Women and Social Committee; Shashi Shrestha for State Affairs and Good Governance Committee; Kalyani Kumari Khadka for Development and Technology Committee; and Jaya Puri Gharti for Education and Health Committee.
Likewise, the Federal Socialist Forum-Nepal and main opposition Nepali Congress have fielded Bimal Shreevastav and Bharat Kumar Shah to lead Industry, Commerce, Labour and Consumer Interest Committee; and Public Accounts Committee respectively.