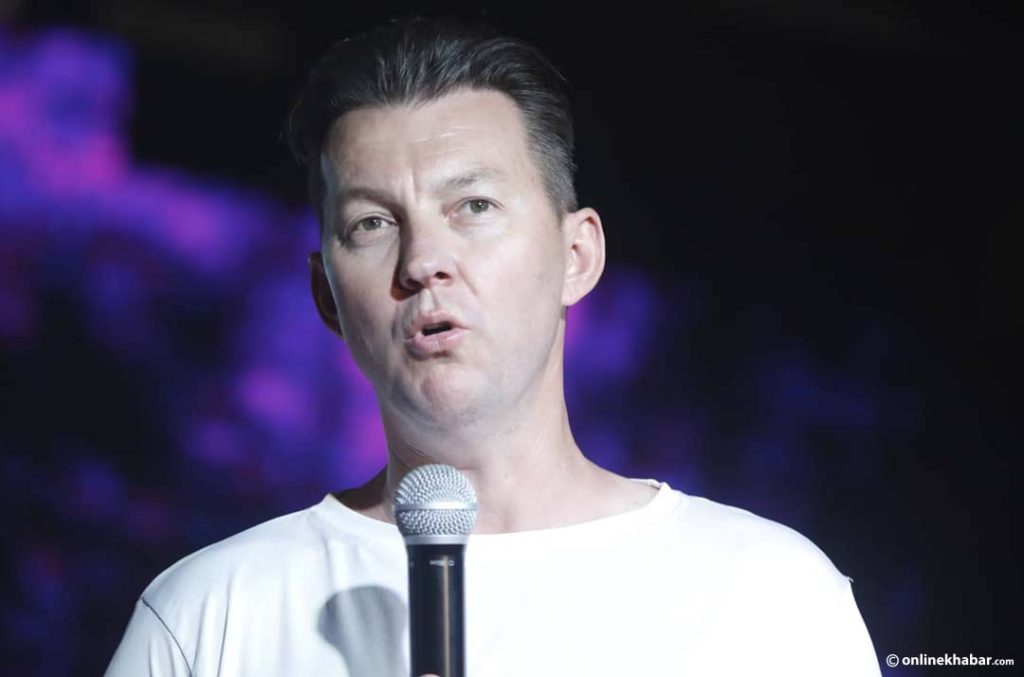 Kathmandu, September 9
Australia's former international cricket star Brett Lee is in Nepal.
Speaking at a function organised in Kathmandu on Friday, the Cricket Association of Nepal (CAN) announced he was appointed a mentor of the Nepal T20 League teams.
"The exciting thing from my angle is that I see the passion [for cricket] here in Nepal," he said during the event, "I travel around the world to watch the cricket. But, the passion here has grown up."
The tournament is beginning in Kathmandu on September 24. Six teams will participate in the event.
Lee arrived in Kathmandu on Thursday and is leaving today itself, but he will continue mentoring the teams virtually.
Brett Lee is considered one of the fastest fowlers in global cricket history.