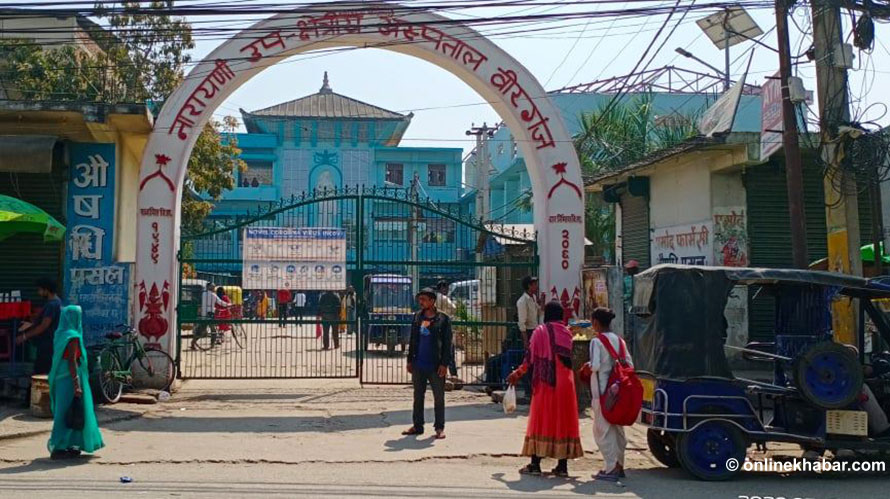 Birgunj, April 26
A woman who had tested positive in a rapid diagnostic test for coronavirus has died in Birgunj of Parsa district on Saturday. The report of her polymerase chain reaction (PCR) test is yet to come out.
The 23-year-old woman from Ashok Batika, Birgunj-10, died while doctors at Narayani Hospital were preparing to keep her in isolation, the hospital's medical superintendent Dr Madan Udahyaya says. Currently, her body has been kept at the hospital.
It has been found that the deceased was also suffering from blood cancer. The family had rushed her to Bharatpur Cancer Hospital in Chitwan on March 18 after she experienced some problems. There, she was diagnosed with cancer. She was discharged four days later.
After the lockdown began next week, she experienced some health issues again and was taken to different health facilities of Birgunj.