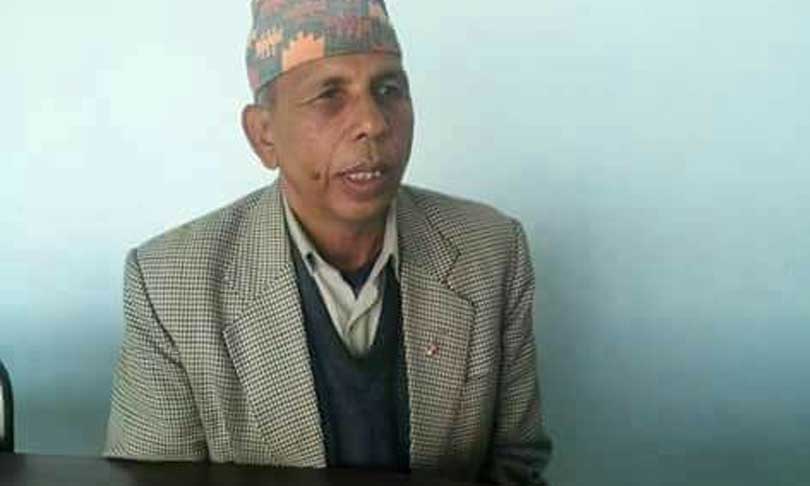 Kathmandu, January 29
CPN-UML leader Beduram Bhusal says he withdrew his candidacy for the National Assembly membership in Province 3 in order to ensure CPN-Maoist Centre leader Ram Bahadur Thapa's victory in the polls.
The two parties are partnering in all recent elections in a bid to unify soon.
Earlier, the two parties had fielded three leaders for three positions under the open category in the province–Bhusal, Thapa and Balaram Banskota of UML. It was also agreed that voters of the two parties will keep Banskota on the top priority followed by Thapa and Bhusal respectively.
But, the alliance could not get support from small parties including Nepal Workers and Peasants Party. Further, some parties including Bibeksheel Sajha Party have decided to extend support to Nepali Congress.
In this context, the Maoist Centre feared its candidate Thapa could lose the polls if some UML voters including provincial assembly members and leaders of local governments changed the prioritisation. Therefore, the party requested the UML to withdraw Bhusal's candidacy.
"Now it is said that my candidacy might make the victory difficult for Badalji [Thapa] and it could affect the unity," Bhusal says, "If that was the case, I said I was ready to sacrifice."