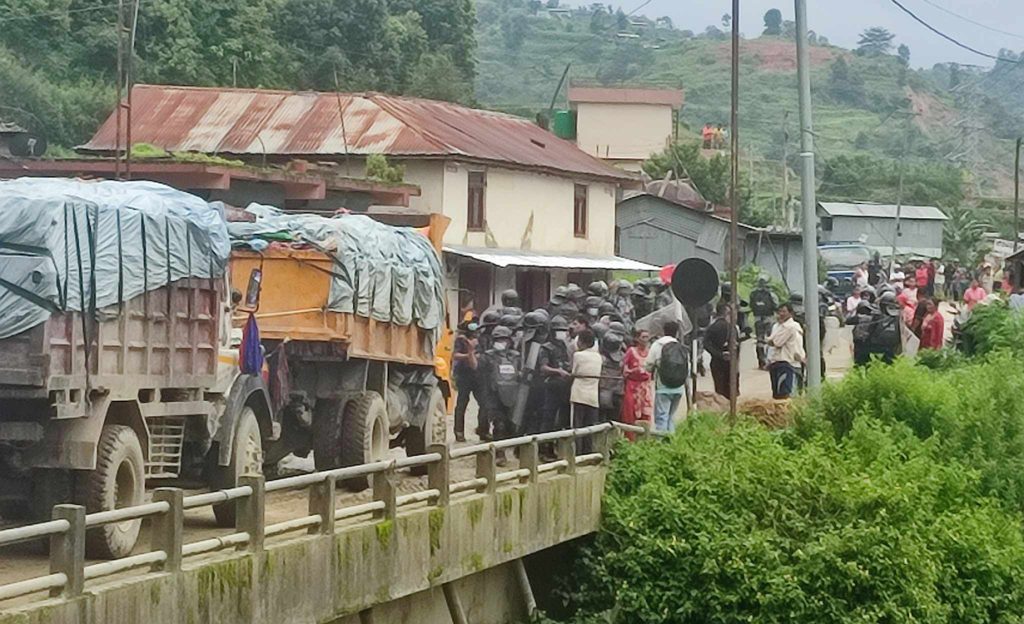 Kathmandu, August 29
Bancharedanda locals in Nuwakot district have announced that they will no longer allow waste disposal trucks into the area.
The locals, expressing displeasure over the lack of implementation of agreements inked with the government and Kathmandu metropolitan city at various times, have decided to launch a peaceful protest and announced to prevent disposal of waste in the landfill site.
During a press conference held on Monday by a committee established by the residents of Bancharedanda, it was announced that a peaceful protest will be initiated starting from September 18. This protest is a response to the lack of implementation of a sustainable waste management plan for the unattended landfill site, with the goal of safeguarding the lives of the local population.
Committee coordinator Shreeram Dungana said that the government had failed to ensure citizens' right to live in a clean environment and expressed his dissatisfaction over the inconsiderate behaviour of Kathmandu metropolitan city towards locals who live near the landfill site.
Similarly, Sumitra Dhakal, deputy coordinator of the committee, suggested that the human settlement in the affected area should be removed and relocated. She proposed that waste management should take place at the same local level from where it originates.
Bancharedanda locals have strongly advocated for the establishment of a Waste Development Authority within the jurisdiction of the Office of the Prime Minister and Council of Ministers. They are also urging for the designation of the affected area as a highly sensitive zone.