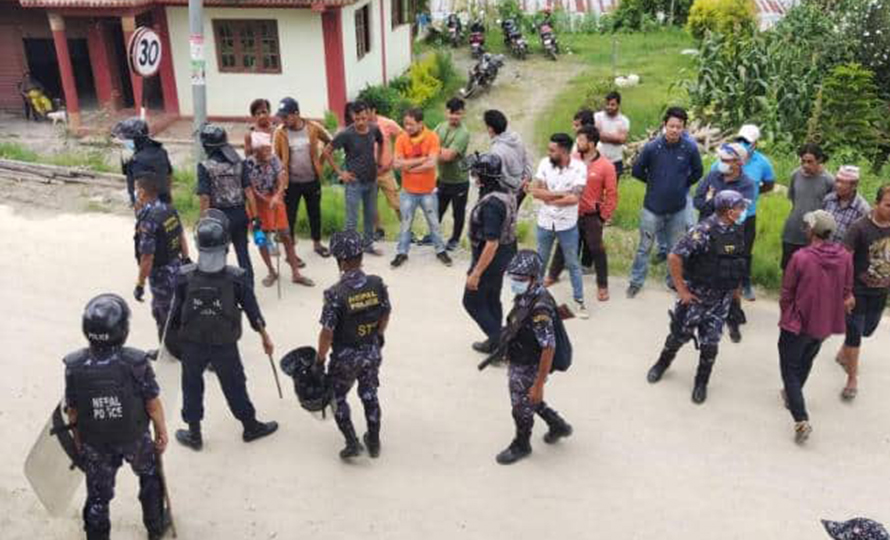 Kathmandu, August 15
The Kathmandu metropolitan city's plan to dispose of the waste at the Bancharedanda landfill site on the Nuwakot-Dhading border could not be smooth on Monday also.
The tension over the Kathmandu waste management there has entered a new phase since Sunday with local political leaders coming together to obstruct the disposal. On Monday also, police tried to unload the trucks by providing tight security, but locals also retaliated with catapults to pelt stones.
Local leaders have accused the law enforcers of inhumanely suppressing their concerns whereas the police have accused the locals of blocking the essential service.
The city government has sent 250 garbage trucks to Bancharedanda today, but so far only 50 have been successful to dispose of waste.