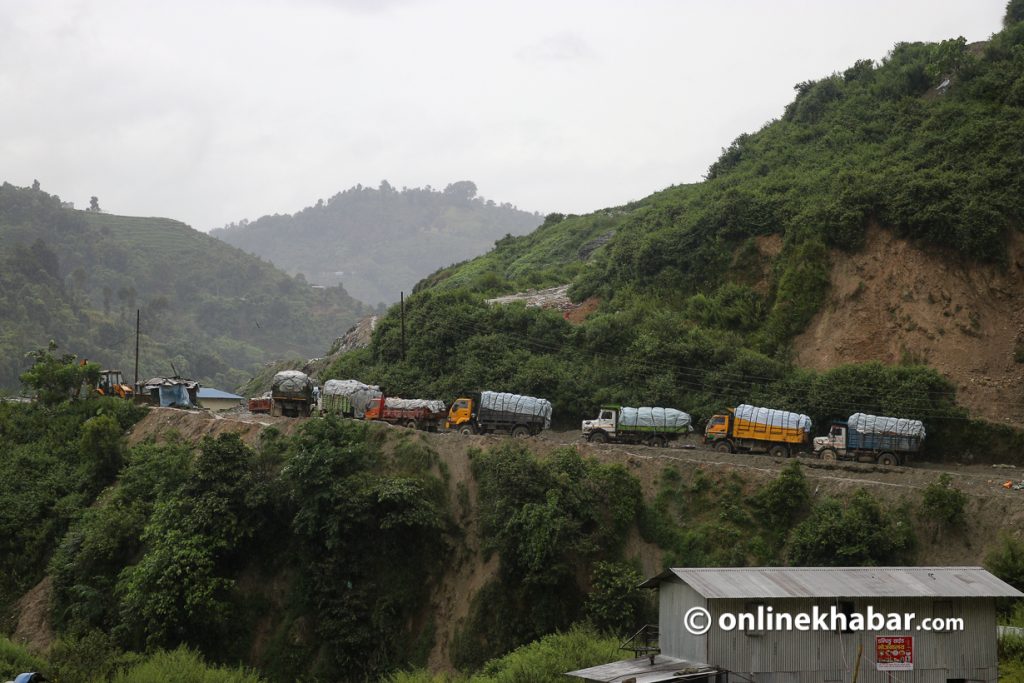 Kathmandu, July 28
Locals of Bancharedanda on the Nuwakot-Dhading border have blocked trucks carrying Kathmandu's waste once again.
Kathmandu metropolitan city had halted waste collection in the city for one week. Waste collection in other local units of the Kathmandu valley had also been halted. As the halt ended today, the local governments hit a roadblock on day 1.
The waste collection was halted as the road to Bancharedanda had been blocked for up to two kilometres for repair and hence transportation would not be possible.
As the trucks arrived in Bancharedanda today, locals obstructed them saying the repair was not over yet.
Meanwhile, locals have announced they will completely block the trucks for ever from mid-August, saying the authorities did not pay attention to their concerns.
DSP Purna Chandra Bhattarai of the Kathmandu city police says 60 trucks had gone to the landfill site this morning, but they are stopped halfway.