A month ago, Gautam Kumar Pandey (25) and his brother Dilip Kumar (27) from a village in the Mahottari district of Madhesh opened a cafe on an inner roadside in Budhanagar, Kathmandu.
This, however, is not anything unusual as potential cafe operators target the young population. Buddhanagar was the right choice because it has lots of hostels and some offices.
However, the Pandey brothers' Baithak is quite different from other cafes; you can sense it as soon as you enter the cafe. A huge Mithila painting on one side of the wall that reflects the founders' roots in the Mithila region, Buddhist prayer flags hanging from the ceiling all over the cafe, minimalist bamboo seating arrangement and bamboo decorations drag the attention of the passersby. Consequently, the once quiet corner is bustling with students, office goers and other people.
Again, this might not be unique as several cafes and restaurants opening in Kathmandu recently have begun to create such an atmosphere. But, the way these two brothers have made a decision to open Baithak by ditching their foreign dream can be inspiring to many.
Changed dreams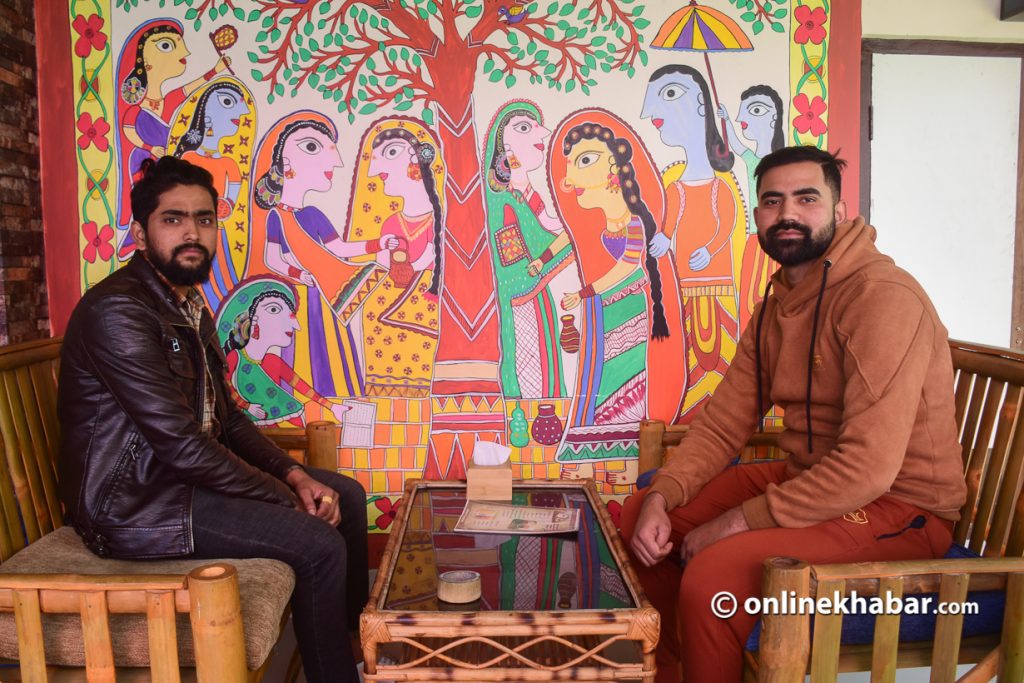 Until around five years ago, Gautam was desperate to go abroad. As soon as he enrolled in a BBA programme in Kathmandu, his friends started sharing with him about their plans to go abroad. Gradually, Gautam also cultivated a dream to go to a country, leaving Nepal.
He did not have any choice–it could have been Australia or America. But, someone told him about opportunities available in Japan.
Then, he launched his efforts to go to Japan. After weeks, he received the certificate of eligibility. The family also managed the required amount for his journey.
"But, later, my parents suddenly changed their mind. They wanted me to stay in Nepal and work here itself, thinking I had to do a lot of labour work abroad," he says, "Many friends and relatives of mine had also gone to Japan, and they also said the same thing."
"Instead of going to Japan, invest the money required to go to Japan to do some business of your own in Nepal, we suggested to him," recalls Dilip, his elder brother.
Accordingly, he, then 21, dropped the idea of going to Japan and started Mithila Boys Hostel here four years ago, investing Rs 1 million. That entrepreneurial journey has reached Baithak today.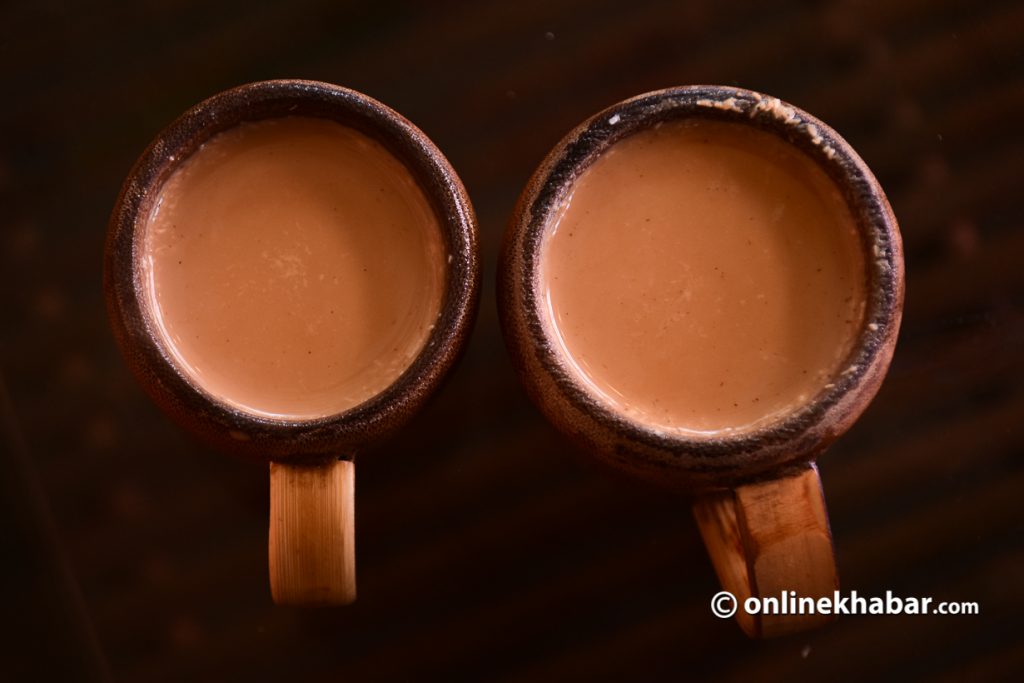 "I had no idea of what to do, but I have seen many friends from Janakpur, staying in hostels in Kathmandu. Also, some people I know were also running hostels here. Learning from them, I opened the hostel," says Gautam.
Within six months of establishment, the hostel started gaining a return on investment. It houses around 50 boys and three staff and they have been making Rs 100,000 profit monthly.
Dilip and Gautam developed the drive for doing business from their maternal uncle, a longtime trader. Also, the college from where Gautam graduated always encouraged him to do business rather than seek jobs.
Moreover, Dilip, who came to Kathmandu in 2012, says he began working here in his teenage and that inspired him. After completing school, Dilip also began trading drinking water on his bicycle.
"I had known that it is difficult to sustain in Kathmandu by doing a job at someone else's office, and I wanted to do something of my own. Therefore, I managed Rs 20,000 myself and the same amount from my family and started the water supply business."
Initially, he says he used to supply only 25 jars a day, but it soon grew to 150 jars a day. "I did feel shy in the beginning. Soon, it vanished as I understand no work is bigger or smaller."
Earning from that business, he started Maipi Ajima Diary, a milk supplier in 2016, investing Rs 800,000. "Soon, Gautam came here and joined me. When we learned about the hostel business, we started that too and now we are also running Baithak."
A new tea hub in Kathmandu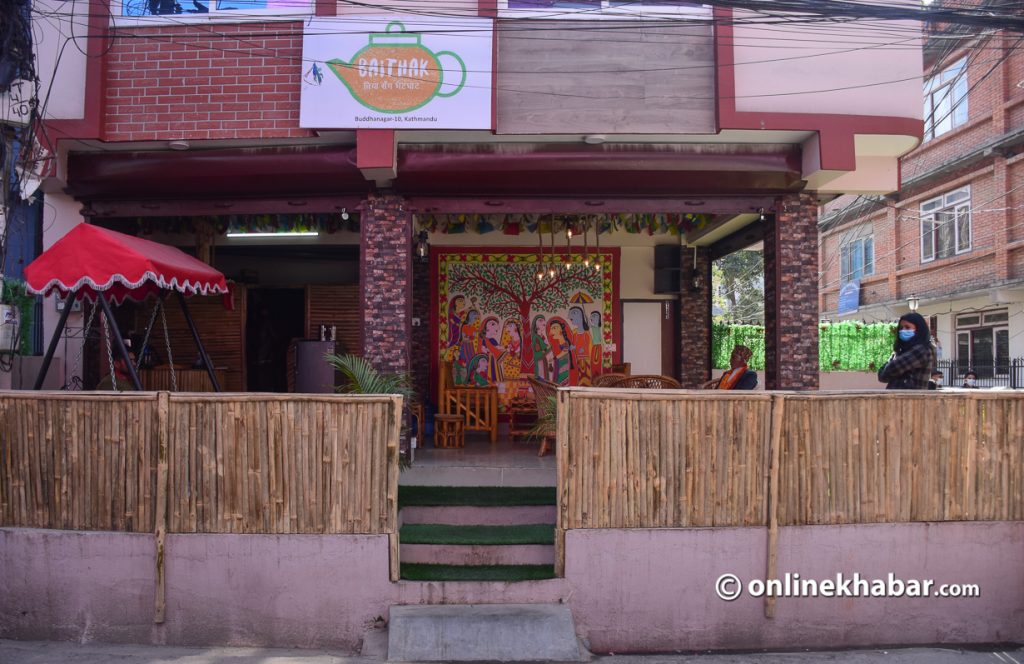 Gautam, who calls himself a foodie, says he keeps exploring many restaurants and eateries in and around Kathmandu. This interest led him to do a business of different types of tea.
He had known the potential of such a business. After finding an appropriate space, Gautam, who used to work as a senior accountant in an interior designing company, asked one of his former colleagues to design the interior of Baithak.
Then, on January 2, 2022, he started Baithak with an investment of Rs 800,000. But, within a month, it has already generated revenue of about Rs 75,000.
Baithak offers pakora (Mithila especial), bamboo tea ( Rs 35), masala tea, baithak chicken (Rs 200) and other regular snack dishes and has become favourite of many students and office goers.
"I want to continuously run this cafe for a year and then I want to start more Baithaks in different places," he says, "I am just the face of all the business, but everyone in my family is involved."