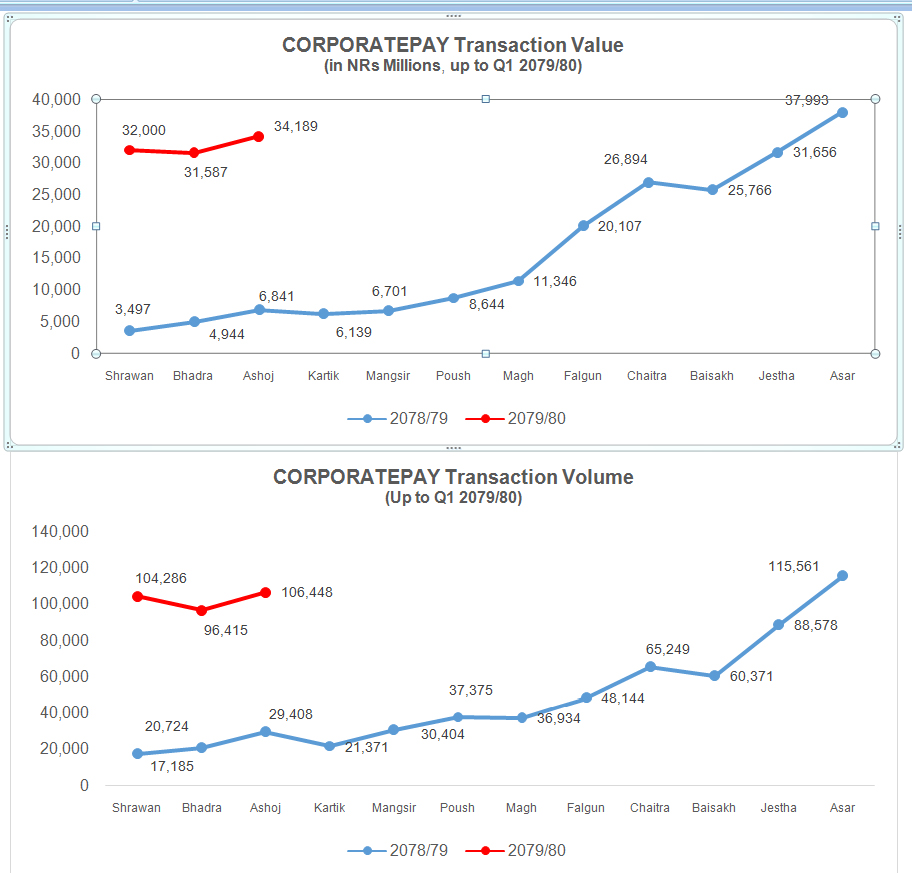 Kathmandu, November 1
The CORPORATEPAY system, a common system used by banks and financial institutions to facilitate digital transactions, has seen a major increase with its transaction reaching close to Rs 35 billion per month during the first quarter of the fiscal year 2022/23.
The transaction in CORPORATEPAY has increased fivefold in terms of volume and 10-fold in terms of value, as compared to the first quarter of the last fiscal year, according to the system.
"There are already over 5,400 institutions that have been enrolled by the BFIs within the CORPORATEPAY system," the system says, "This is expected to grow further in the coming quarters of this fiscal year and beyond as the acceptance increases."
CORPORATEPAY is a business payments platform provided to the institutional customers of the BFIs that allows initiating digital transactions on real-time and non-real-time bases. It allows linking and operating multiple bank accounts of different banks within the same digital channel and yet maintaining needed controls for operating such multiple bank accounts.
Companies as business customers of the BFIs can initiate an online registration process from its website.