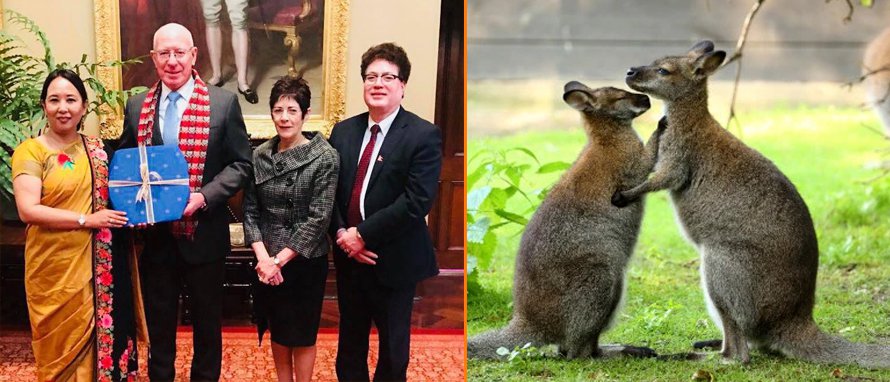 Sydney, September 26
The New South Wales state government of Australia says it has taken initiatives to gift a pair of kangaroos to Nepal*.
The state government says it is positive about Nepal's request for the gift as Nepal's Ambassador to Australia Lucky Sherpa made her first formal visit to the state on Tuesday and Wednesday.
The state governor David Hurley told the ambassador that his government would begin talks with zoo authorities in the state about gifting the animals to Nepal so as to take the bilateral relations to a new height, according to Deepak Khadka, Nepal's Counselor General for New South Wales.
"The process related to obtaining kangaroos will be quite complex. There are many other issues that would need to be considered," Khada says quoting NSW officials, "Negotiations can take years."
Meanwhile, Sherpa adds that she also agreed with the NSW officials to partner with judicial bodies of the state, and establish sisterhood relations between Nepal's provincial governments and Australian states.
Sherpa also informs that she raised concerns about problems of Nepali students during her meetings with state officials.
---
*The news report has been updated from its previous version after verifying information from Deepak Khadka, Nepal's Counselor General for New South Wales. The inconvenience caused by the previous report is regretted. – Editor