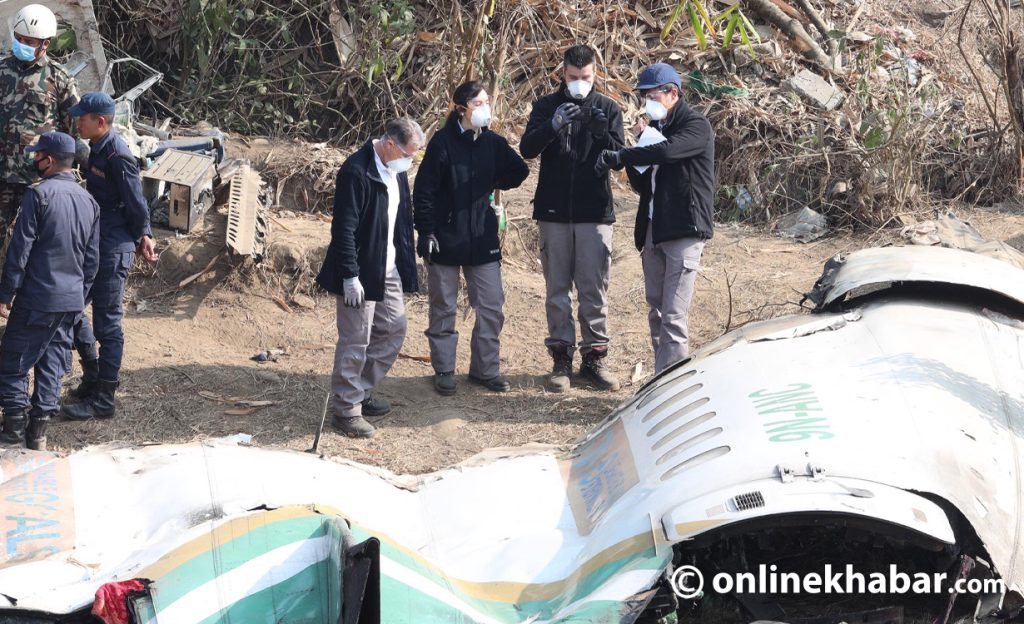 Pokhara, January 18
An investigation team commissioned by the French aircraft manufacturing company, ATR, has arrived in Pokhara to study the plane crash that killed at least 70 people earlier this week.
The Sunday crash was the first ATR aircraft crash in Nepal's aviation history.
The nine-member team will observe the crash site and consult aviation stakeholders here, in its attempt to find the cause of the accident, according to officials.
Meanwhile, the government-commissioned investigation team also established its office in Pokhara to carry out the assignment. Whereas the investigation has begun, the team is not yet sure yet about when it will prepare the final report, according to a member of the team.