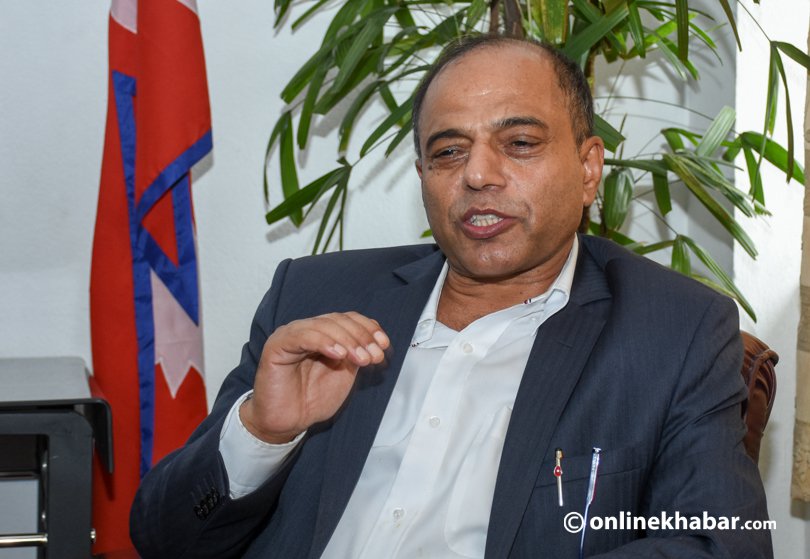 Kathmandu, September 5
Minister for Agriculture and Livestock Development Chakra Pani Khanal has been hospitalised after dengue infection.
Khanal's secretariat says he has been admitted to Grande International Hospital in Tokha on Wednesday after he suffered from fever and headache from Tuesday evening.
The hospital sent Khanal to Teku-based Shukraraj Tropical and Infectious Disease Hospital, suspecting dengue infection. The Teku hospital confirmed the infection and sent him back to Grande, according to Khanal's press coordinator Bom Lal Giri.
Giri claims Khanal's health is improving.