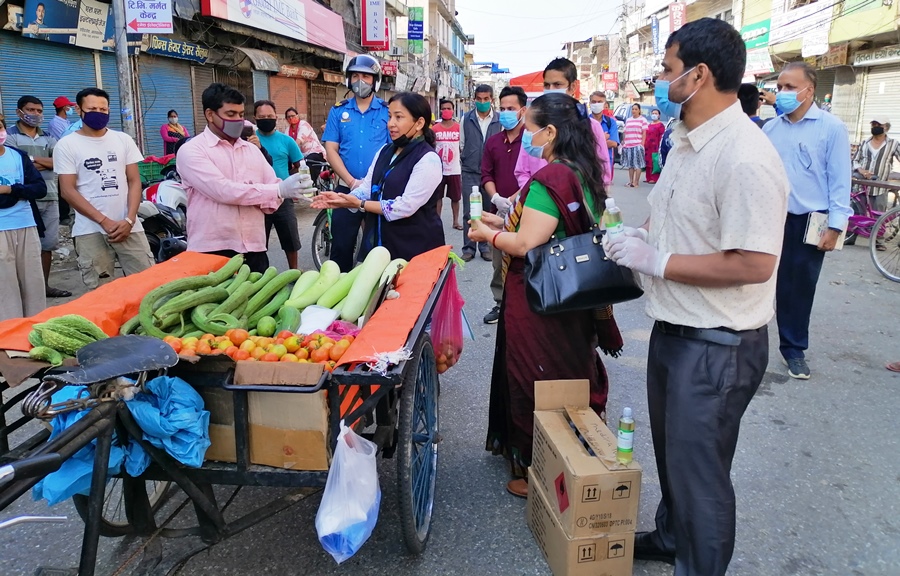 Chitwan, April 21
The Agriculture and Forestry University of Nepal has also begun producing sanitiser in view of its high demand in the market due to the global coronavirus crisis.
The university's Biotechnology Centre says it is produced by mixing mugwort (titepati), ethanol, glycerol, and hydrogen peroxide, according to the university's Saroj Sapkota. This is the first time that mugwort extract is used to produce sanitiser, but Sapkota says it meets the WHO standard.
The university has already distributed 180 litres of sanitiser, packed in 20-ml bottles, to vegetable vendors in Narayangadh on Monday.
Bharatpur Mayor Renu Dahal, the university's Vice-Chancellor Sharada Thapaliya and the Biotechnology Centre Director Ishwari Kadariya distributed the sanitiser among the vendors. During the distribution, the university officials urged the city government to support the university in the collection of raw materials and its marketing.