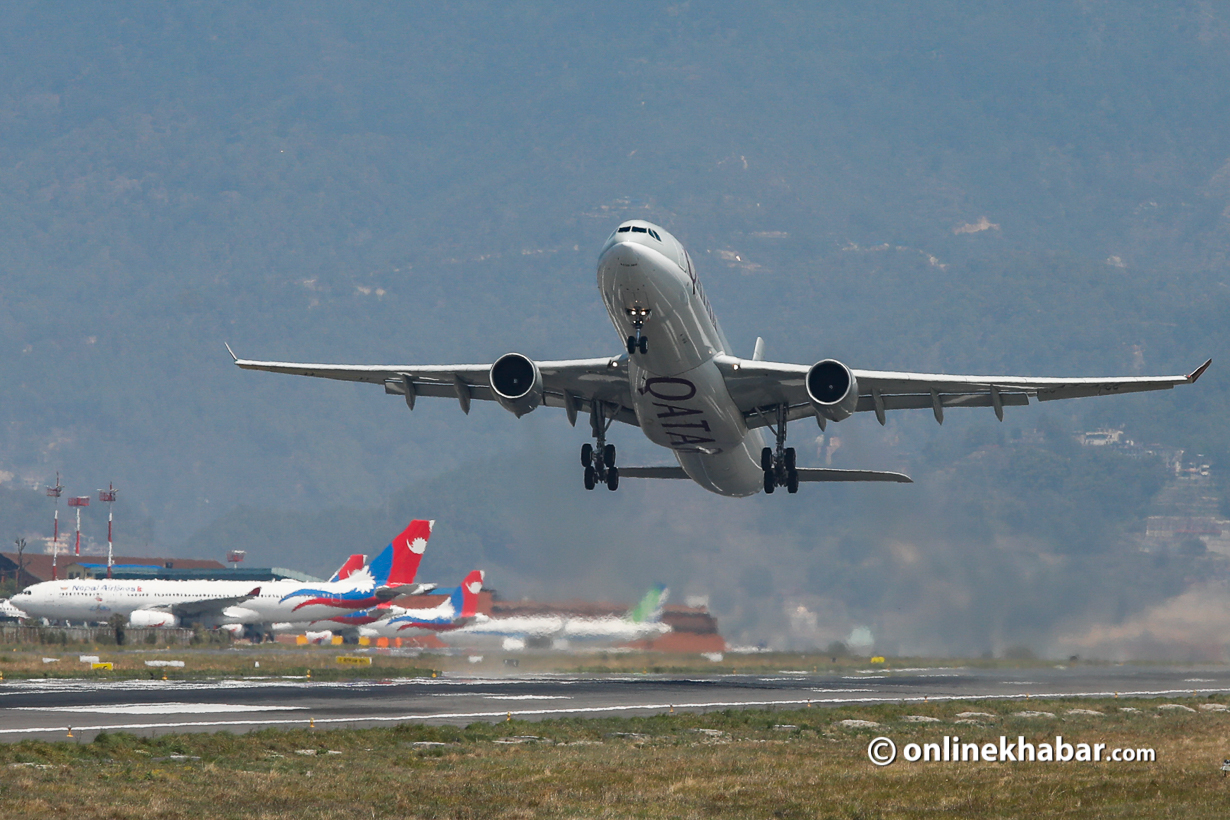 Kathmandu, May 2
A Qatar Airways widebody aeroplane today evacuated 309 people from different countries from Nepal. They were stranded here due to the lockdown restrictions.
Those flying on the repatriation flight includes citizens from South Africa, Israel, the USA, and Canada.
Amid the fears of coronavirus spread, the government has shut down the airport till May 15 with the lockdown till May 7. However, the countries are making attempts to take their citizens back with repartition flights.
This is Qatar Airways' 11th flight from Kathmandu during the lockdown period. It was chartered by the Kathmandu-based French Embassy.