NCP Chairman Prachanda's statement that Netra Bikram Chand wants him dead has received considerable attention in the newspapers along with reports that the mother of Nirmala Pant has changed her statement in connection with the murder of her daughter. The government's decision to issue a 35-day ultimatum to the public to hand over illegal firearms has also received attention on Friday's newspapers.
Here is a summary of important, ignored and interesting stories from the front pages of national broadsheets:
Important
Nirmala Pant murder case: Arrested police personnel post bailed 
Kantipur, Naya Patrika and The Himalayan Times report that six police personnel who were charged with destroying incriminating evidence and torturing innocent people while investigating the rape and murder of Nirmala Pant in Kanchanpur, were freed on bail on Thursday. A single bench of Judge Rajendra Kumar Acharya ordered their release after furnishing bonds worth Rs 2.5 lakh to Rs 9 lakh.
Suspended police officers DSP Gyan Bahadur Sethi and Inspector Ekendra Khadka were released on a bail of Rs 900,000 each, sub-inspectors Harisingh Dhami and Ramsingh Dhami posted bail of Rs 350,000  and Rs 300,000 , respectively. Similarly sacked police officer Jagadish Bhatta and suspended constable Chandani Saud were told to pay Rs 4 lakh and Rs 2.5 lakh, respectively, as bail. The personnel are required to present themselves at the court whenever deemed necessary.
While sacked SP Bista and suspended CIB DSP Angur GC are still at large, a trial against other policemen began at Kanchanpur District Court on Tuesday.
Mother changes her statement
Rajdhani and The Himalayan Times report that Durga Devi Pant, the mother Nirmala Pant, has filed an application asking authorities to revoke her FIR against eight police officials who were expelled on counts of tampering with evidence and torturing suspects during the investigation.
Durga Devi said she signed the FIR without knowing what was written on it. She now wants police to question Dilip Singh Bista, the prime suspect who was released after DNA tests failed to prove his involvement in the crime.
Meanwhile, Women Rights Activist Sharada Chand, who has been actively involved in movements seeking justice for Nirmala, says Durga Devi Panta has spoken under duress.
Chand also accused the government of coming up with new ways to save the real perpetrator. Similarly, Nirmala's father has also reiterated Chand's narrative and said the expelled police personnel's family and the government has forced his wife to change her statement.
35 days to hand over illegal guns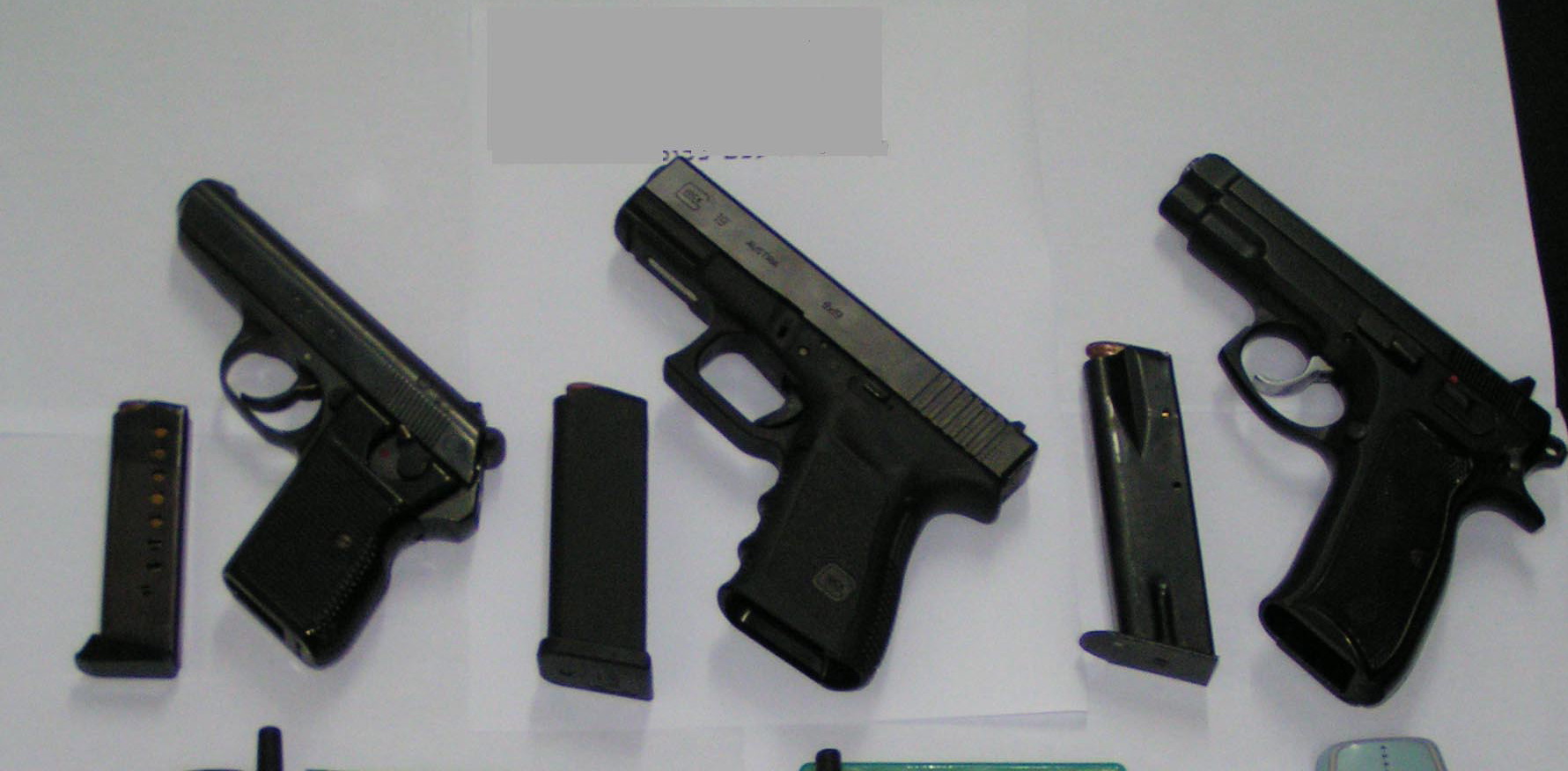 The Himalayan Times and Republica report that the government on Thursday issued a 35-day deadline to the public to hand over firearms, such as rifles and revolvers, and ammunition that they possess illegally.
Minister for Communications and Information Technology Gokul Prasad Baskota said that people who do not have a licence to possess weapons and ammunition should surrender those items at the nearest police station, district administration office or barracks of Nepali Army within 35 days. People who give up weapons and ammunition will not face any action, according to Minister Baskota. The government's latest announcement comes two days after it banned all activities of Netra Bikram Chand-led Communist Party of Nepal and labelled it a "terrorist outfit".
Ignored
India asks Nepal to allow INR 200 and 500 notes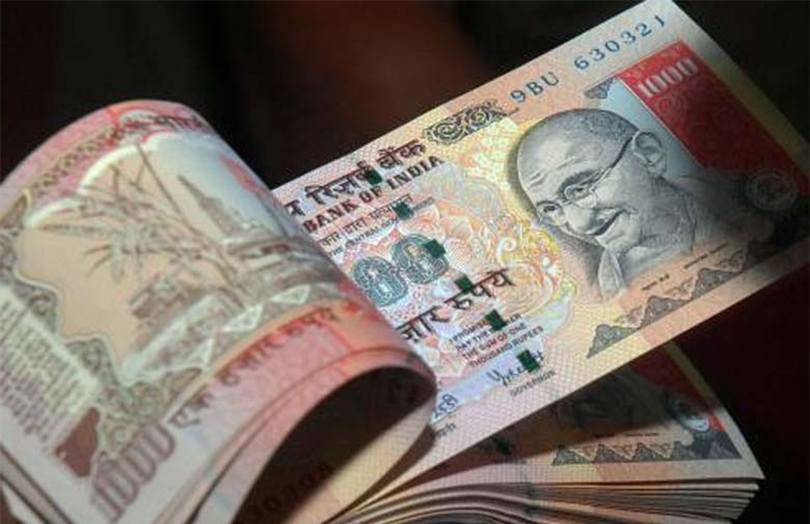 The Himalayan Times reports that India has expressed interest to circulate high-denomination banknotes of INR 200 and INR 500 in Nepal. The notes are banned here and Nepal's monetary authority is unlikely to entertain the request as the Indian authority has not made it clear whether India-bound Nepalis can carry currencies of those denominations.
Writing to the Nepal Rastra Bank recently, the Reserve Bank of India — India's central bank — informed about the new provision adopted by the Indian government allowing its citizens to carry up to INR 25,000 of high-denomination banknotes of INR 200 and INR 500 to Nepal, paving the way for circulation of these high-denomination notes in Nepal.
Meanwhile, NRB stated that RBI had mentioned nothing about allowing circulation of INR 2,000 banknote in Nepal.
Interesting
Government contradicts its decision on Chand outfit and its activities
The Kathmandu Post reports that the government has contradicted its own decision in a span of two days on imposing a ban on the activities of the Communist Party of Nepal, led by Netra Bikram Chand. Some ministers from the Cabinet said that the government had imposed a ban on the activities of the Chand-led outfit, as they were more criminal than political.
But the word "ban" was nowhere in a statement that the Ministry of Information and Communications released on Thursday to make the Cabinet decision public. It instead calls for "taking action" against the outfit in accordance with the law. Observers and experts on legal and constitutional issues said the government "softened" its decision and took out "ban" following a huge public backlash over the two days, as well as criticism from a section of leaders within the ruling party.
Social Security Scheme: Employers hesitant
Kantipur reports that employers are hesitant to participate in the social security scheme. Even though the country has over 900,000 employers, only 2,130 have agreed to participate in the scheme which was launched nearly four months ago.
Hydropower project developers present wish list to minister
Karobar reports that private developers of hydropower projects have asked the government to address obstacles hampering their operations like delays in getting forest clearance, difficulties in obtaining explosives required for blasting rocks, and delays in the construction of power lines to evacuate the electricity generated.
Speaking at an interaction organised by the Energy Ministry,  on developers of hydropower projects asked the ministry to deal with the problems immediately. Addressing the interaction, Energy Minister Barsha Man Pun said the ministry was serious about solving the problems faced by power plant developers.
---
Published on March 15th, Friday, 2019 10:49 AM
---
Download Onlinekhabar App. Android click here & IOS click here . Keep in touch with us on Facebook, Twitter & YouTube.