Kathmandu, January 17
The April 25, 2015 quake caused a huge loss of life and property in 14 districts, including Sindhupalchok, Gorkha and Dolakha. But the National Reconstruction Authority launched its mega reconstruction campaign from Ranipokhari in Kathmandu and Bungmati in Lalitpur.
Why did the authority choose Ranipokhari and Bungmati, part of the Kathmandu Valley, instead of launching the campaign from hardest hit districts where shelterless quake victims have been bearing the brunt of snowfall, where there's a severe shortage of essentials like food and fuel, thanks to the Indian blockade and the strife in the Madhesh?
Chief executive officer of the NRA, Sushil Gyawali, has the answer. He says: We had planned to launch the mega campaign simultaneously from Laprak and Barpak of Gorkha, Sindhupalchok and Dolakha. But we started the campaign from Ranipokhari (Kathmandu) and Bungmati (Lalitpur) for want of adequate preparations in other districts."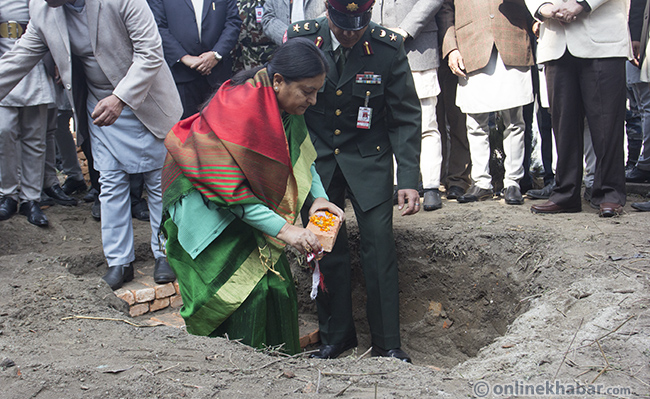 On January 16, 2016, the authority launched the mega campaign that will last till April 24, 2016.
Gyawali said they launched the campaign as they cannot wait even for a minute for reconstruction works.
Kathmandu metropolis will invite the tender for the reconstruction of Ranipokhari in a few days, he said.
Even after starting the reconstruction work on a war footing, we will not be able to build houses for many quake victims within this rainy season, Gyawali noted.
By the end of Falgun (March 13, 2016), the authority, according to Gyawali, will send 1,500 engineers in affected areas.
Right now, we are providing training to engineers, he said, adding: We will ensure people's participation in reconstruction works to make the campaign successful.