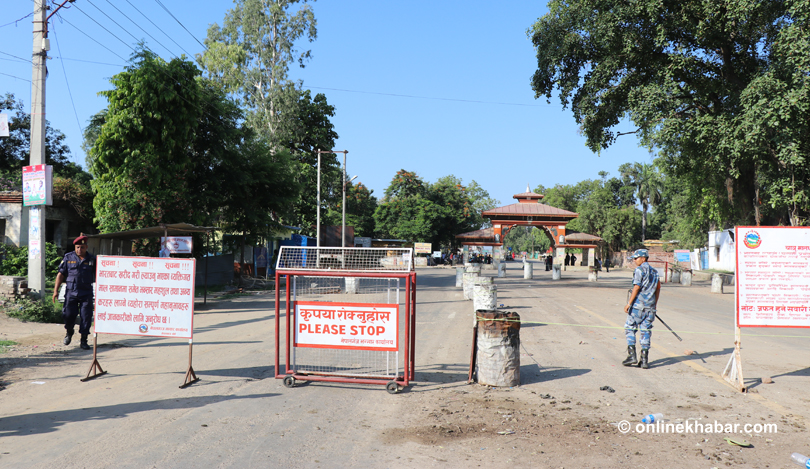 Kathmandu, March 12
The Indian government has decided to suspend all visas for citizens for any country till April 15 in its effort to protect itself from the newly announced global pandemic, CIVID-19. With this, Nepal has also remained inaccessible for all the foreigners, except Indians, who want to visit the country via road.
Nepal has already suspended the movement via the entry points on the Nepal-China border to protect the country from the infection originated in China.
The tourists, however, can enter Nepal via the country's sole international airport in Kathmandu.
In its notice issued this morning, the Indian Bureau of Immigration says, "All existing visas issued to nationals of any country except those issued to diplomats, officials, UN/international organisations, employment, project visas stand suspended till April 15, 2020. This will come into effect from 1200 GMT on March 13, 2020, at the port of departure of any foreigner for onward journey to India."
Around one-fourth of the tourists, except Indians, visiting Nepal come here via land. Whereas 101,400 foreign tourists arrived in Nepal in February, 24,336 came via land, according to Nepali tourism officials.
Because Nepal shares an open border with India and the people from two countries are allowed to enter the other country without any paperwork, Nepal does not keep records of the arrival of Indians.