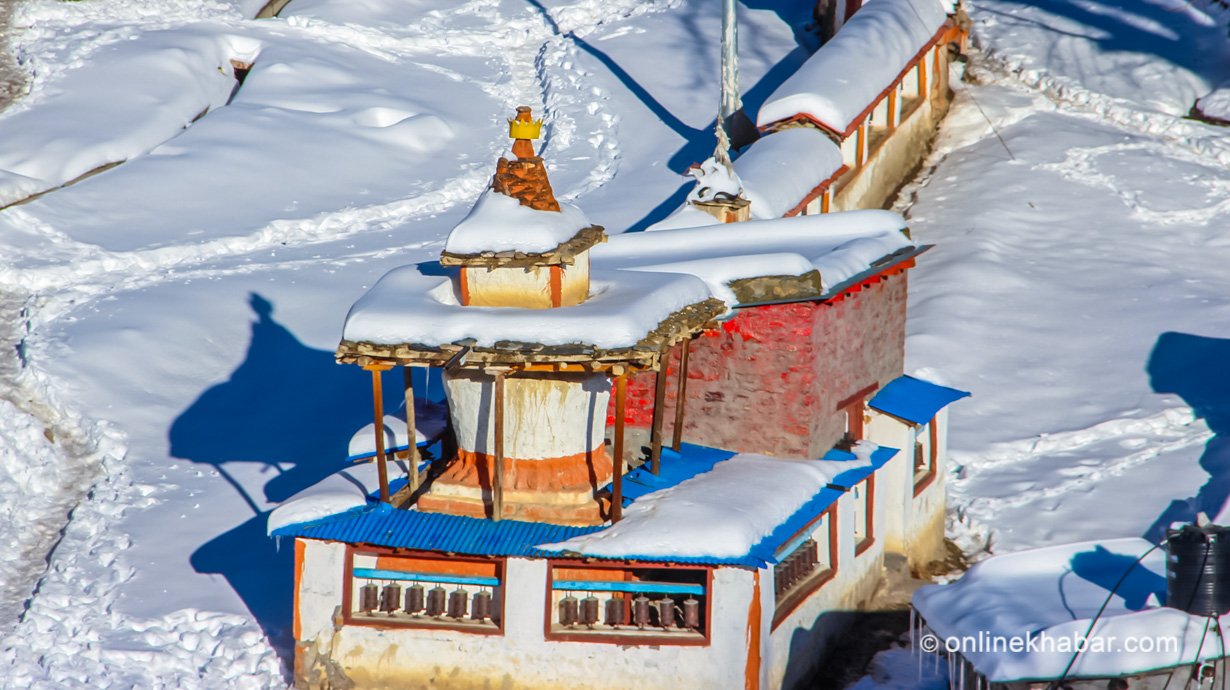 To visit Muktinath, a Hindu and Buddhist religious shrine in Mustang district of western Nepal, the autumn is considered the best season. The weather conditions during this season are perfect for walking around and sightseeing. I chose the same season for my trip in the past, but this time I wanted to experience something different.
I visited the trans-Himalayan district in December, the peak of the winter. The experience, however, was more rewarding as I saw the shrine snow-blanketed.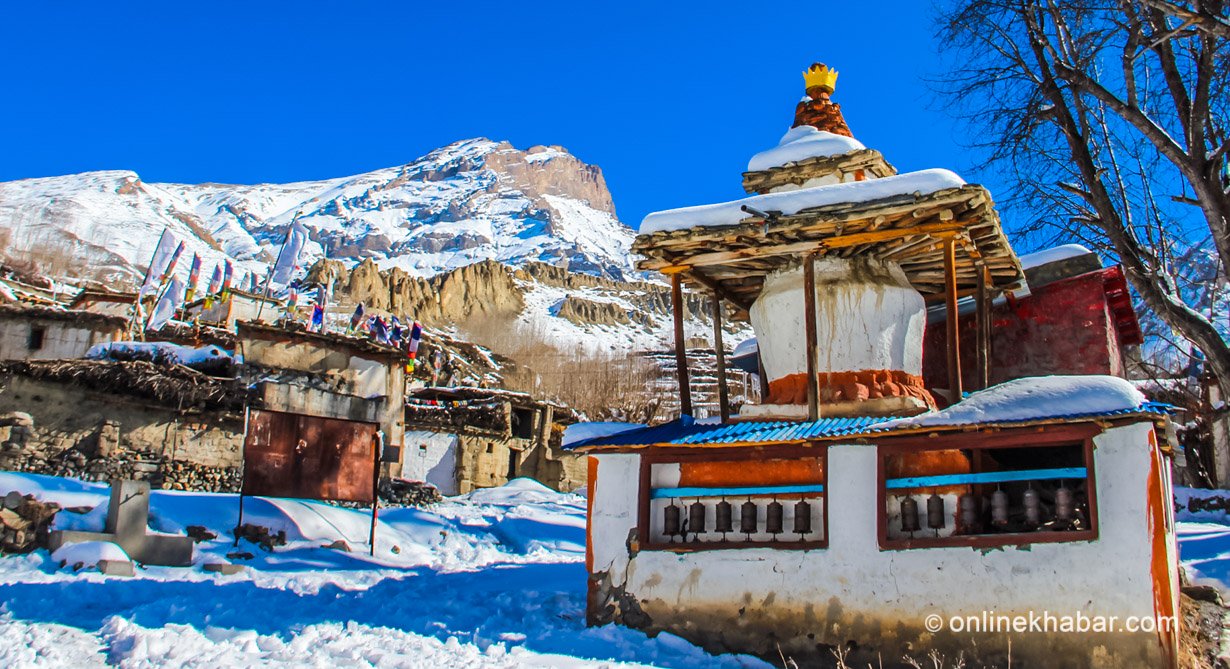 I had always wondered how snow-clad Muktinath would look like. I got the answer.
The tour began as December approached its end. My friend from Laprak, Gam Bahadur Gurung, and from Base Camp Trek, Sunil Shrestha fixed the date. I travelled as an interpreter as we were accompanying 12 journalists from France TV.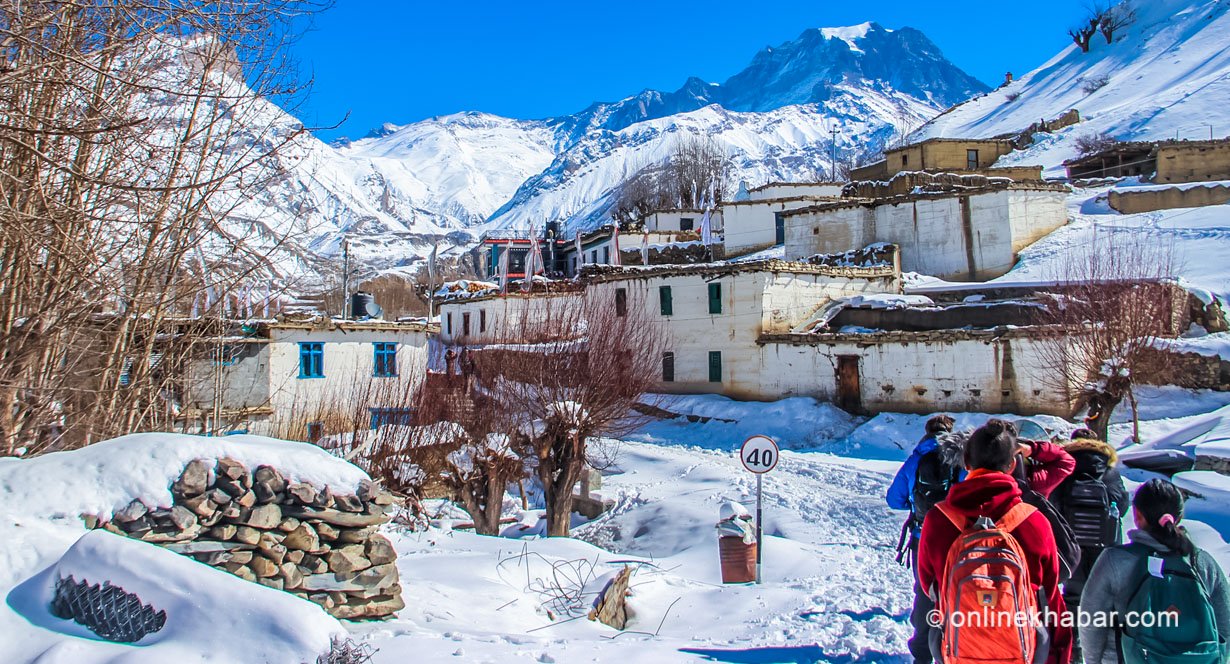 Muktinath needs no introduction. It is one of the most popular destinations, globally and locally. However, Jong, a nearby destination from Muktinath is not much heard of. We had planned to visit Jong this time.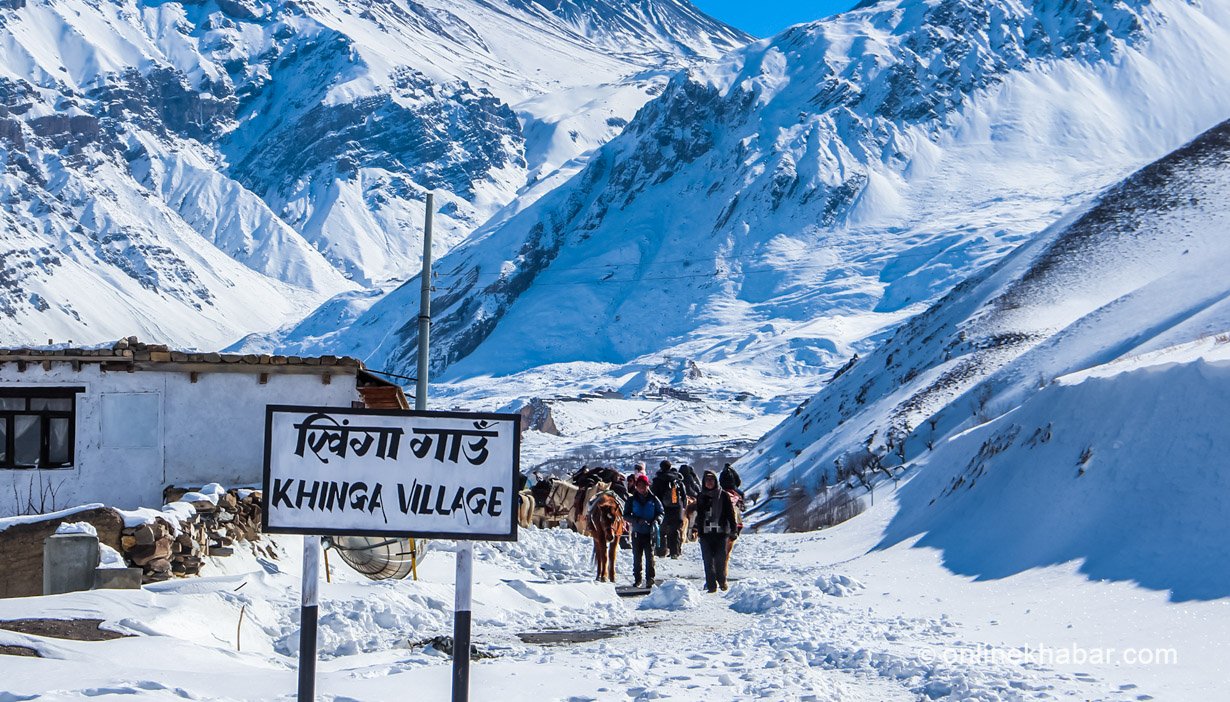 We flew to Pokhara from Kathmandu and then hired a jeep to Jomsom. The next trip was up to Kagbeni on the jeep. The heavy snow meant we could not go further on the vehicle.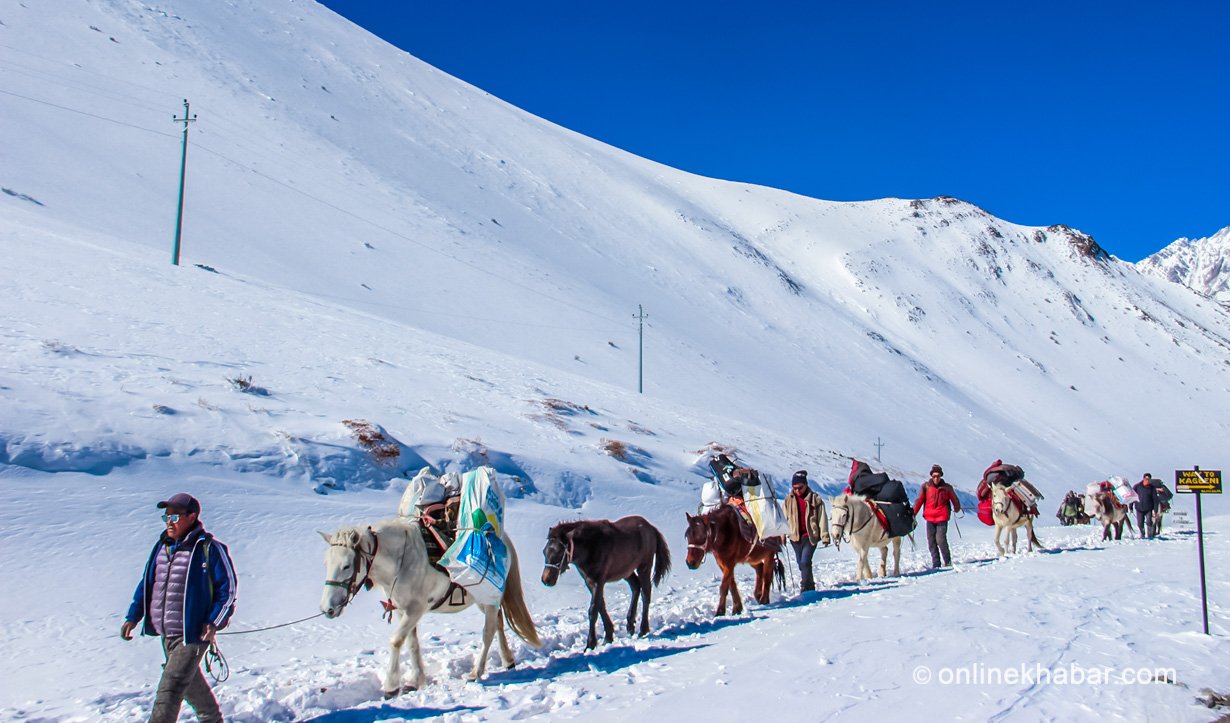 Therefore, we headed toward Jong on horses. The French team had come to film a documentary titled 'Secret Path'.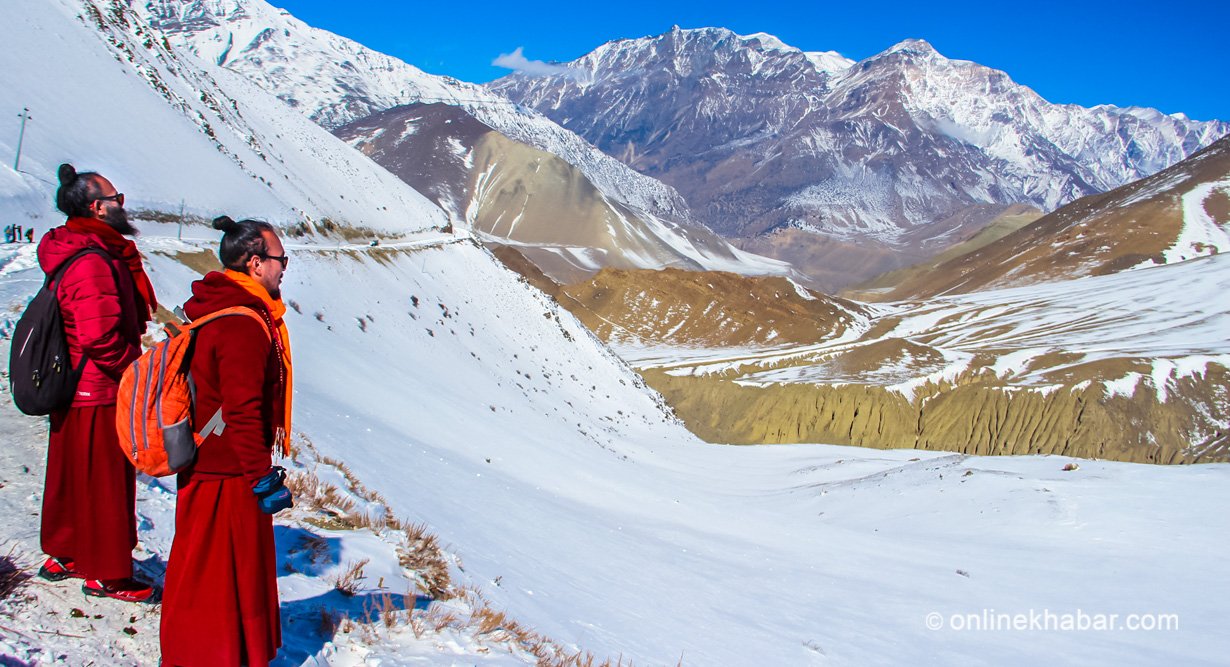 The whole place was blanketed by snow. The Dhaulagiri Mountain looked astonishing from Jong village. The village is artistically and culturally rich. The gumbas around here are very old.