The prohibitory order is much eased in the Kathmandu valley now. Many of you must have been shut inside your house, and now, you must be yearning to go out for a short trip.
As the restriction imposed on transportation is lifted now, you can fulfil your wish to travel. And, if you just have a day to visit to explore a place that is not very far from the valley, Palung in Makawanpur can be the best destination, which is about 65 km away from Kathmandu via the Tribhuvan Highway.
From lush-green vegetable fields to the exotic views of the Himalayan range, Palung offers you an earthy ambience along with cultural imprints. For short one-day visitors, here is the list of some attractions that you should not miss here:
1. Okhar Bazaar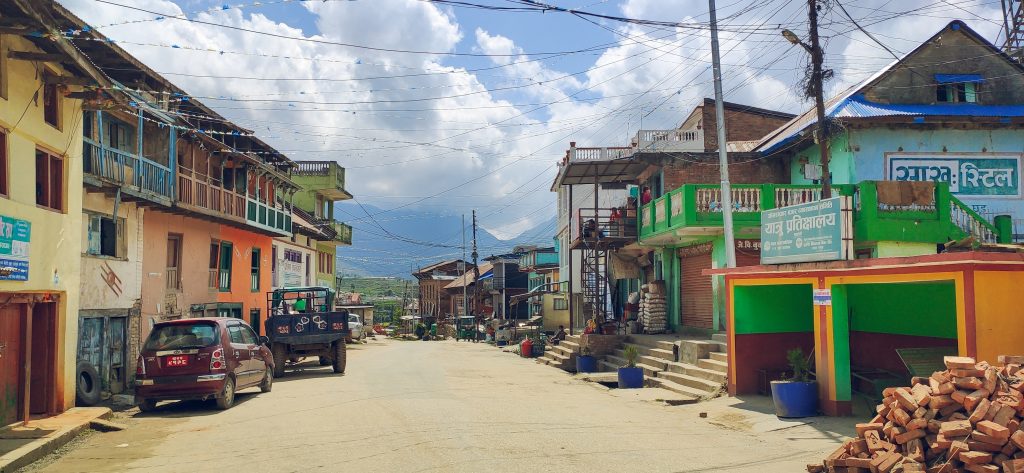 Okhar Bazaar is a traditional Newar settlement and also is a busy marketplace in Palung. You can get to see traditional Newar houses here. Plus, there are a lot of local restaurants where you can indulge yourself in the Newari delicacies. This bazaar lies on a foothill and the bank of Palung Khola river.
2. Thana Bazaar
After crossing Okhar Bazaar and the Palung bridge, you get to Thana Bazaar, again on the bank of Palung Khola. Locals believe that it got its name 'Thana Bazaar' from the Palung Area Police Office that has been there since 1973 as a police office or station is locally termed 'thana' in many parts of Nepal. Unlike Okhar Bazaar, Thana Bazaar is not a traditional Newar settlement, but still, this bazaar offers you local Newari cuisine and many more.
3. Boulders on the riverbanks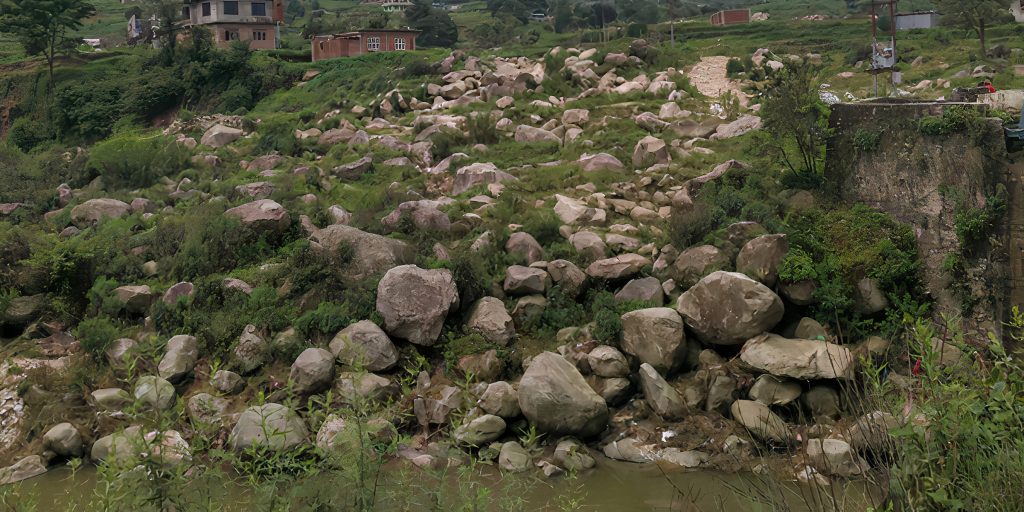 At the bank of Palung Khola, there lie boulders kept there aesthetically by nature for you to enjoy. It can be a perfect place to chill, listening to the relaxing sound of flowing Palung Khola. The view of the hills that surround Palung from these boulders is just spectacular. This place is picture-perfect.
4. Shikharkot Bazaar
Shikharkot Bazaar, which is the biggest marketplace in Palung, is just a few metres ahead of Thana Bazaar. Compared to Thana Bazaar and Okhar Bazaar, this place lies above the Palung Khola. You can also ride on autorickshaws to roam around the markets here.
5. Vegetables fields and other landscapes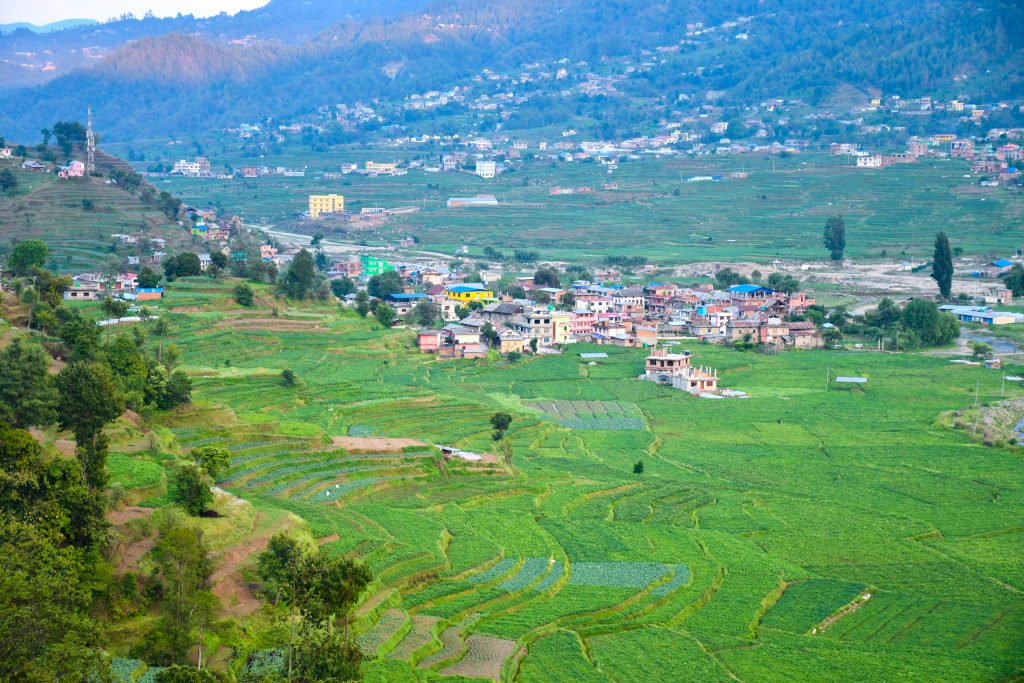 More than anything, Palung is famous for the vegetables that it exports to different parts of the country including Kathmandu. The lush-green vegetable fields spread throughout the spectacular landscapes of Palung are the major attraction of this place. You can enjoy its view from the highway itself.
6. Daman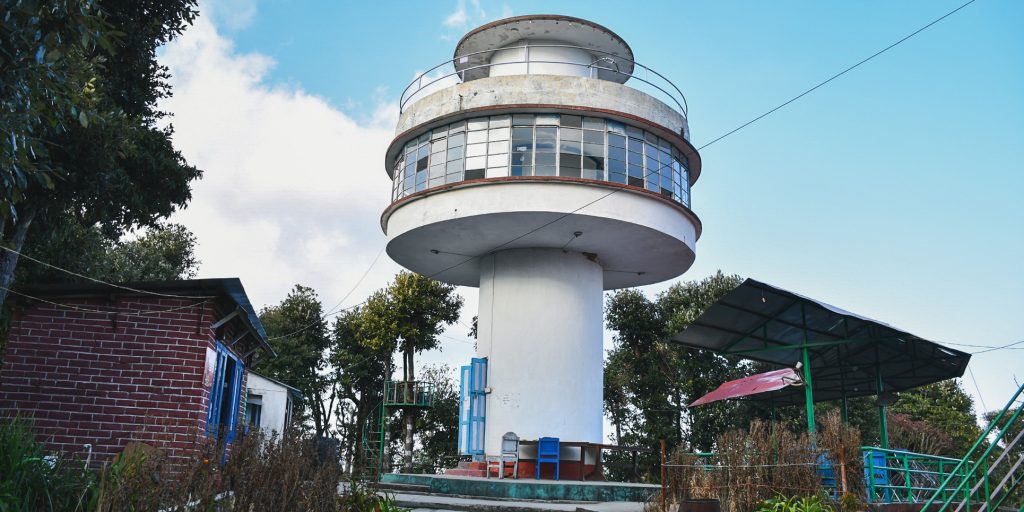 Daman, about 10 km away from Palung, is one of the most popular destinations among domestic tourists to experience winter snow. At the same time, the views of the Himalayan range from Daman are just breathtaking. There are many resorts and hotels in Daman for the stay. Plus, the Daman View Tower also attracts people to this place. Shree Rikheshwar Mahadev Temple, picnic spot and park are some places you can roam around in Daman.
Route to Palung
From Kathmandu, you can get there on your private vehicle or any public transportation. The fare is about Rs 200.
Palung lies along the Tribhuvan Highway. After travelling around 25km west of Kathmandu, you will reach Naubise and you need to take left along the Tribhuvan Highway for about three hours.
All photos except one by Ganesh Bista