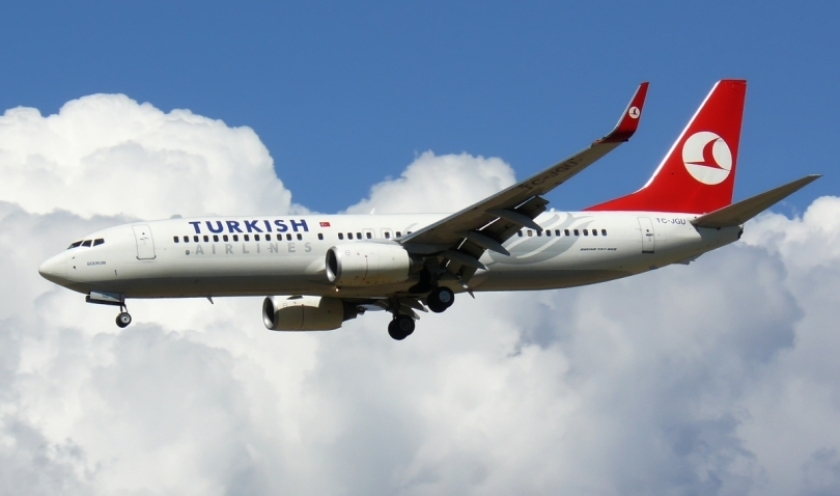 Kathmandu, December 25
The government of Nepal has signed an agreement with the national flag carrier airline of Turkey, Turkish Airlines, picking it as an 'official airline' for its ambitious Visit Nepal 2020 campaign.
Stating that Nepal's own national flag carrier, Nepal Airlines, was also interested to become an official partner of the campaign, the NAC officials have expressed dissatisfaction over the decision. They argue that the NAC connects Kathmandu with nine foreign destinations currently whereas the Turkish company only connects the capital with Turkish capital, Istanbul.
Informing that the NAC had already begun promoting the campaign by featuring its logo on all the aircraft, vehicles and in-flight magazine, the company had demanded that the government recognise it as an official airline during a recent performance review with Tourism Minister Yogesh Bhattarai.
"We are also government authority. Therefore, we should have been automatically considered an official airline of the government-run campaign," the corporation's co-spokesperson Sulekh Mishra says.
The VNY Secretariat, however, clarifies that Turkish is not the only official airline of the campaign.  The secretariat's member-secretary Bachchu Narayan Shrestha says if any other company comes with a proposal, the secretariat can sign similar agreements with them also.
Being the official airline, Turkish will partner with the government in promoting the campaign in Europe and the Americas.