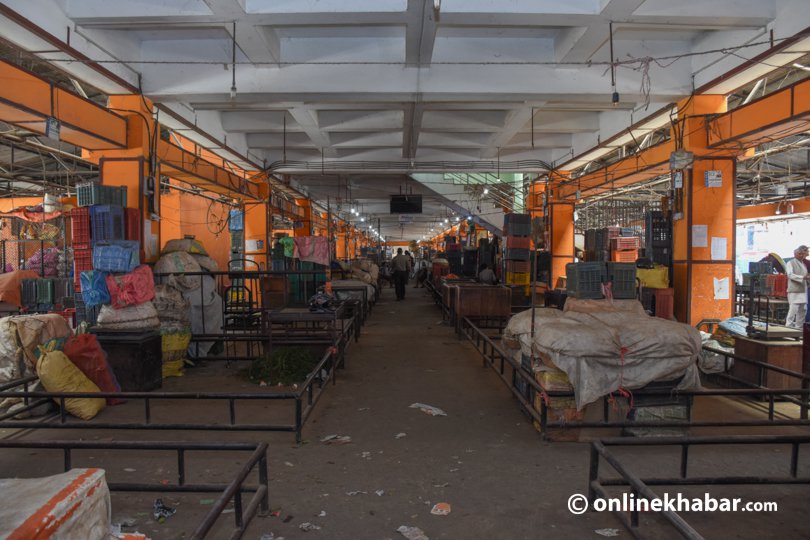 Kathmandu, August 21
Protesting the monitoring done by the government, the vegetable traders have closed down all outlets at Kalimati Fruit and Vegetable Market in Kathmandu today.
They had briefly detained government monitors at the market yesterday.
Apart from a few local farmers, all other vendors have closed their shops and stopped selling vegetables in the market. Onions, potato, lemons and a few green vegetables, however, can be found in the market from the old stock.
After the motoring, the vendors feared that they would have to lower down the price of vegetables and also face questions regarding the quality of vegetables, which is why they have stopped selling veggies.
This has resulted in the shortage of supply of vegetables in many places in Kathmandu. As a result, the consumers are the ones worst hit by.
However, the government has not addressed this issue or taken any action as they are in a wait and watch mode at the moment.
The always crowded Kalimati Vegetable Market was empty all day on Tuesday.
Vegetable vendors have also prohibited the media from entering the premises to click photo/video stating that all media have written against them.
Onlinekhabar photographer was also threatened by a vendor who asked him to delete many photos. Those who had their shops open also warned the photographer to stop taking pictures.