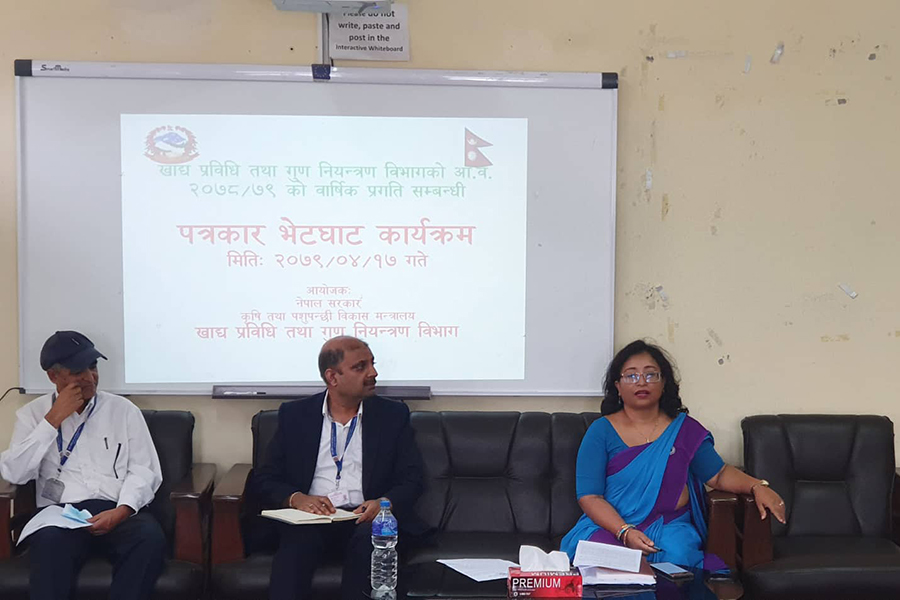 Kathmandu, August 2
The Department of Food Technology and Quality Control says it has filed cases against 115 companies in one year for producing inedible food.
In the recently concluded fiscal year 2021/22, the department collected samples of 4,460 products, and 224 of them were found harmful to human health, informs the department head Matina Joshi Baidya.
Of these 224 cases, 115 have reached the court whereas further investigation is underway for the rest, according to her.
The department's spokesperson Mohan Krishna Maharjan says most of the cases of inedible food are related to food grains and pulses.
Whereas 30 cases are related to grains and pulses, 19 cases are related to milk and dairy products, the second biggest category in which irregularities were found.