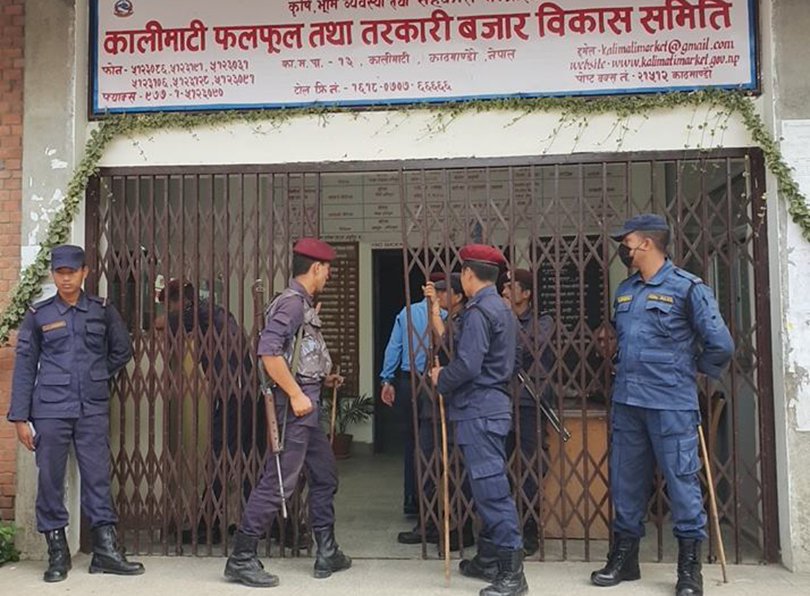 Kathmandu, August 20
A group of vegetable brokers, traders and vendors on Monday obstructed a market monitoring team of the government at Kalimati Fruit and Vegetable Market in the capital.
They also took under control representatives of the Ministry of Industry, Commerce and Supplies and the Department of Supply Management and Consumer Protection for some minutes.
After that, the monitors informed Minister Matrika Yadav and police for protection. Yadav himself went to the site along with Secretary Chandra Kumar Ghimire to settle the issue.
According to a member of the monitoring team, Madhav Timilsina, they were freed only after police intervened in the situation and chased away the strong mob of brokers.
The Ministry had deployed a monitoring team after media reported excessive hike in the price of vegetables due to presence of brokers at multiple levels.
Meanwhile, police arrested a leader of traders, Bharat Khatiwada, for obstructing the monitoring team.