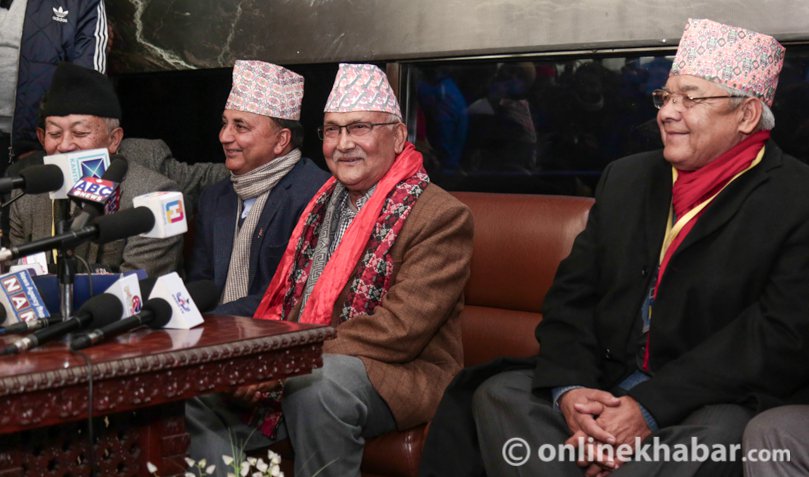 Kathmandu, January 10
CPN-UML Chairman KP Sharma Oli says the unification between CPN-UML and CPN-Maoist Centre will get further momentum once he returns from Bangkok.
Before boarding a flight to the Thai capital this afternoon, Oli told media at the Tribhuvan International Airport that attempts made by some forces to foil the unification bid would fail as both the parties were committed to it.
In another context, Oli said he was visiting Bangkok for a followup checkup though he did not have any serious health issue as of now.
"But, I am going there as per suggestions of my doctor because I had transplanted my kidney few years back," he clarified.
In another context. Oli expressed dissatisfaction over the Election Commission's delay in announcing final results of House of Representatives elections.
Before flying to Bangkok, Oli had held a meeting with Maoist Centre Chairman Pushpa Kamal Dahal today.