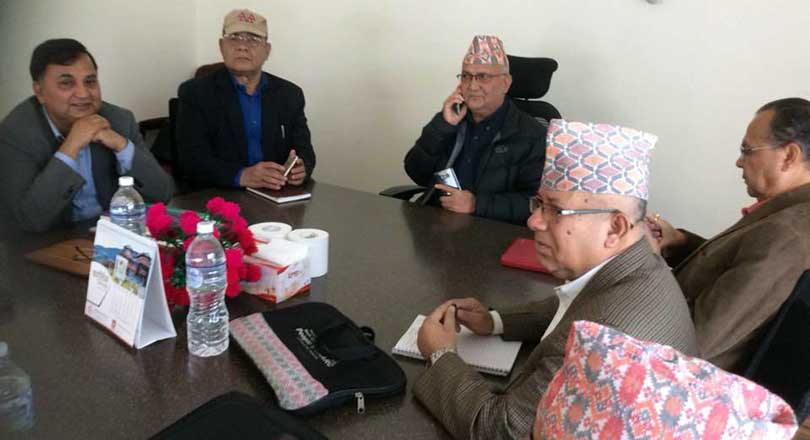 Kathmandu, January 8
CPN-UML Chairman KP Sharma Oli has called a meeting of the party's Standing Committee today to discuss contemporary political issues including the proposed merger with the CPN-Maoist Centre.
The meeting is scheduled to begin at Oli's private residence in Balkot of Bhaktapur at 2 pm today. Party Secretary Yogesh Bhattarai says the meeting will discuss the modality of unification.
Earlier on Sunday, top leaders of two parties had agreed to settle differences between them by forming an inter-party task force. The Party Unification Coordination Committee involving top leaders of two parties is likely to form the panel tomorrow.
Therefore, the UML will make preparations for the meeting today, according to a source.
Meanwhile, top leaders of the Maoist Centre are also busy in internal meetings today. "No formal meeting has been scheduled for today, but the leaders are busy in internal meetings," a source at Maoist Centre Chairman Pushpa Kamal Dahal's secretariat says.