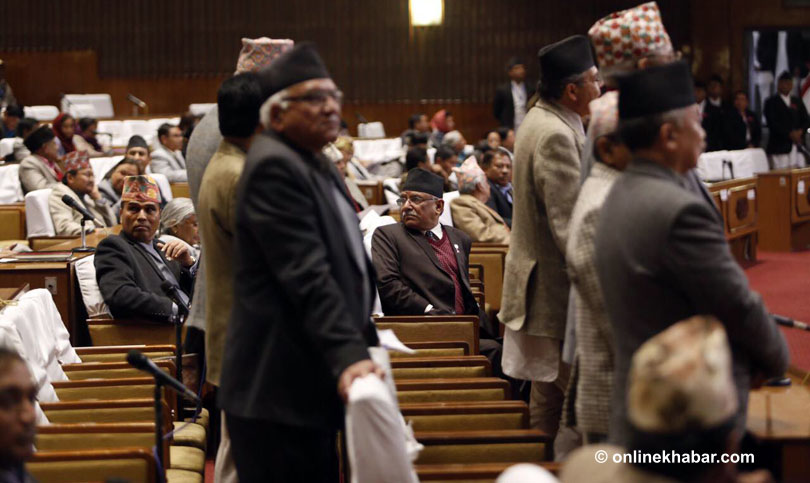 Kathmandu, May 23
The main opposition CPN-UML has hinted that it may obstruct the Parliament meeting called for Tuesday afternoon.
If the UML does so, the plan of Prime Minister Pushpa Kamal Dahal to announce his resignation from the House today itself will also be affected.
The opposition party is planning to obstruct the meeting protesting the government decision to increase the number of local levels in Terai region.
"This decision is discriminatory and unconstitutional," UML Parliamentary Party Deputy Leader Subas Chandra Nembang told Onlinekhabar, "We will protest it."
The UML leaders had expressed their dissatisfaction over the decision during a meeting of top leaders of major three parties at the PM's residence in Baluwatar, according to a leader taking part in the meeting.