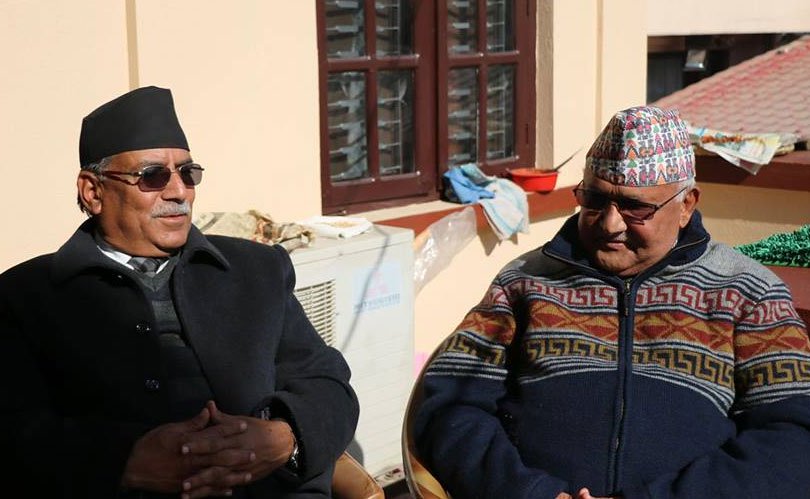 Kathmandu, January 7
A joint meeting between top leaders of CPN-UML and CPN-Maoist Centre scheduled for Sunday has been uncertain as CPN-Maoist Centre Chairman Pushpa Kamal Dahal is unlikely to reach Kathmandu on time from his home district Chitwan owing to bad weather-triggered obstruction in flights.
Earlier, the meeting of Party Unification Coordination Committee jointly headed by UML Chairman KP Sharma Oli and his Maoist Centre counterpart Dahal was scheduled for this afternoon in order to discuss preparations for the merger that the parties committed to earlier.
Nevertheless, agendas of the meeting have been finalised. UML General Secretary Ishwar Pokharel says the meeting, whenever it takes place, will form three separate task forces to settle key issues of unification including policies and principles of the party, organisation structure and leadership model.
Likewise, they will also discuss policies and programmes for the new government to be formed under their leadership.
The panel has Oli, Jhala Nath Khanal, Madhav Kumar Nepal, Bamdev Gautam and Pokharel from the UML and Dahal, Narayan Kaji Shrestha and Ram Bahadur Thapa from the Maoist Centre.