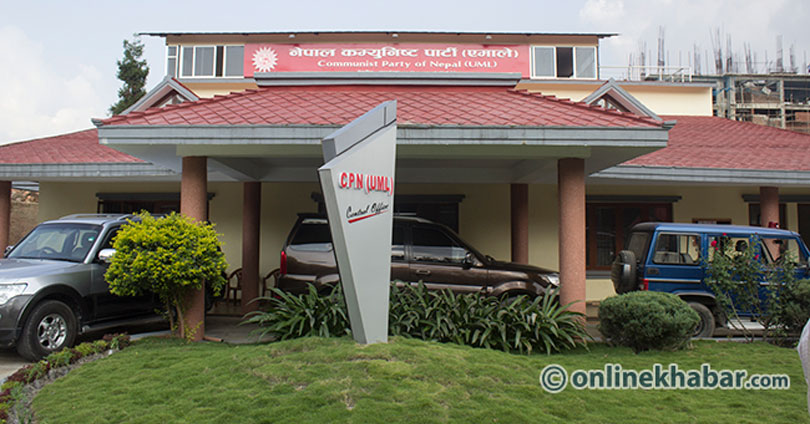 Kathmandu, August 31
The main opposition, CPN-UML, has accused Prime Minister Sher Bahadur Deuba of violating the code of conduct for November 26 elections which came into effect just today.
The party has further commented that the Election Commission also ignores such breach by ruling party leaders.
Prime Minister Deuba, also the Nepali Congress President, is in Kanchnapur today to lay foundation for a bridge over the Mahakali River while the code bars any member of the Cabinet from participating in such public functions.
UML Secretary Yogesh Bhattarai says the PM's act is evident of the fact that the current government is incapable of holding free and fair elections.
He also accuses the Commission of being biased against the main opposition party. Just two days ago the Commission had sought a 24-hour clarification from UML senior leader Madhav Kumar Nepal for wearing a cap bearing the party's election symbol.
"Chief district officers and police chiefs are being transferred to affect the elections," he says, "But, the Commission is just watching the colour of caps of UML leaders. It is worrisome."
PM's press coordinator, Govinda Pariyar, however, says PM had already reached far-west before the code came into effect. He further claims the PM had received the Commission's consent to take part in the event.
Newly appointed spokesperson of the Commission, Nawaraj Dhakal, expresses that he is unaware of the developments, adding the PM and some commissioners might have talked about the issue.