Political leaders are rarely loved or respected in Nepal. The love and respect they get are mostly from party cadres who dance to their tune. But, Ujwal Thapa was different. He was a new-age political leader who led by example. One of those rare leaders who knew he could not bring change alone and he needed help. While people have seen KP Sharma Oli do everything in his power to save his seat, Thapa, on the other hand, was happy to relinquish his position if a more capable candidate came forward.
The proof of Thapa's impact on Nepal's urban youth was evident as tributes and condolences poured in as he lost his battle to Covid-19, aged 44. The tributes were evidence of how much Nepal's urban youth admired him and had pinned their hopes on him to create a change in Nepal's depressing political scene.
Who was he?
Thapa was the founder of the Bibeksheel Nepali campaign-turned-party. He formed it in 2012 because he wanted an alternative to the old men who ran the country into political instability time and time again.
"When the Constituent Assembly tasked with building the new constitution of Nepal collapsed, I realised that to clean this dirty pond, people like me had to jump up and do it ourselves," he wrote in his blog.
He was also one of the first people who took a stand against regular strikes staged by political parties to push their agenda. On a scooter, with a placard where he had written Nepal Khulla Chha (Nepal is open), he roamed Kathmandu spreading a message that Nepal indeed was open if the people wanted it to be open. And, that is what happened. The small campaign turned into a movement as these menial strikes for political gain ended indefinitely.
He formed Bibeksheel Nepali to become an alternative force. He wanted to create change and knew that he needed the younger generation to help him. Having developed his various businesses by mentoring young boys and girls, he felt that to become an alternative force, he needed the youth.
He groomed people like Milan Pandey, Ranju Darshana, Nirdesh Silwal and Karma Tamang to take the party forward. He always reiterated that his aim was to develop leadership among the young generation which had lost its interest in politics.
To change that, he encouraged a young Ranju Darshana to step up and be a candidate to become Kathmandu's mayor. That created a hullabaloo in Nepal's political scene as a lot of young people went out and voted.
What do his friends say about him?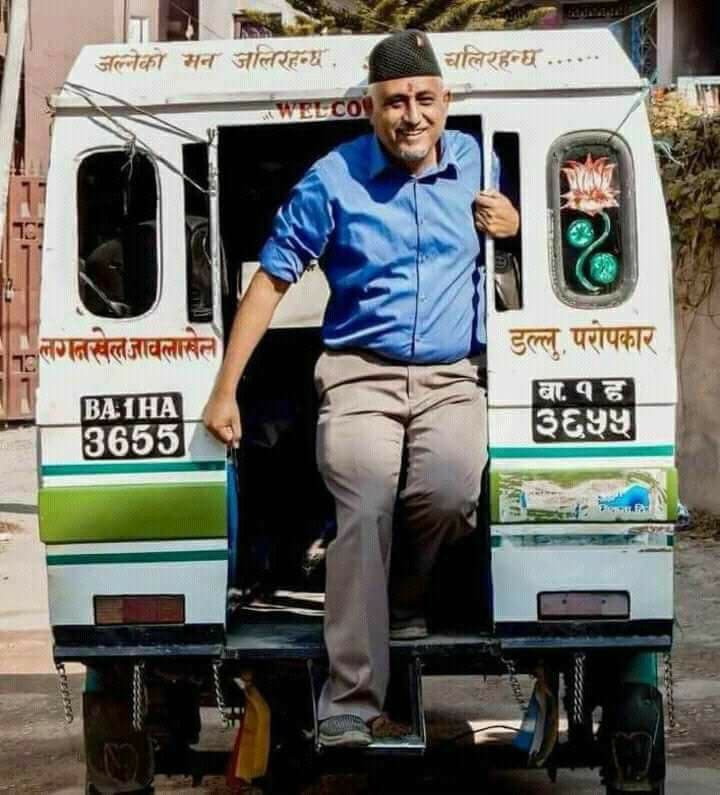 Surya Raj Acharya, who worked closely with Thapa, says he propounded alternative politics in Nepal.
"He changed the idea about what a leader should be like. Before him, a political leader by definition had to be old, been to jail and have had tussled with the police," says Acharya. "While people like Oli, Deuba, and Prachanda were thinking about today, Thapa would always think about the future, which is why he encouraged the youth to step up."
He questioned everything and if he did not get answers, he went and protested. But, his protests would be different.
"Instead of burning tyres and pelting stones, he used the help of art. He protested, but he did so with poise and grace."
Ramesh Poudel, a member of the Bagmati Provincial Assembly representing Thapa's party, says Thapa always believed in transparency and preached that to all party members and respected everyone in the party.
"He taught us to make public all the expenditure on whatever programmes we held in the party," says Poudel. "We were never late to submit our audit reports too."
Poudel says how Thapa believed that they were not sprinters but marathon runners and often told his members to be patient.
"He always told us good things come to people who wait," recalls Poudel.
Where did he belong to?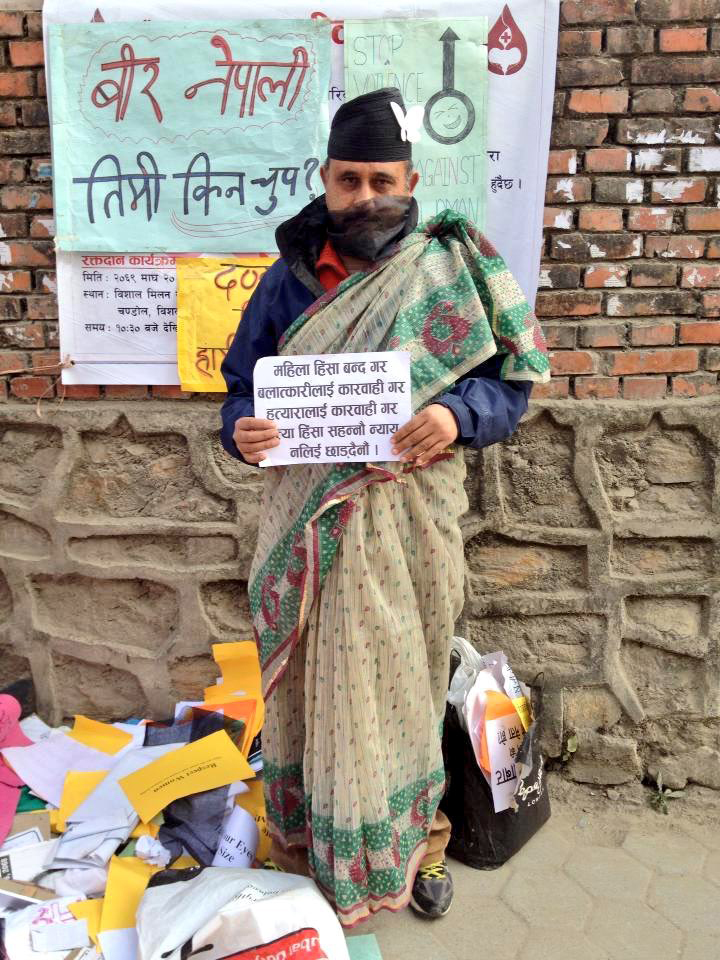 Thapa came from an average middle-class family. After finishing high school, he left for the US to become an astrophysicist. But, realising he was better at other things, he dropped it and got a degree in multimedia and interface design.
In his later year in the US, he even tried his hand at Zen Buddhism flying from Vermont to California to stay at a monastery. But, he felt he needed something different and returned to Vermont to finish his studies and returned to Nepal in 2001 to start an IT Company.
If he wished, he could have stayed in the US, the land of opportunities, and lived the American dream. But he chose to return to his homeland and find his true meaning in life. Little did he know back then that he would leave behind a legacy that will remain in the hearts and minds of people beyond his life.
What were his final days like?
When he got diagnosed a few weeks ago, things were fine for a while. But, his health started to deteriorate as weeks passed by. He was transferred to Mediciti Hospital on May 24 where he was kept on extracorporeal membrane oxygenation (ECMO) and ventilator supports. That is where he breathed his last.
The love he got while he was trying to fight was evident. To undergo the ECMO, Thapa's family needed a lot of money. They called for help in both and abroad. In less than 24 hours, donations in excess of Rs 5 million came in.
"This shows how much he was adored and respected," says Milan Pandey, Thapa's successor in the Bibeksheel Nepali Party that re-merged with Rabindra Mishra's Sajha Party in December 2020.
Almost everyone was praying for his health during the days he was in the hospital. Some were sharing instances of where and how Thapa impacted them. Tributes continued after his untimely demise.
Some hailed him for his role in bringing youth into politics while some hailed him for his bravery in trying to break the stereotype. His unselfishness and leadership qualities were also highlighted by many. Political leaders like Baburam Bhattarai and Gagan Thapa thanked him for all he did.
Thapa is who will be remembered by all – both young and old. He will be remembered because he tried to bring change. He had no support from any of the major political parties; he had lost all the elections he had taken part in and did not come from a rich background. He became who he was thanks to his principles and values.
People, especially the urban youth, are irritated when they hear the term 'politics'. They despise politicians like KP Sharma Oli, Pushpa Kamal Dahal, Madhav Kumar Nepal and Sher Bahadur Deuba. But, these youth loved Thapa because he represented them. Ujwal Thapa may have died, but his legacy is sure to remain in the hearts of Nepal's urban youth.
From an individual, Thapa became an idea, a philosophy which many hope will live on forever. He may have died, but the foundation he laid for Nepal, will remain for years to come.
Rest in peace!