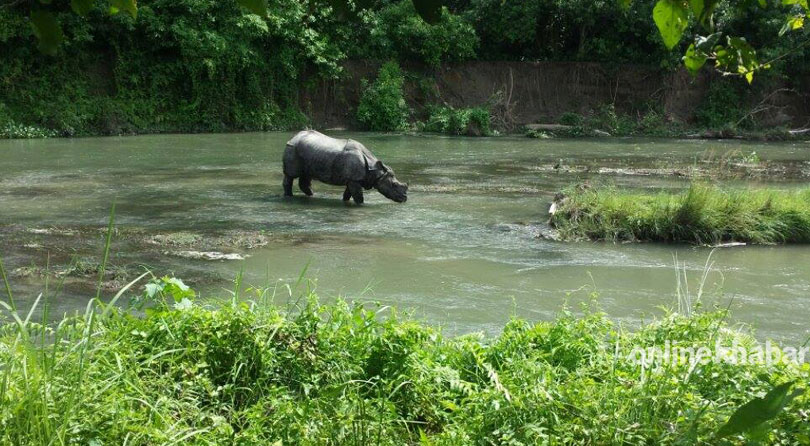 Chitwan, January 29
Two one-horned rhinoceros died their natural deaths in Chitwan National Park, the biggest shelter of one-horned rhinos in Nepal, on Tuesday.
With this, the number of rhinos dead in the park in this fiscal year has reached 13. Though the park has not recorded any poaching incident for the past few years, the big number of natural deaths has been alarming the stakeholders. The number is constantly rising in the past three years.
Two female rhinos, aged around 20 and 30 respectively, were found dead in Tamaspur and Sukhibhar areas of the park yesterday, according to the park's information officer Gopal Ghimire. The park's senior veterinarian Bijay Kumar Shrestha says his preliminary study suggested one of the rhinos died after eating poisonous grass.
Meanwhile, A team commissioned by the Department of National Parks and Wildlife Conservation has been studying the increasing number of deaths.