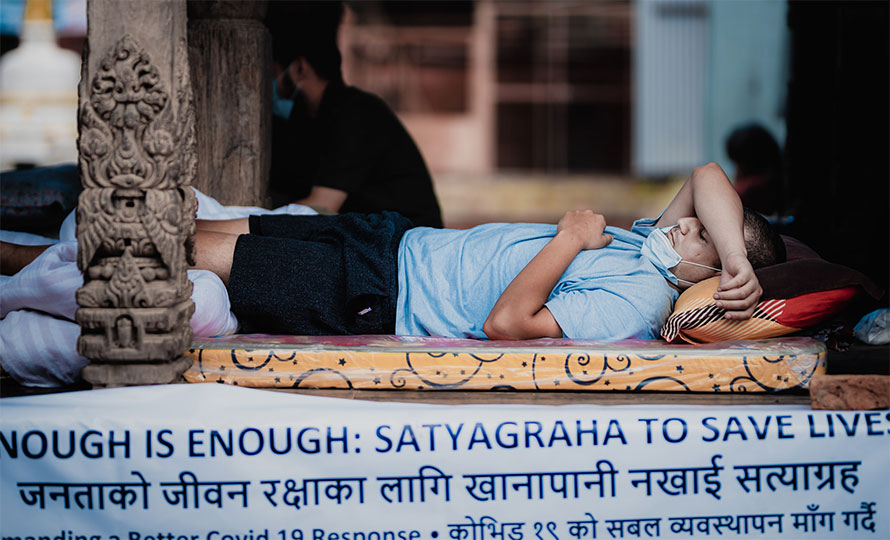 Kathmandu, July 1
As the fast-unto-death staged by four activists associated with the Enough Is Enough campaign has reached its sixth day, two of them have been hospitalised as their health condition deteriorated.
Whereas two have been taken to Tribhuvan University Teaching Hospital, two including the campaign's instigator Iih are staging the hunger strike at Patan Durbar Square.
Iih says, "We have launched the strike demanding that the state pay attention to the coronavirus outbreak. This is the last option we have. The government should be responsible for the consequences of its failure to play an effective role in the outbreak control.
The Enough Is Enough campaigners across the country have been carrying out various activities such as poem recitation, street drama and music shows, expressing solidarity with the hunger strikers.
Iih reiterates that the campaign is not aimed at advocating for or against any person or party, adding the government has not responded to the strike yet.