According to a study by the Williams Institute at the UCLA School of Law, transgender people are four times more likely to experience violence than cisgender ones. Is it the same case for transgender people in Nepal also?
To find out this, Onlinekhabar talked with Pinky Gurung, a transwoman and the president of Blue Diamond Society, a pioneer organisation fighting for LGBT rights in Nepal, on the occasion of the 16 Days of Activism against Gender-Based Violence.
Excerpts:
Why do you think people belonging to the sexual minority groups, transgender people in particular, are at a greater risk of violence and victimisation? What forms of violence do they have to experience?
You might know that we have neither been accepted by our society nor received any support from our family. Just because we are different, we can't have access to education. Every word acts as a form of violence for us. All of these homophobic and transphobic attitudes have made it very difficult for transgender people to even survive, and life is very suffocating. We have to experience sexual violence from early childhood, pinching in sensitive areas, verbal abuse, abusive behaviours, sexually harassment, the passing of derogatory comments, and bullying.
The discrimination that society practises against us impacts our psychological health to a great extent. Many have been compelled to commit suicide.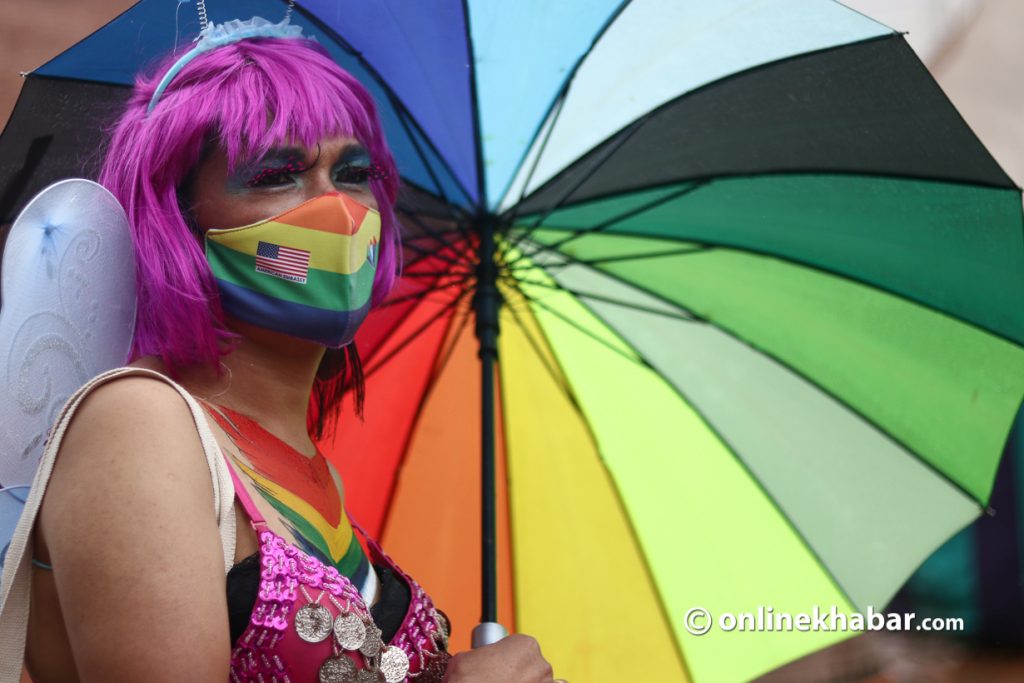 This isn't it, we have been physically attacked, excluded, and insulted just for being transgender people.
Let me share one such incident when I have been physically attacked. I was about 12 years old then. I was walking and singing a song, and suddenly a boy who was about 10 years older grabbed me by my neck and lifted me up, making me suffocate.
I have come across many such abusive incidents in my life. Even teachers shout at us for behaving like a girl "although being a boy". Such discriminatory behaviours from them disturb our study and academic capabilities. It hinders personality development, and you have to struggle even to get an education like any other child.
Also, our government still has not acknowledged rape on transwomen; even our law is discriminatory.
But, why? Why do they have to bear additional violence?
The status of women globally and inside Nepal is very progressive as it has been hundreds of years since the feminist movement has started. If we look at the status of women's education, women's rights guaranteed by law, employment and empowerment, cisgender women are far ahead of transgender women.
It has just been two decades since we initiated a movement for transgender people among the LGBT community. Still, the government has deprived us of many rights. Because we have not been able to get our rights and because this society has still not understood us and our issues, we have to bear a lot of violence, starting from home itself.
We lie in the group of sexual and gender minorities. People have still not understood that we are completely natural. They still consider us wrong, unnatural, even mad just because we are different from them and what the social norms say.
But, haven't there been any positive changes in people's perspective to look at transgender people? How cooperative are authorities when one reports a complaint?
Of course, there have been some positive changes. When we started this movement in 2001, establishing Blue Diamond Society, if any "third-gender" person came out wearing women's wear, the police used to arrest us and beat us. But, now, fortunately, we are not beaten by them just for being who we are. Gradually, society is changing its attitudes towards us. The constitution has also guaranteed us some rights. We have been included in the 2021 census as a different category.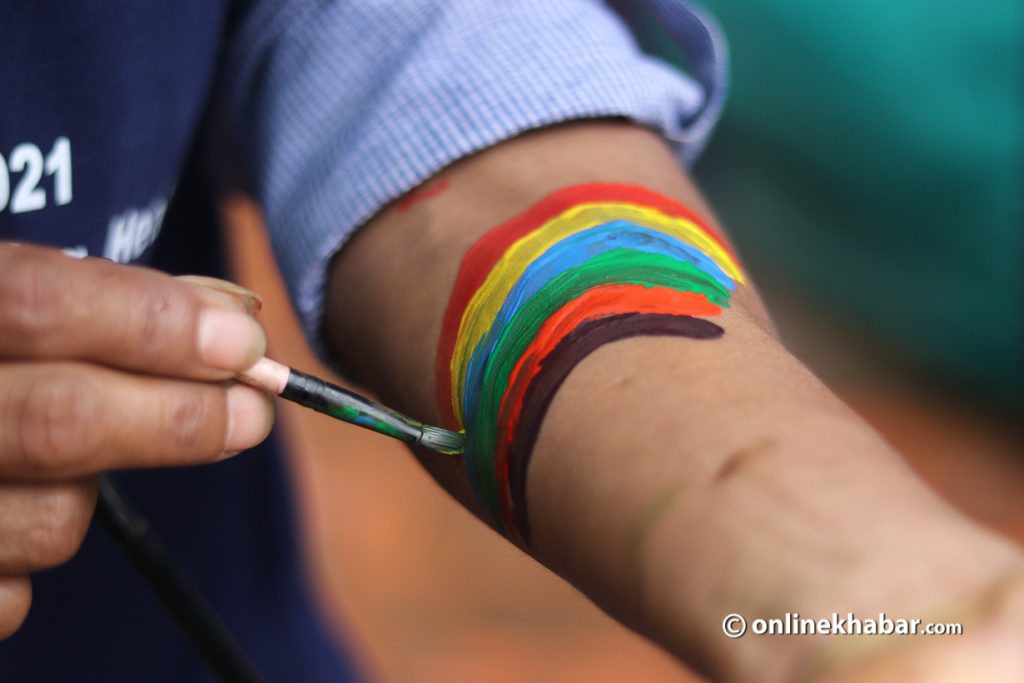 But, regarding the cooperation from authorities, it is quite erratic. Most of all, it depends on the nature of the case and the mindset of the officials looking after the case. Officials have supported us regarding cases of some transgender people whereas sadly, when we were beaten by the police once, the road to justice had become very cumbersome and we had to wait years and years.
So, what works have been done by government and non-government sectors in order to address and eliminate transgender violence?
As I mentioned earlier, the Constitution of Nepal 2015 has granted us the right to freedom of identity (in article 12), the right to equality (in article 18), and the right to social justice (in article 42). The Ministry of Women and some municipalities have also allocated some budget for our community development.
We have been included by the Ministry of Youth and Sports in the definition of youth. But, we should not be limited to the definition only, we should be included in policy and planning.
Even the MPs, different social organisations, and women rights activists are raising our issue positively. They are organising programmes in collaboration with us.
Are these activities enough? Who should do what from which level?
No, they are not enough as the society and attitude of people towards us has not changed completely. Even senior leaders of our country are using 'hijada' as a swear word against each other as an insult. They are not at all sensitive towards our community and rights.
Still, the law has not been completely positive towards us. Also, the rights guaranteed are not implemented properly, and some are even contradictory. For instance, we have been guaranteed the right to identity by the constitution, but the Citizenship Act demands sex reassignment surgery and medical recommendation, which is very unfair and wrong. This should be done in accordance with our self-decision.
Neither same-sex marriage has been legalised, nor we have been provided social security. Where is our representation in the government, political parties, and authorities? There is a lot of gap. Also, there has not been any research on the social, educational, economic, and psychological status of transgender people and other members of the sexual minority groups.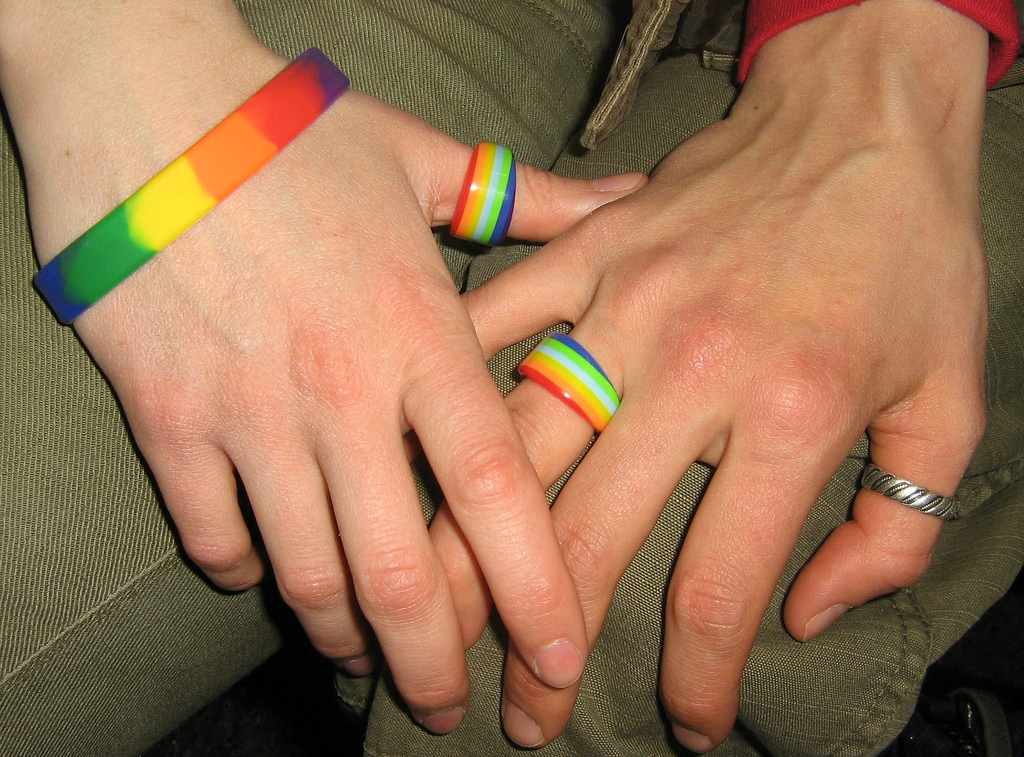 The government should study all these aspects and allocate a budget, formulate plans, policies and programmes for our holistic development in society. We have still been deprived of jobs in the Nepal Police, Armed Police Force, Traffic Police and many others.
We are often looked down upon as sex workers. However, there has not been any plans for including us in other employment opportunities.
Further, content about the LGBTQI community should be included in the school curriculum, and teachers should be given training on this so that their perspective towards our community will change.