On September 1, photos and videos of Dhiraj Basnet of Morang and Aarthik Jung Basnet of Ramechhap getting married went viral on social media. Some congratulated the couple, while there were many who bashed them online as a large part of Nepali society still considers a bond between a man and a woman only to be natural as a marriage.
A year ago, Aarthik had sent a friend request to Dhiraj on Facebook and he accepted the request. Then, they started their journey of love. With each passing day, along with every conversation they had, they deepened their relationship.
In their first in-person meeting that took place in Kathmandu last August, the duo decided to tie the nuptial knot.
Contrary to existing social norms, the number of people claiming to be homosexuals, marrying another person of the same sex, and going viral through social media has been increasing of late. Such videos and pictures of same-sex weddings have inspired many to reveal their identity which they have kept hiding.
Yet, some have been embarrassed by the publicity, as claimed by stakeholders. They also say there are many underlying problems brought about by not legalising same-sex marriage.
Social media aiding liberation
Dhiraj, who is looking for a future in the modelling industry, had already revealed his identity as a gay three years ago. However, Aarthik, who works at a restaurant in Kathmandu, says he had not revealed his identity even with his family and close friends before his wedding. But still, he says that he dared to get married immediately after meeting Dhiraj.
The couple share society is still not comfortable with homosexual relationships and Dhiraj is afraid of many people being 'hostile towards him. But, Aarthik opens up, "Of course, family and society are a must, but more than that, I need someone who understands me."
He continues, "So, I got married without thinking too much about other things. We are planning to go to our home in Ramechhap this Dashain."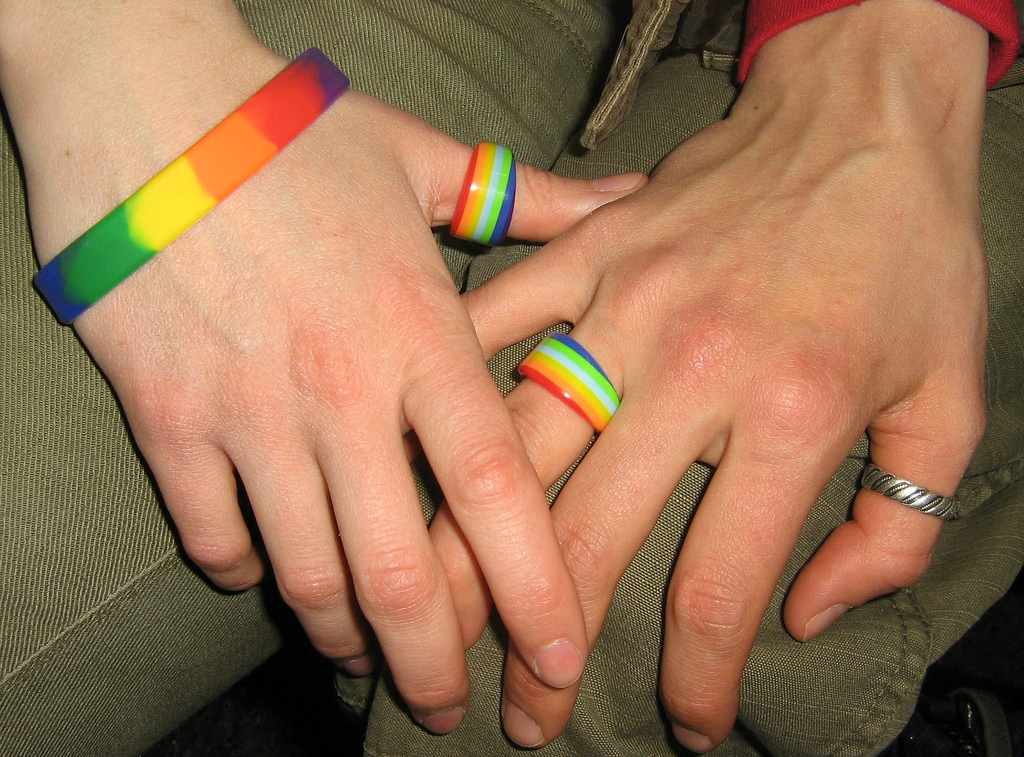 It was only after the video of his wedding with Dhiraj went viral that his family, relatives, and friends found out his real identity. Although some of his friends congratulated him, he feels everyone else was surprised and unhappy. His mother was saddened to hear that and said, "You are my son, I thought you would bring home a daughter-in-law, but you have done this."
Nonetheless, Pinky Gurung, the president of Blue Diamond Society, says social media have become a very important medium for the freedom of homosexuals just like in the story of Dhiraj and Aarthik.
Corroborating Gurung, human rights activist Suman Lama, himself a transman, adds the number of people revealing their identity, getting married by following cultural rituals even if the law does not recognise them has increased, thanks to social media.
Legal hurdles
A decade and a half have passed since the Supreme Court ordered the government to enact a law on same-sex marriage.
A bench of Justices Balram KC and Pawan Kumar Ojha issued the order on December 21, 2007, stating that after a person has identified their gender or sexual identity according to their own experience, their biological sex, what kind of sexual partner to choose, what person to marry should not be determined by another person, society, state or law. It is a matter of personal decision.
Then, the Supreme Court had directed the Government of Nepal to form a high-level committee to study same-sex marriage and to enact laws as per the recommendations of the committee. Accordingly, the government formed a committee under the leadership of Kavi Raj Pathak. The committee comprising sociologist Chaitanya Mishra, advocate Hari Prasad Phuyal and representatives of Nepal Police and National Human Rights Commission had submitted a report to the Office of the Prime Minister in 2015 with a recommendation to recognise same-sex marriage.
But, a 2017 act to amend some Nepali laws related to Muluki Air disappointed homosexuals who were hoping for a law to be enacted as recommended by the committee. Still, the Civil Code only recognises marriage between a man and a woman as it states that "a man and a woman are considered to be married if they accept each other as husband and wife through some celebration, ceremony or other act."
Subsequent problems
Pinki Gurung says Nepal's law has done injustice to couples who have same-sex marriage. "Even though when a homosexual couple get married traditionally, their marriage is not recognised by law. Due to this, they have to face problems including a lack of property rights and not being able to have children."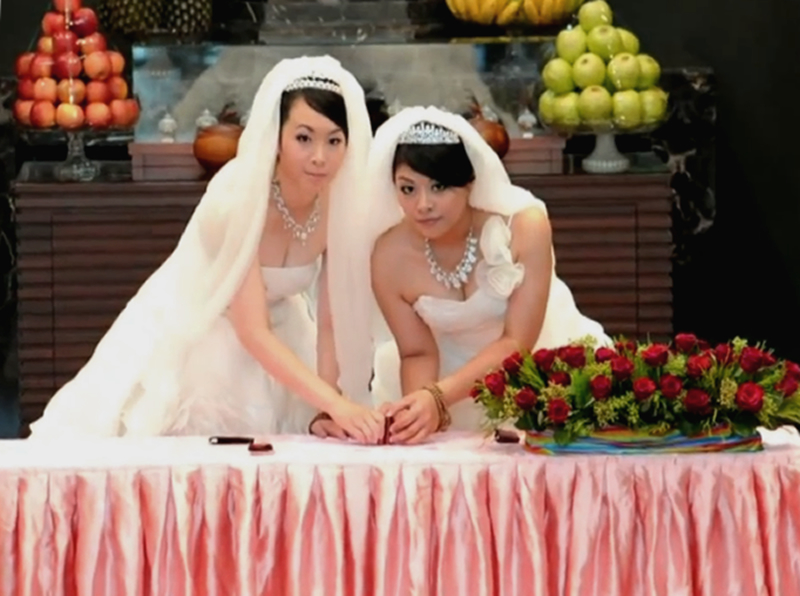 Nepal's law also gives the right to adopt children only to heterosexual couples.
In the absence of legal recognition, if someone living together takes the property away, there is no place to complain. In the case of the death of a transman, his partner does not have property rights. There is a problem that the money of the transman, the property is taken by the family which does not give the status of a daughter-in-law to his partner.
Activist Suman Lama exemplifies, "A transman among a homosexual couple, who lived together for 25 years in Nepalgunj, died at the age of 53 and at the age of 50, his partner did not get any facilities as a single woman."
He adds some couples living in same-sex marriage who gave birth to test-tube babies are frustrated as they could not register their child's birth. "There are a lot of such problems. This community is being deprived of human rights because the government has not made necessary laws to manage them," says Lama.