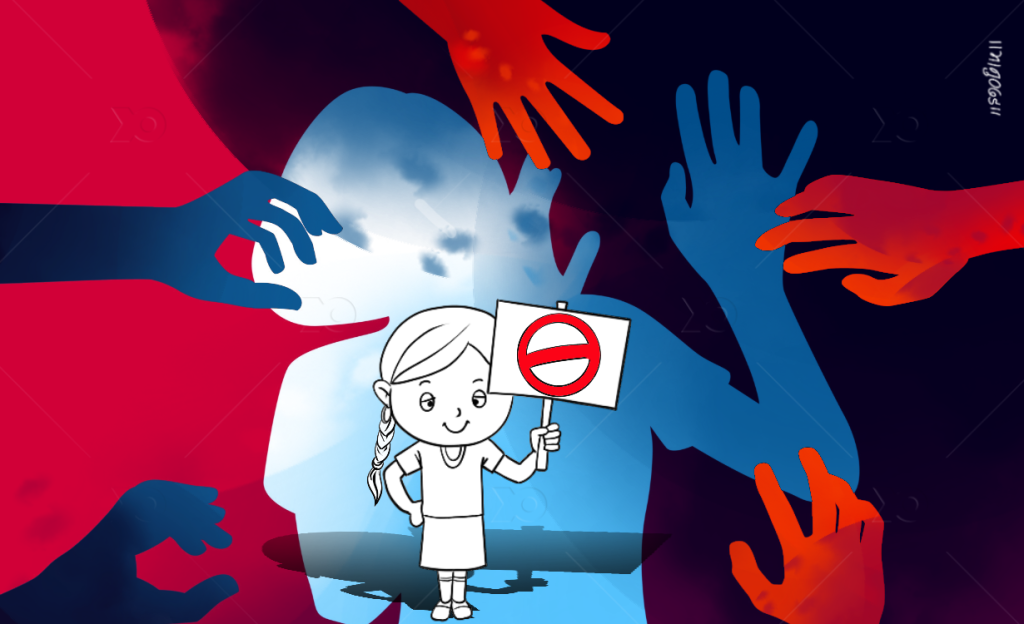 Around a year ago, Bagmati (name changed), growing up in a loving family, encountered an unimaginable incident. Her mother was in Kathmandu for treatment and that same night, her father raped her.
"We have a small house, so we all used to sleep near the fireplace," the sixth-grader told Pushpa Ghimire, the focal person of the One-Stop Crisis Management Centre (OCMC) of Kanti Children's Hospital, "The father forced himself onto me when mummy was not there."
"She tried to fight back the sexual violence, but she could not," says Ghimire.
That night, when her drunk father raped her, there were only two siblings at home and she could not speak about it. After seven months, when her stomach started getting bigger, Bagmati's mother took her to the hospital and got her checked to find that she was pregnant.
Bagmati at the OCMC spoke about what her father had done but her mother and society did not accept it. Bamgati was excluded by the family and was placed in a safe house where she delivered the baby safely. Two months after giving birth, she was referred to Kanti Children's Hospital after the baby got sick.
There, the child was treated for six days for pneumonia while Bagmati received psychosocial counselling. And now, according to Ghimire, Bagmati's father is in prison while her family is facing a lot of humiliation and being treated like "untouchables". Meanwhile, Bagmati's younger siblings are getting help from NGOs for their education.
Officials looking into sexual violence in Nepal reported at the OCMCs say the Bagmati incident is just the tip of the iceberg as there are several cases in which close ones such as fathers and teachers have turned into abusers and rapists. Many times, the ordeals the survivors and their families have to face following the incidents of sexual violence are as traumatic as the incidents.
Same problem in cities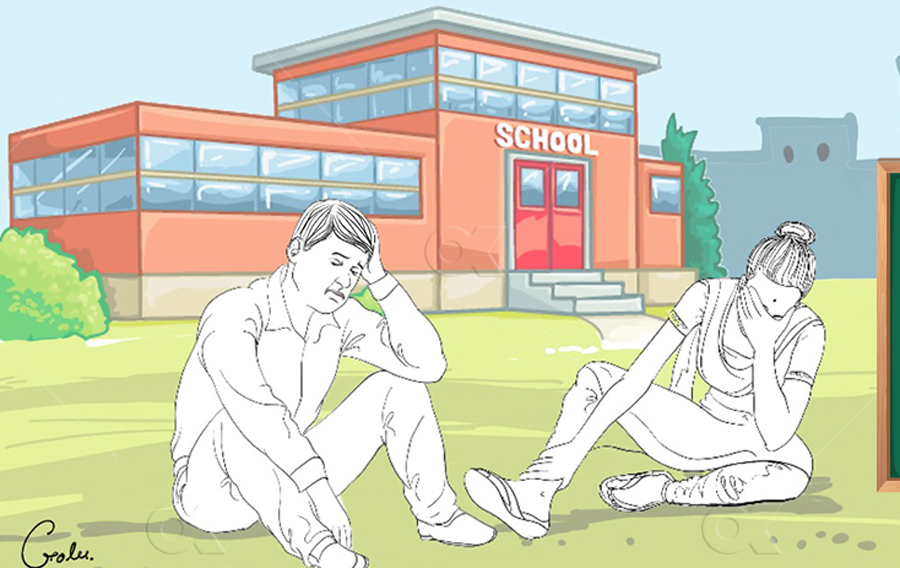 Sexual violence committed by close family members and respected figures in society might seem a problem outside Kathmandu among poor families. But a recent sexual violence case of three female students being abused by a principal of a school in the Manohara area came to the OCMC.
It was reported that the principal talked provocatively with the girls studying in classes eight and nine and touched their sensitive parts. He even used to ask them inappropriate things like, "Do you have a boyfriend? What do you do with him? Is he interested in sex?"
Not only those three girls but many other girls from classes eight and nine stepped forward to speak against the principal. Following that, the police arrested him and the centre is giving counselling to the three students.
Meanwhile, a 14-year-old student of a private school in Kathmandu was regularly brought to the hospital by her parents for treatment. Some six months ago, while talking to the doctor, the girl opened up about the sexual violence in the school by a teacher.
"It had been two months since the incident, so the hospital sent her to OCMC," says Ghimire. But her parents defended the school and the teacher instead, insisting they would not take the incident further or comment on it.
Age or status is not a factor
Another incident, from some seven months ago, just makes your skin crawl. It was a case of sexual violence against a six-month-old child. An elderly man from the Balaju area of Kathmandu committed sexual abuse on a child, damaging her anus. The couple staying in the rent left their child with the house owner while they went out, but the latter abused the girl and now he is in prison.
Just before last Dashain (October 2022), an 18-year-old girl from Humla reached Bir Hospital for treatment of a sore throat. But she found out that she was pregnant, and talking to the OCMC official she, revealed that she was gang-raped while returning home from school. But, after hearing about the incident, the family started to ignore her to save their "honour".
"The girl could not say who was the perpetrator and after consulting the guardian, we did an abortion," says Bina Sherpa, the OCMC focal person at Bir Hospital.
In another sexual violence incident in Kathmandu, some seven months ago, a woman from a well-off family who had been enduring domestic violence for a long time talked about it when she reached the hospital one day, injured. After the incident came to light, the hospital informed the police. She went back home and has been out of touch ever since.
The next incident is from Dolakha. According to a case reported at the National Trauma Centre, a 30-year-old woman was raped by a drunk man. After that, the woman was hit with a sharp object and left to die. However, the locals rescued the woman and brought her to the trauma centre.
Some other sexual violence incidents have been reported through social media platforms like Facebook. Kankai (name changed), a girl studying in grade eight in Jhapa, got acquainted with a young man from Kathmandu while playing games online. Kankai, after her grade eight exams, came to Kathmandu to meet her brother and even met her online friend.
When the young man asked her to meet, Kankai said that she did not know anything about Kathmandu. The man picked her up from Chabahil and took her to some parks in Kathmandu, took her shopping and gave her a tour of the city for the first few days. Then, he took Kankai to a cottage in Tokha municipality and raped her. "He tried to make me drink alcohol and when I did not agree, he tried to force him on me," Kankai told the OCMC.
Later, her brother and uncle filed a complaint against the boy. But the young man who was using a fake Facebook account to talk had already blocked her by then and deactivated his mobile number. Kankai only had no other information about the young man. Police are still looking for him.
The statistics
The OCMCs are operating at 94 hospitals, with the Ministry of Health and Population as its main implementing agency to work against gender-based sexual violence effectively.
It is providing integrated free health services, psychosocial counselling, collection and preservation of medical evidence, family or community rehabilitation, shelter, legal treatment and necessary security arrangements and livelihood support to women and children affected by sexual violence.
In the financial year 2021/22, 11,046 people knocked on the doors of the OCMC. Out of them, 10,491 were women, 528 were men and 27 were from gender and sexual minorities. According to the ministry's data, 7,144 people were aged 19 to 49 years (the most vulnerable age group). There were 2,311 people between 10 and 18 years, 845 above 50 years and 464 below 10 years.
According to the centre, most of them (3,506) were subjected to physical violence. Likewise, there were 1,757 cases of sexual violence and abuse, 1,400 cases of emotional violence and 581 forced child marriage cases, along with 991 cases of deprived opportunities, and 406 cases of wrong traditional practices. Among them, 863 have been sent to rehabilitation centres after treatment, 3,657 cases have been sent to police, 209 to hospitals and 2,108 people to get legal aid.
According to the Paropakar Maternity and Women's Hospital's data, 666 people have taken services from the hospital's OCMC in the financial year 2021/22. Among them, 23 people were under five years of age, 53 people between six to 10 years of age, 348 people between 10 to 18 years of age, 245 people between 15 to 59 years of age and three people above 60 years of age. Among them, 636 people suffered sexual violence and abuse and 13 people suffered physical violence.
Lack of awareness and reporting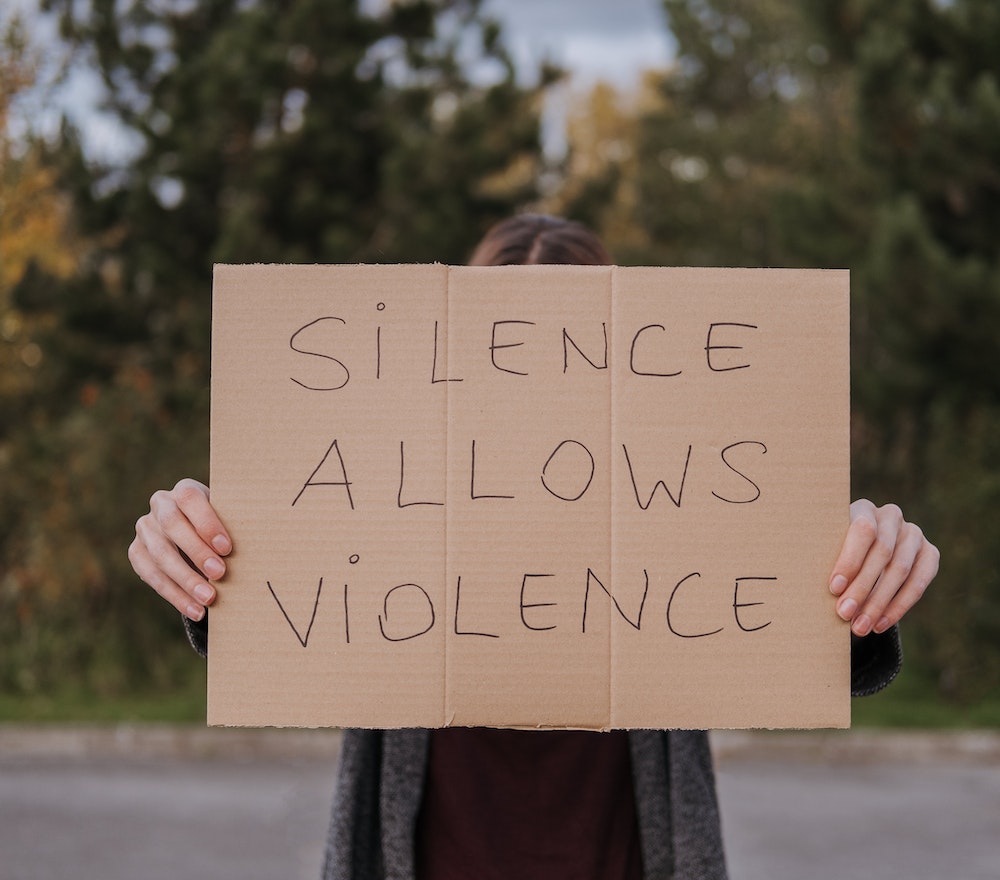 Sukumaya Lama, the OCMC focal person at Paropakar Hospital, says awareness can help Nepal address the problem of sexual violence. "But we have not been able to take such programmes to the school level."
If the statistics are anything to go by, children under 10 years of age suffer the most at home. Similarly, girls of the age group 10 to 17 are subjected to violence from their acquaintances on social media and school friends.
According to Pushpa Ghimire, the OCMC focal person at Kanti Children's Hospital, there are cases of sexual violence against children below 10 years of age by their fathers, grandfathers, neighbours and relatives. "Children cannot speak up properly. However, when we do get them talking through various means, it seems that the violence is inflicted on them within the house. Some incidents are very painful and some even die during treatment."
According to OCMC focal persons, violence occurs even in educated families. However, they do not want to bring that out.
Sherpa says sexual violence stays hidden inside the home. "Only when someone thinks that they can sustain life alone, they come forward to report and seek justice. However, that is not a path many women choose. In cases where they come to the hospital with injuries, they accept they have been subjected to sexual violence only after repeated counselling."
The OCMC employees opine that such incidents are happening because of the patriarchal mindset prevalent in society.
Suman Choudhary, who works at the National Trauma Centre, says that society does not question the character or behaviour of men but questions and doubts women from various angles. "It can be minimised only through effective justice," she says.
---
This story was translated from the original Nepali version and edited for clarity and length.