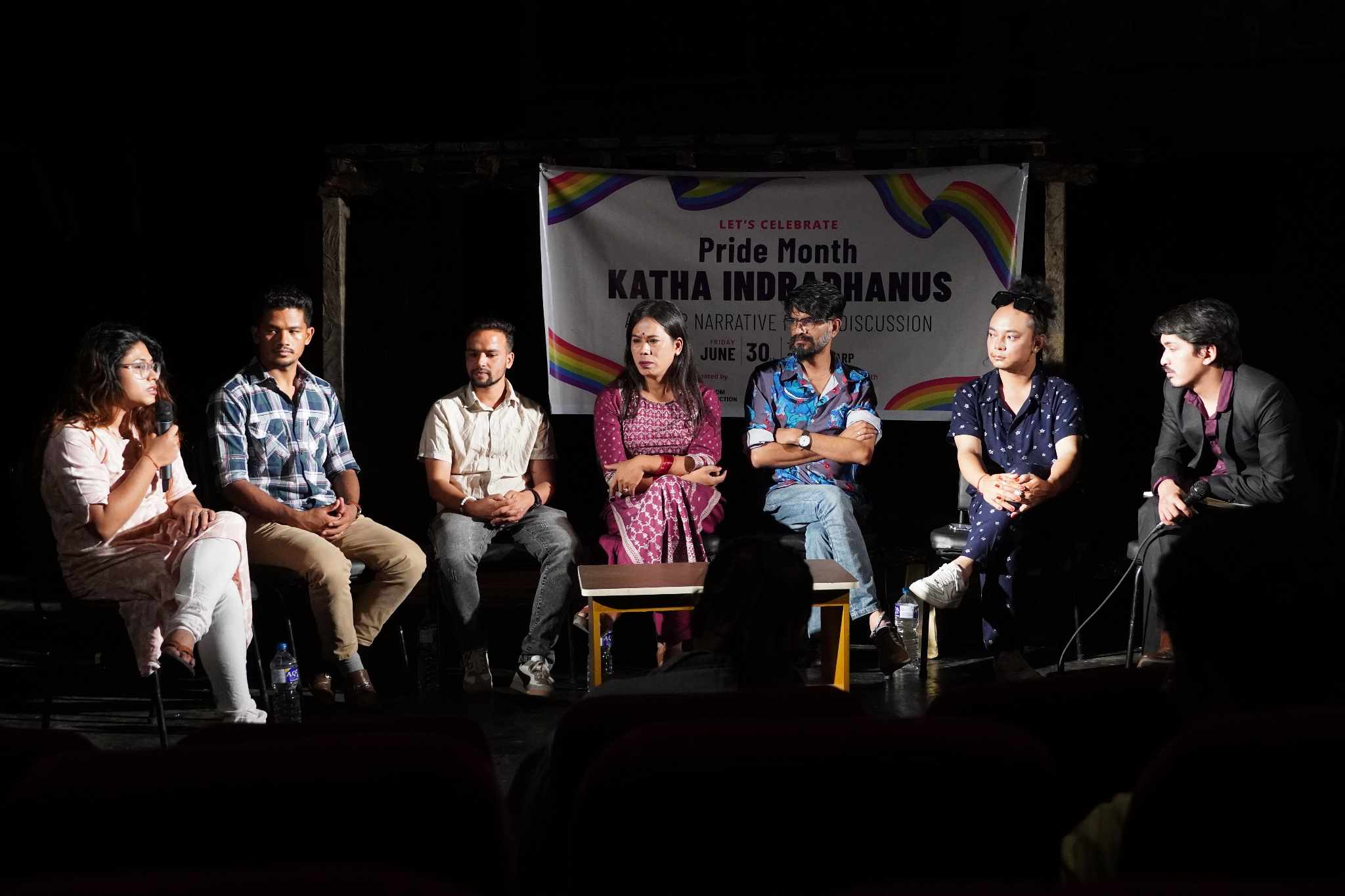 Kathmandu, July 2
Blue Diamond Society in association with Mandala Theatre organised a panel discussion entitled Katha Indradhanus: A Queer Narrative on Friday, June 30, in Mandala Theatre.
The panel discussion, moderated by Sandeep Shrestha, featured six panellists representing diverse communities within the LGBTIQA+ spectrum.
The panellists included Pinky Gurung, president of the Blue Diamond Society, Sudip Gautam, an activist, Pranaya Shakya, a graphic designer and animator, Bipin Kadhyat, an activist, Tenju Younjan, a choreographer, and Ruby Karki, a consultant at the World Bank.
In the event that was held to mark the end of Pride Month,  panellists shared their views regarding the policy and laws related to LGBTIQA+.
Similarly, some of them openly discussed their personal experiences and challenges they faced while embracing and expressing their gender identity.  
Gurung shared how people's perspectives changed over time towards the LGBTIQA+ community. 
Nepali society has gradually become progressive the panellist said.
Gurung said people gradually have been accepting of the LGBTIQA+ community.
"Earlier, there was no support for us from the government and police but now things have changed to some extent," said Gurung.
However, she says there is still a lot of room for improvement, adding that such discussion programs must be organised in different parts of the country to make people more aware of LGBTIQA+.