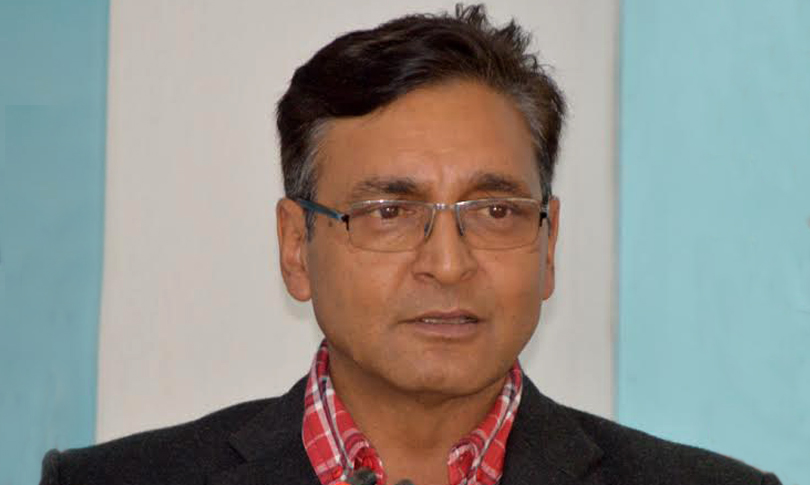 Kathmandu, May 5
Despite the search continuing throughout Thursday, the Nepal Police says it is yet to nab CPN-UML secretary Top Bahadur Rayamajhi.
Rayamajhi is reported to have gone out of contact since Wednesday evening after the police received a warrant to arrest him and his son Sandeep for their alleged involvement in issuing documents identifying Nepali nationals as refugees to help them go abroad easily. Sandeep has already been arrested.
But a source close to the Nepal Police headquarters says Rayamajhi telephoned the police chief IGP Basanta Bahadur Kunwar at around 9 pm on Wednesday.
The source says Rayamajhi asked the police chief if the law enforcers received a warrant to arrest him. In response, Kunwar said he did not know about it and asked the former deputy prime minister to contact the concerned police officer. Rayamajhi also accused Kunwar of trying his character assassination.
Rayamajhi was expected to fly to Kathmandu from Bhairahawa that night, but he later cancelled the ticket.