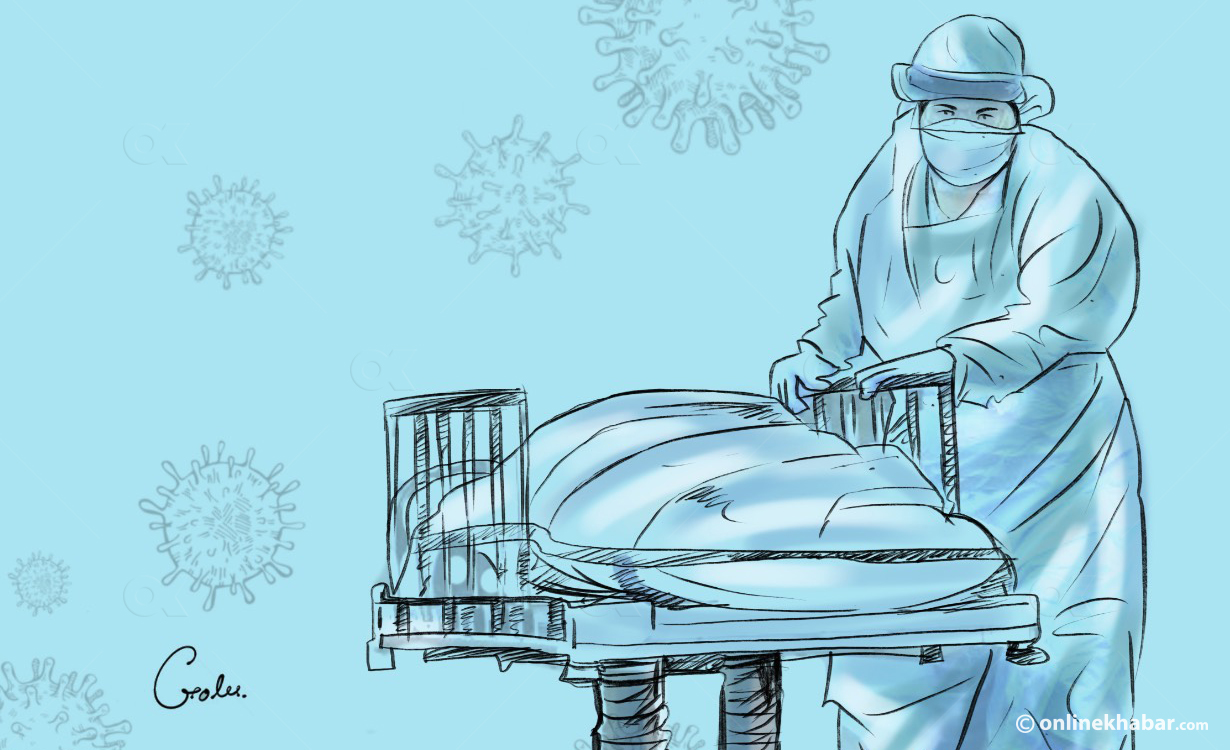 Kathmandu, August 30
Three Nepalis residing abroad have died in the past week due to the coronavirus infection, informs Non-resident Nepali Association.
The organisation's Health Committee says two Nepalis died in the United Arab Emirates and one in the United Kingdom. With this, the number of non-resident Nepalis dying of Covid-19 has reached 195.  Over 200 Nepalis have died of the disease within the country so far.
NRNA Health Committee Coordinator Dr Sanjeev Sapkota says some countries with a significant Nepali population have seen a slight increase in the rate of coronavirus infection recently. They include South Africa, Portugal, Spain, Qatar, and Saudi Arabia. Likewise, the second wave of infection has started in Australia and some European countries, and Nepalis have been affected.
So far, 34,701 Nepalis living in 38 countries except Nepal have been infected with the coronavirus, according to him. Of them, 32,511 have already recovered.