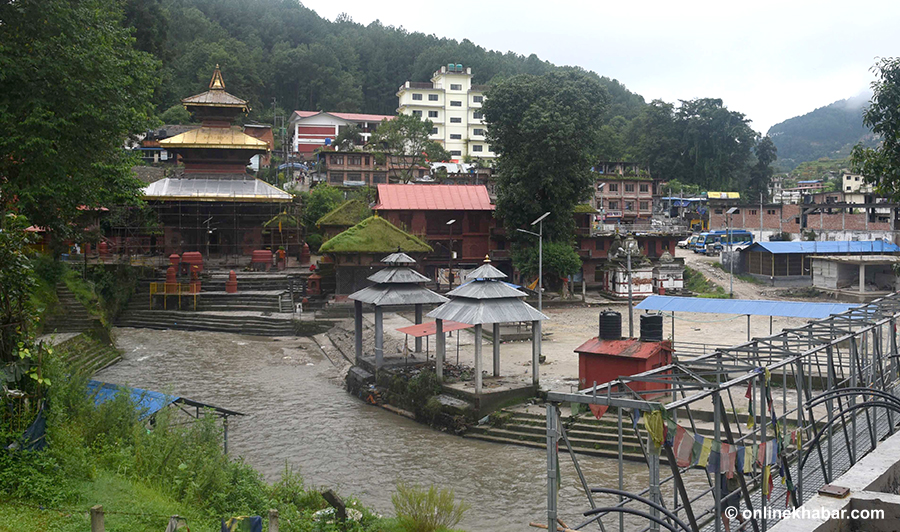 Kathmandu, August 19
In the past years, the Gokerneshwor Temple on the northeastern outskirts of Kathmandu would draw thousands of visitors on the day of Kushe Aunshi, which most of the Nepalis celebrate as the Father's Day as per the Hindu culture.
Devotees are marking the festival by paying respects to their living or deceased fathers on Wednesday this year also, but the temple is all deserted owing to coronavirus infection fears.
The temple's priest Jagadish Prasad Bhatta says the temple premises would attract crowds even around three days before the festival in the past years, but this year, it is completely quiet.
Further, the District Administration Office has barred the public from performing any religious or cultural function except daily worships and prayers so as to avoid any crowd. The administration has also sealed off the temple so as to ensure the implementation of the restrictive order.
A few devotees had reached the site today also, but they could not enter the temple premises.