When Phul Kumar Lama operated a travel agency around two decades ago, one of his Japanese clients asked him about Nepali coffee. But all he could point towards was 'Nescafe', the imported instant brand that had become synonymous with the beverage in Kathmandu during those days.
On his next visit to Nepal, the Japanese brought with him some roasted coffee beans to show Lama what real coffee looked like. "That got me thinking," remembers Lama, who had soon understood the value of the crop. For Kathmanduites, coffee was just a more expensive substitute for tea, but in the West, it was one of the most prized commodities. After reading up on what the crop was all about, he saw that Nepal, a mainly hilly country, had a suitable climate for coffee, particularly in Gulmi and Palpa.
He found out that coffee was already being grown in the areas, but in negligible amounts.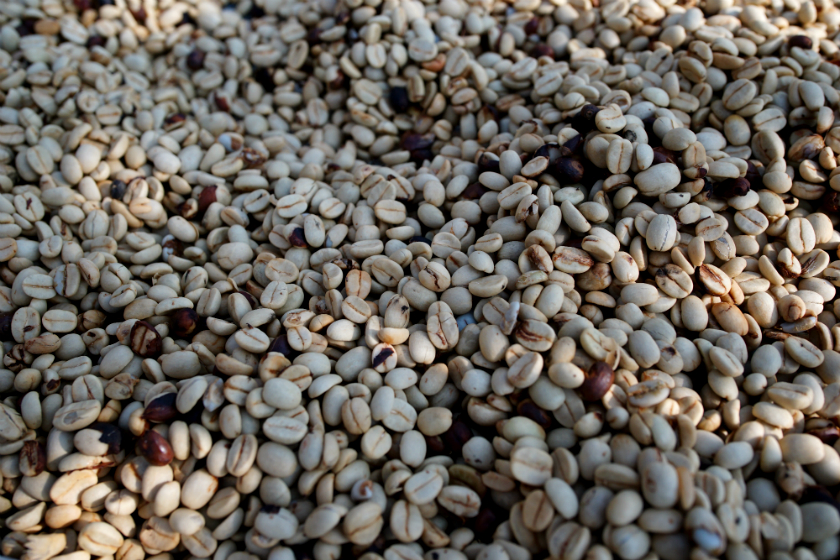 Having understood the potential of coffee, Lama took a bold decision. "I decided to buy the coffee from the farmers of Gulmi and Palpa." His decision would prove to be a turning point not just for his own business, but also for the trade in Nepal.
Soon he was exporting coffee to Japan where customers guaranteed purchases. They wanted more, but Lama could not give them more.
It was at the same time that Helvetas, a Swiss INGO, started promoting coffee by training farmers. Lama, too, received the training.
After the training, Lama and his fellow participants helped form the District Coffee Producers' Associations (DCPAs) and also Nepal Coffee Producers' Association (NCPA), a nation-wide collective. "We set up the organisation to safeguard the interest of coffee producers, " says Lama, who is the founding secretary of organisation.
During those days, Lama got to closely monitor the industry and its problems. At the heart of many problems was that the farmers were afraid of switching to the relatively new cash crop. They doubted they would get a fair price for their produce. Later on, he designed his business model to address the problem.
Lama's company Mt Everest Organic Coffee now works with over 1,800 small-holder farmers in more than six districts. He exports around 1,500 kg coffee every year, and sells more than 4,500 kg domestically. His company even runs a handful of coffee shops in Kathmandu. At the heart of his business model is his 'buy-back' guarantee, which assures farmers that none of their produce will go to waste.
While he has his own farms where he grows coffee at a large scale, he also provides coffee plants to local farmers in districts such as Lamjung and Rasuwa at a subsidised rate.
In 2005, when the international demand for coffee showed signs of a slowdown, Lama was left with over 70 tonnes of coffee he could not immediately export. That was when he decided to start his own coffee shop in the capital. The coffee shop, with its unique brew, became popular and was part of an era when coffee slowly found its way into the local way of life.
"We are just getting started here in Nepal," says Lama.
According to government figures, coffee is currently grown in  2,381 hectares (23.81 square kilometres) of land, just a fraction of the 1,190,769 hectares (11,907.69 square kilometres) considered suitable for the crop. There are various marketing tools that Nepal can make use of to promote its coffee globally, he shares.
Besides the 'organic' tag, certifications like 'Fair Trade' and 'Bird Friendly Coffee' also add value to the product, he adds. The community forests in Nepal, which have been recognised as a success story worldwide, could well be used to grow coffee, he shares. But quality should always remain the focus, he is quick to add.
Although more and more people in Nepal these days know the difference between Nescafe and real coffee, challenges remain galore. "When we went to register our coffee business with the government, we did not even have the option of choosing 'coffee'. We had to register as tea and related products," shares Lama. "And it is still the case even today."
Lama's Mt Everest Coffee is one of the 10 companies selected for Rockstart Impact this year. He will be pitching to investors in Amsterdam and London next month.