With an aim to give its students a platform and showcase their talent, Bijeswori Secondary School in Kathmandu organised an art exhibition titled The Horizon Unfolds: An Exhibition of Artworks. It features paintings and sculptures of more than 60 students of the school. The exhibitors include fine arts students in grades 11 and 12, other interested students from grades 8 to 10 and some passed out students.
Showcasing the success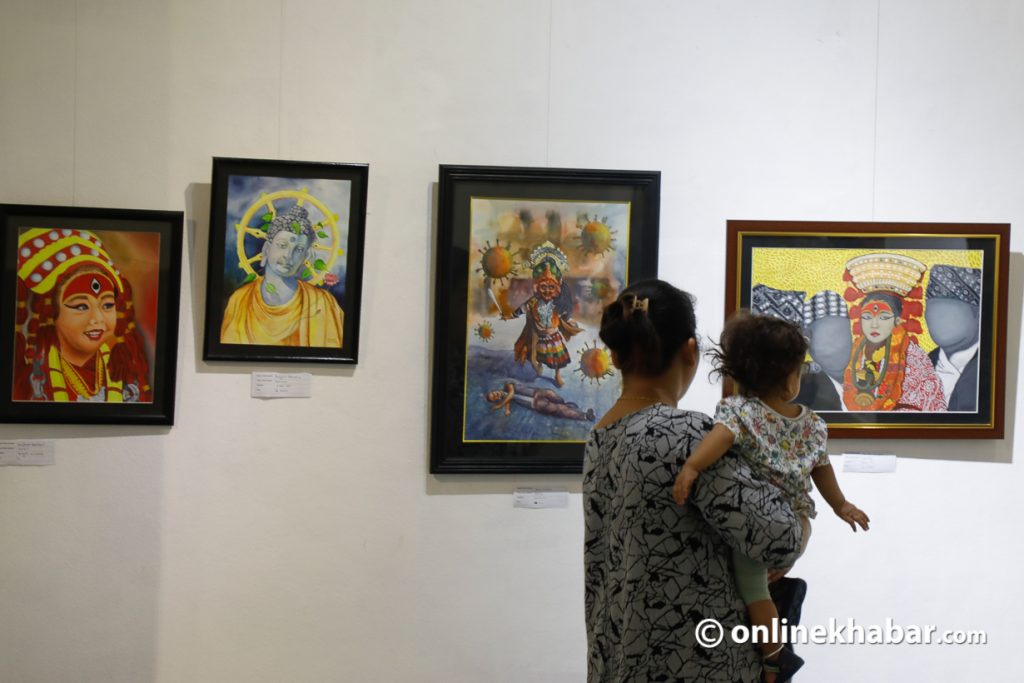 The Horizon Unfolds unfolded on Wednesday at Nepal Art Council, Babermahal. The students have worked in various mediums such as watercolour, acrylic, oil, charcoal, pen and ink. It gives a glimpse of the new generation of artists and what could be expected in the future.
Suraj Shrestha, an 11th grader, using charcoal on paper, has created 'Life takes a direction'. His work has a hand with a compass, and the composition looks futuristic. A former student Looja Manandhar created a portrait of an old man using charcoal on paper. All the details of wrinkles, facial hairs and composition make it one of the best charcoal arts on the display.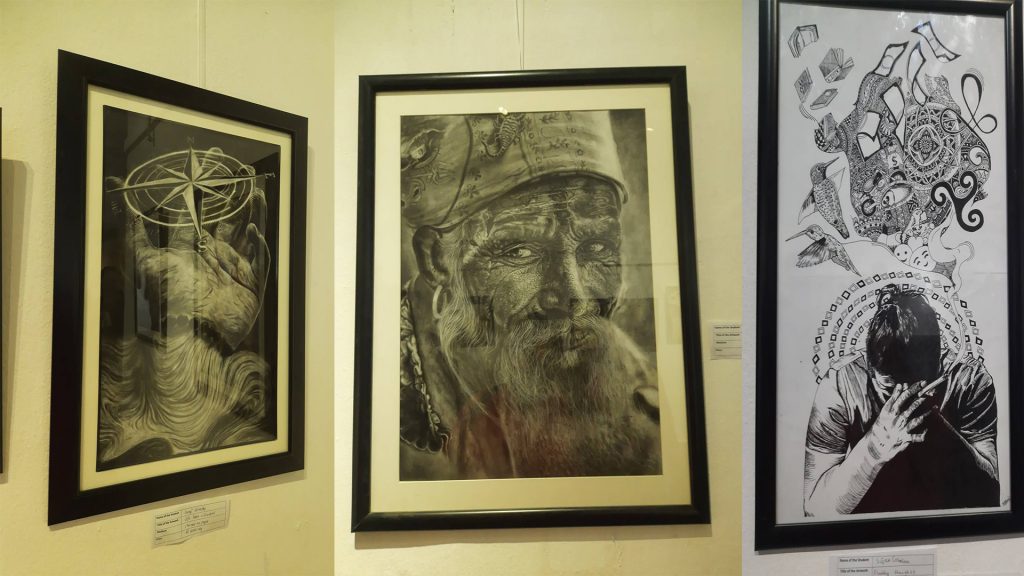 Currently, the school is teaching the ninth batch of fine arts in the plus two classes and you can see multidimensional aspects of the artists.
About the exhibition, Bindu Tuladhar, the founder and principal of the school, shares, "I am overjoyed to present to the audience our annual art exhibition that comprises beautiful artworks by our students. Continuing with our trend, this time around also, the show focuses on enhancing the creativity and talent of the students, encouraging them to pursue art thoughtfully."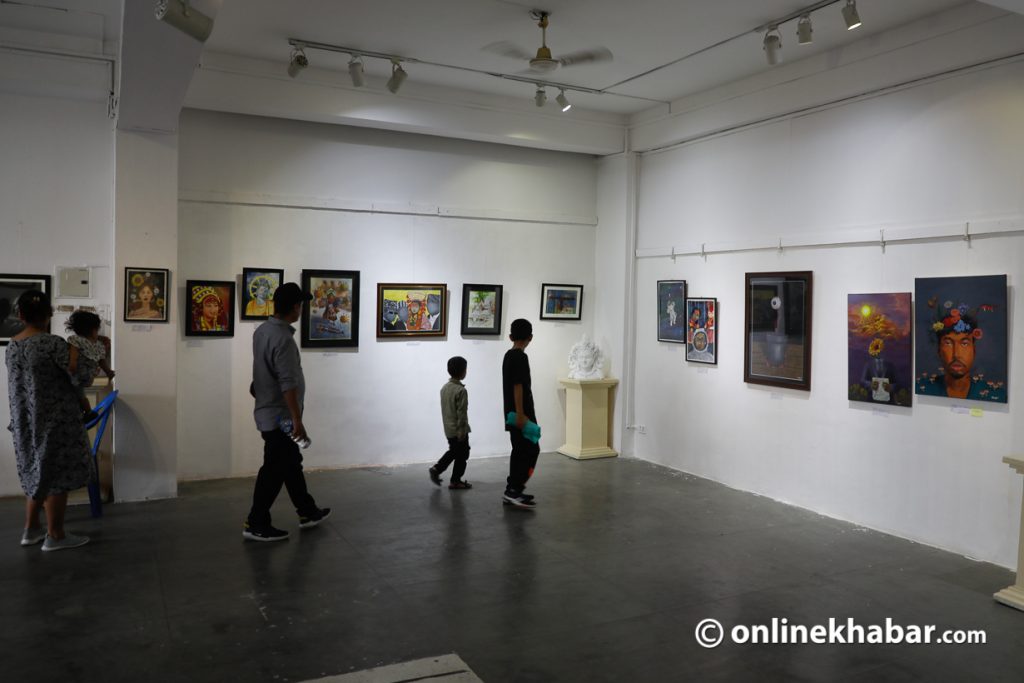 Moreover, in the exhibition, conceptual works and charcoal works stand out. The conceptual works by these students not only give the viewer a chance to look into young minds but make one awestruck by their imagination.
Artist, art writer and curator Saroj Bajracharya, also the coordinator of the school, agrees, "There are a few students whose work are stunning and I was simply awestricken. Moreover, as an art educator, I felt these students have full support from their parents. The way they are confident in using colours and their composition shows it. This is a very positive notion for the art scenario as parents usually did not support those students who wanted to pursue art education in the past."
Another 11th grader, Jenish Shrestha, has painted two conceptual paintings and both are powerful visually and conceptually. In her works, Shrestha searches for the meaning of identity and beauty. Similarly, Pariden Regmi in his self-portrait titled, Inside Out, has explored his own self and how he has been growing up, using motifs like flowers, and mushrooms.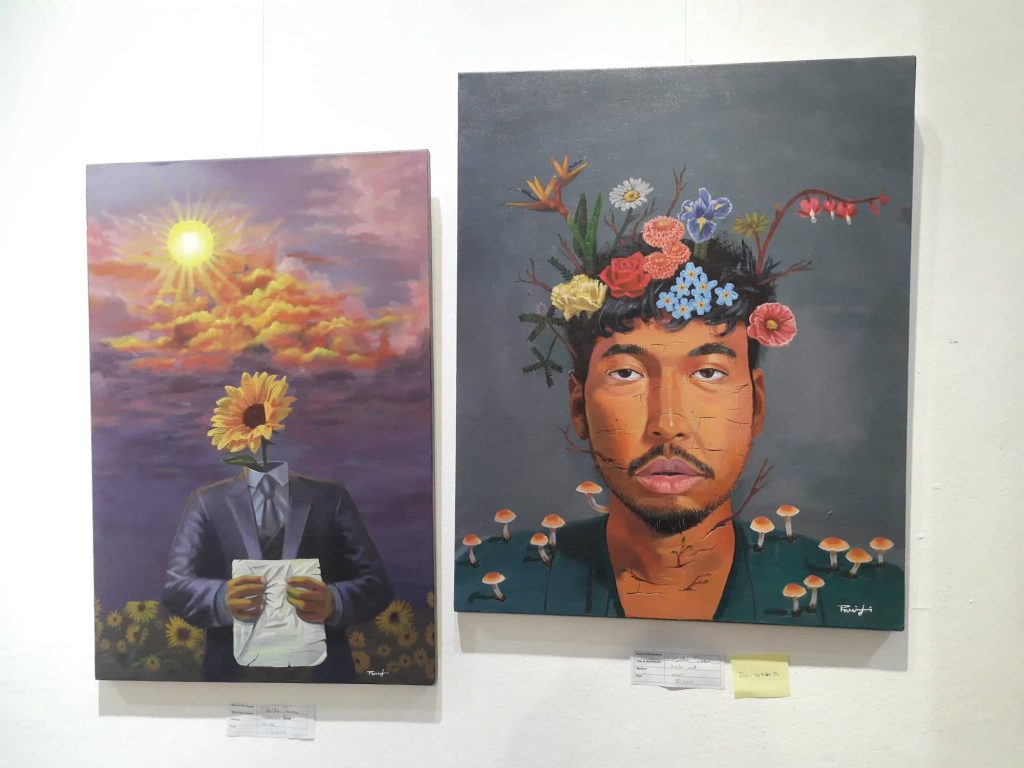 The exhibition continues till Saturday (June 11).