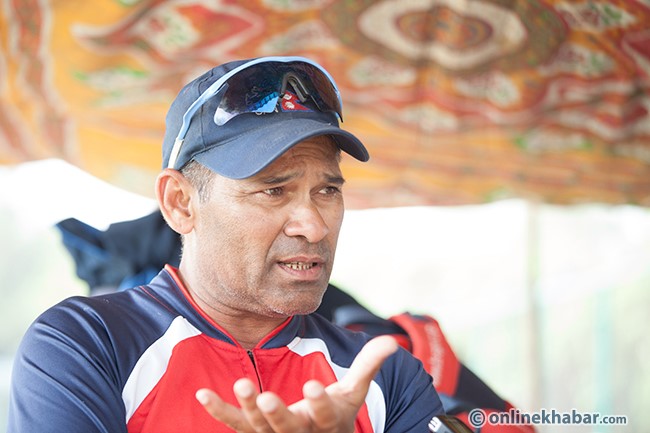 Kathmandu, February 13
The Cricket Association of Nepal (CAN) has announced to appoint Jagat Tamata as the interim coach for the Nepal national cricket team. He will hold the position till the CAN appoints the new coach.
Earlier last week, the head coach for the team, Umesh Patwal, had submitted his resignation to the International Cricket Council (ICC) stating that he would leave the position after the ongoing ICC World Cup League 2 concludes.
He submitted the resignation before the series commenced. A CAN source says it has already accepted Patwal's resignation and agreed with the ICC to bid farewell to the incumbent coach.
The ICC had appointed Patwal to the position for one year in May 2019 when the CAN was suspended. However, he is leaving four months ahead of the expiry of the contract, owing to his differences with the new CAN board, his failure to meet the target and the ICC's failure to pay him regularly, it has been learned.
A CAN official says the association has begun preparations to appoint the new coach.
When Nepal first started playing international cricket, Tamata was one of the first-generation players. When the team got their ODI status for the first time in 2018, Tamata was the trainer.
He was the coach for the Nepali cricket team after the Canadian coach of Sri Lankan origin Pubudu Dassanayake had left Nepal. When Patwal took over the team, Tamata had been managing the women's national cricket team.