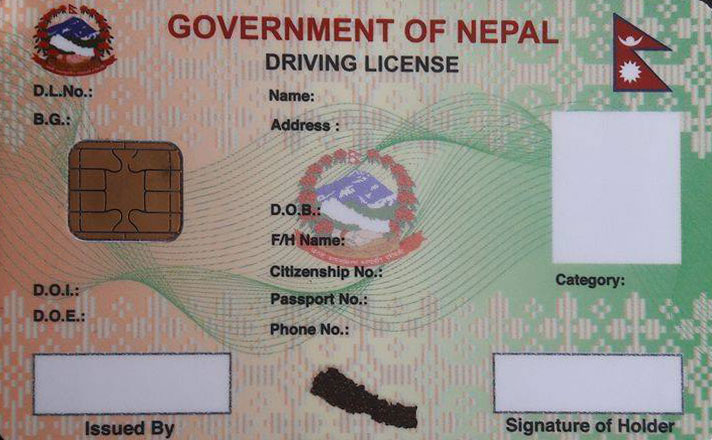 Kathmandu, April 27
The Supreme Court of Nepal has made an interim order in the name of the government not to provide personal details of Nepali citizens to any foreign company, which may block the newly introduced smart driving licence system from continuation.
The Department of Transport Management is planning to put the licence distribution on hold for now after a single bench of Justice Deepak Raj Joshee issued the stay order recently.
The Department, however, is yet to make the final decision as it has not received a copy of the court order. Nonetheless, the Department may choose to go back to the old licence system till the final verdict, an official informs.
DoTM Director General Rup Narayan Bhattarai says an appropriate decision will be taken after consulting lawyers once the Department receives the court order.
Hearing a writ filed at the apex court, Joshi on Sunday had ordered "to put the task on hold as such activities may leave serious information including personal details of the citizens in the hands of foreign companies and may affect the security sensitiveness."
Meanwhile, the Court has also ordered the government to manage a data storage system which it can control on its own. The DoTM, however, says managing the server of smart licence in Nepal is not possible immediately.
Currently, an Indian company, Madras Security Printers, has been managing the server of smart driving licences for Nepal.