In her childhood, Shyam Badan Shrestha, with her mother, used to wake up at 2 am and knit caps under the light of a kerosene lamp every day. Little did Shrestha know that she was not only knitting the caps but also weaving her pathway to success.
As she has been told, Shrestha shares, "My father died before my birth, when my mother was still pregnant, and as a single woman in a deeply patriarchal society, my mom raised me by weaving."
Years later, Shrestha also turned to handicrafts to earn and support her mother and children, after she lost her teaching job in the early 1980s. Decades down the road further capitalising on her childhood skill, at the age of 75, Shyam Badan Shrestha still runs a company that has set an example of an indigenous, locally sourced enterprise in Nepal.
Quest for identity
In 1983, with Rs 200, two workers and some yarn, Shyam Badan Shrestha, in her late thirties, started Nepal Knotcraft Centre (NKC) in one room in the house she was born in, which she registered a year later.
"I learned about macrame (knotted handicraft) from books. Therefore, I started making knotted handicrafts."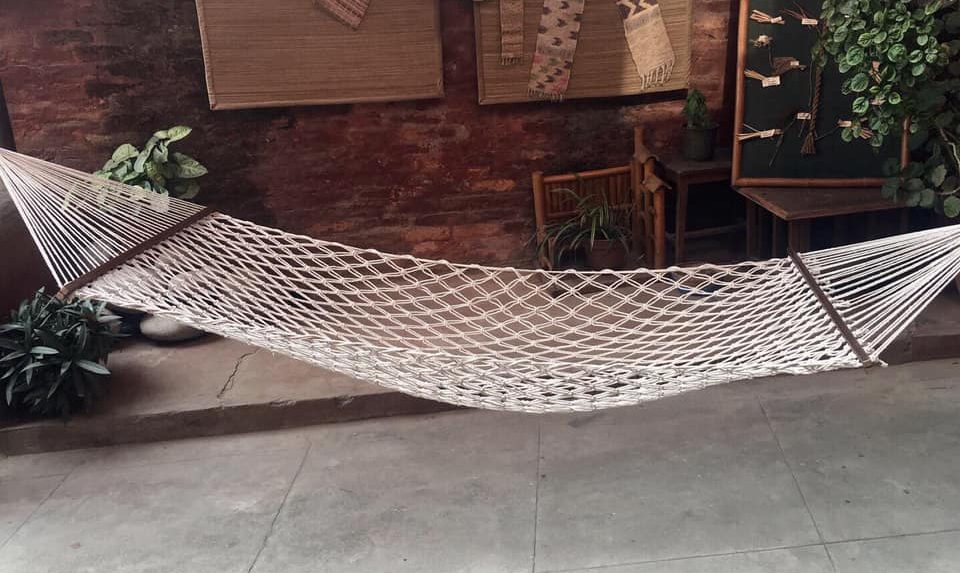 Also, there is another story about the establishment of this company, which is closely related to her search for identity amid a dark reality about the judgemental Nepali society. "After I lost my job, I realised that no matter how hard and perfectly I work, my work will not be valued as there is no proper evaluation system in Nepal. Then, I decided to work for myself and started this venture."
According to Shyam Badan Shrestha, her business went well till 1990 as nobody in Nepal had practised knitting and weaving as a business till that time. She used to import raw materials such as cotton threads from India. However, its import stopped after Nepal suffered a blockade in 1989 for about 13 months.
"At that time, Nepal Knotcraft Centre already had about 10 staff and over 30 women working from home for us," she remembers, "The blockade made times hard for the company, as a result, all of those working for it were affected financially."
Turning hurdles into hopes
Although the border blockade appeared as a huge barrier to her work at that time, Nepal Knotcraft turned this hurdle into a golden opportunity to get out from the dependence on India for the import of raw materials.
Shyam Badan Shrestha recalls, "At that point, I felt this business is not sustainable. Therefore, I decided to make it so and began searching for alternative raw materials that are locally available." Then, she experimented with many plant fibres and found maize husk can be used as a raw material for making various products.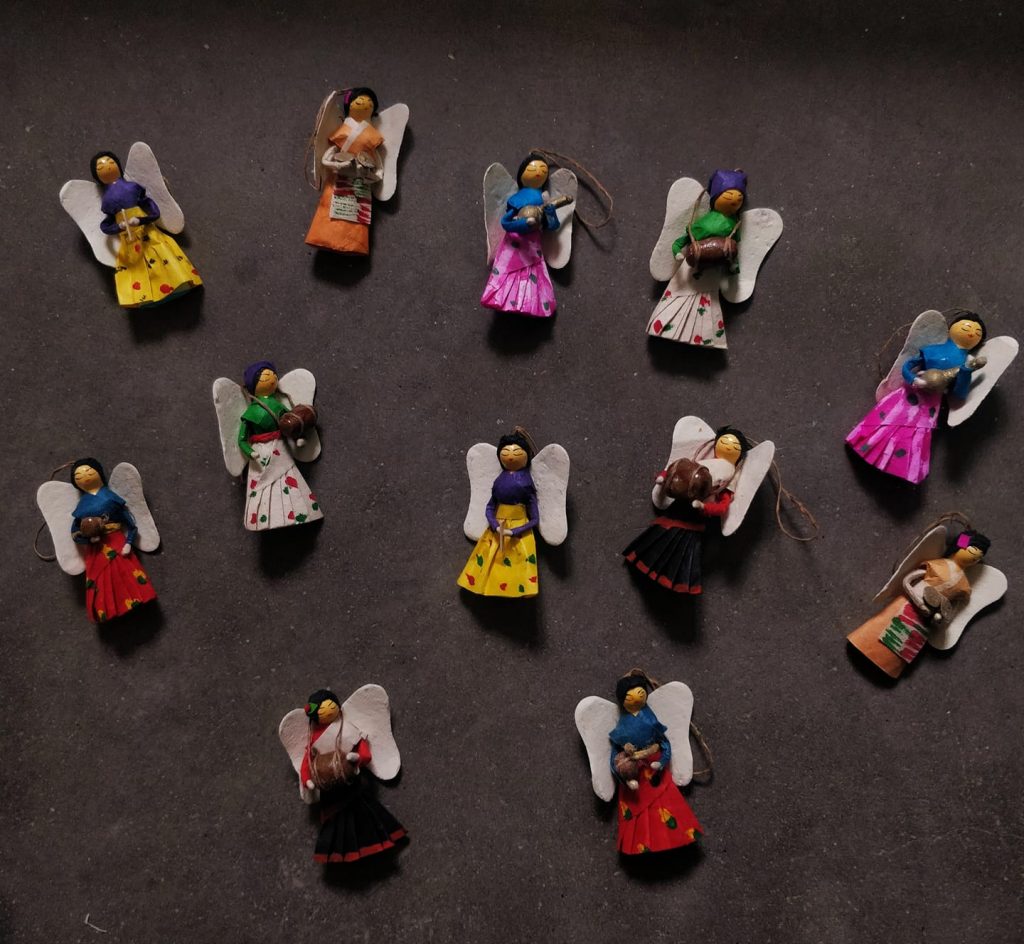 Then, Nepal Knotcraft Centre started making dolls out of maize husk that reflected the features of different ethnic groups of Nepal. During the research, Shrestha informs, "I came across many ethnic communities and found that these communities are a mine of many handicraft skills."
Gradually, Nepal Knotcraft Centre expanded its products' horizon incorporating those indigenous skills and handicrafts like bamboo products, sukuls (a mat made by weaving rice straws), and Tharu basketry. She, of course, modified them to meet modern needs.
Struggle continues
However, to reach this height, this company had to go through a lot of hardships and challenges, says Shyam Badan Shrestha.
"Initially, I went through a lot of hurdles, be it finding raw materials or skill development or marketing or anything," she says, "I feel not only me but a lot of entrepreneurs have to go through all these hurdles in Nepal."
As her business was completely new at that time, she says she did not have any idea about what kind of products would sell, what raw materials could be used, and where they could be found. "Over half of our time went on experiments during the early years."
Shyam Badan Shrestha marketed her products through her friends. As she was involved in various forms of social work, she had earned a significant amount of goodwill, which she says helped her in promoting the market for her products.
But, with her intense study, dedication and time, Shrestha successfully overcame all these barriers. As the founder member of WEAN (Women's Entrepreneurs Association of Nepal) as well as the founder of Nepal Knotcraft Centre, Shrestha also has been giving training on handicrafts and entrepreneurship skills to women of different districts in order to empower them.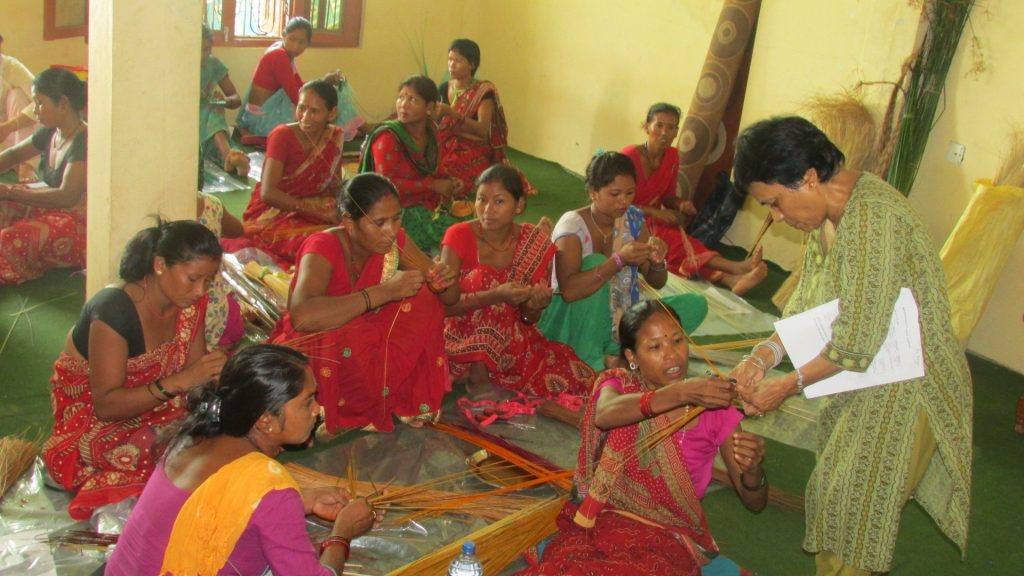 Shyam Badan Shrestha shares, "Now, over 200 women in 16 districts work with me. I help them upgrade their skills and design marketable products and make entrepreneurs out of them."
Her company owns a showroom in the Patan industrial estate. "We offer varieties of products for interior designing made of agro-based by-products like knotted pot hangers, belts, purse, ethnic dolls, sukul, placemat, basket and many more. Our products are mainly targeted for the hospitality and tourism sectors."
Not only does the company sell its handicrafts in Nepal but also exports to countries like the United States, Denmark, Japan. The price of the products ranges from Rs 500 to Rs 100,000. In the last fiscal year, Shrestha says the company did a business of nearly Rs 10 million.
However, Shrestha is determined to expand its sales in the future along with preserving inter-generation skills, contributing to indigenous skills, environmental sustainability and women empowerment.
---
From the archive